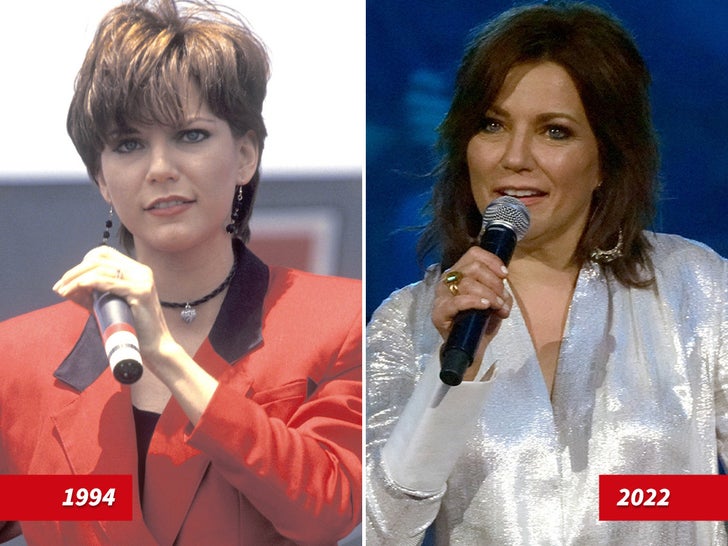 Martina McBride's looks over the years are making the doves all sing!
Here is a 27-year-old version of the singer and songwriter busting out her musical pipes at the 1994 Country Music 'Fanfest' in Pomona, California (left) … the same year that her hit track "Independence Day" was released.
And, 28 years later … the 55-year-old mother of four recently grabbed the mic and hopped back onto the stage — looking like no time has passed for the country icon — at the Nashville Municipal Auditorium in Tennessee earlier this year (right).
"Let the weak be strong, let the right be wrong!"
The question is …