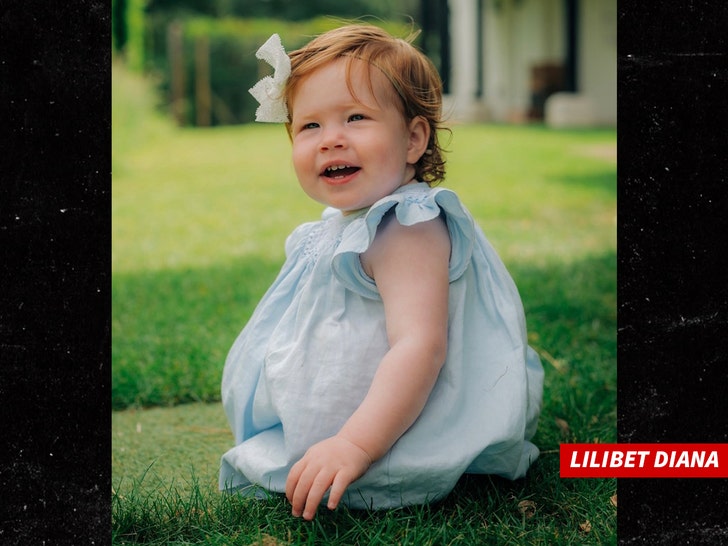 Prince Harry and Meghan Markle's daughter is ringing in her first year with a very eventful week … and now we're getting a look at exactly how Lilibet got her party on in the UK!
Harry and Meghan invited close family and friends to a casual, but intimate, backyard picnic in Windsor to celebrate Lilibet Diana Mountbatten-Windsor's very first birthday … which was Saturday, June 4, smack in the middle of the Queen's Platinum Jubilee.
This is our first close-up look at the baby, and these shots — captured by photographer Misan Harriman — show she was all smiles for the festivities.
It was such a privilege to celebrate the 1st birthday of Lilibet with my family and hers! Joy and face painting all around ❤️🎂🎉 pic.twitter.com/bg3RY6MOEu
— Misan Harriman (@misanharriman) June 6, 2022
@misanharriman
Prince Harry and Meghan were amazed to learn people around the world made donations amounting to more than $100K to the World Central Kitchen in Lilibet's honor.
As we've reported, Lilibet met her great-grandma, Queen Elizabeth, for the first time ever during the Jubilee celebrations. Of course, the intro came amid high tensions between Prince Harry, Meghan and their estranged royal family.
They weren't seen publicly after Friday's church service, and flew back early Sunday before the end of the Jubilee celebrations. Luckily, Lilibet's too little to get into all that mess and seems pretty damn chipper about turning 1.