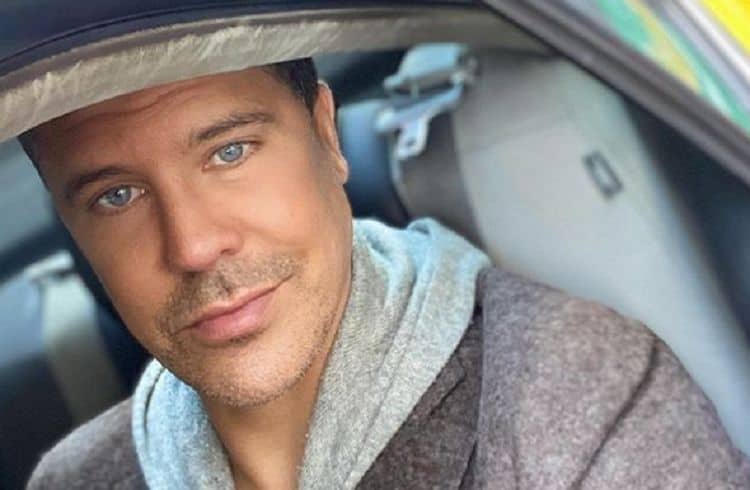 Over the last 10 years, Fredrik Eklund has become well known all over the world thanks to the Bravo series Million Dollar Listing New York. As one of the show's stars, Fredrik became known for his bright personality as well as his skills as a real estate professional. He is such a fixture on the show that many can't even imagine it without him. Now, however, they're going to have to. It has recently been revealed that Fredrik will no longer be a part of the show and fans everywhere are completely shocked. There's always lots of speculation when someone decides to leave a show that appears to be doing well, but the reason for Fredrik's departure isn't what you might think. Keep reading to find out why Fredrik Eklund left Million Dollar Listing.
Fredrik's Reason for Leaving Million Dollar Listing
Fredrik Eklund has been a cast member on Million Dollar Listing since the show debuted in 2012. The popularity he gained from the show helped open the door to lots of other opportunities and he is now a bonafide reality TV star. So, why would he decide to leave the stability he's had for the last 10 years? The answer is simple and complicated all at once. In an Instagram post announcing his decision to leave Million Dollar Listing, Fredrik noted that he simply felt that it was time to move on. In the post, he wrote,
"After an amazing 11 years, I've decided it's time for the next chapter in my life, and to leave Million Dollar Listing. It's an end of an era and a new start for me. I let Andy [Cohen], the Producers and the Executives know last week how grateful I am. Eternally grateful, I mean what an incredible run we had together".
Fredrik also noted that Million Dollar Listing and its fans have been with him through some of the biggest moments in his personal life including the birth of his twins. However, despite his explanation, there are many people who think there is more to him leaving than that. Some feel that issues with his co-stars also factored into his decision. In 2021, Fredrik and his Million Dollar Listing Los Angeles co-stars, Josh Altman and Josh Flagg, had a very public feud that resulted in Flagg calling Eklund a phony. Additionally, Josh Altman has since said that he has completely cut Fredrik out of his life. In an interview with People, Josh said, "We don't see eye to eye on a lot of things, but especially I'm just not a fan of ordering your own trophy. I was friends with him for a long time, and I noticed many things that I let slip, that I swept under the rug, but it got to the point where now that I'm a dad, you kind of just cut people out of your life that don't bring positive support". While those close to Fredrik insist that his decision to leave has nothing to do with Josh, some can't help but feel that the timing is a little suspicious.
What's Next for Frederik?
Making the decision to leave a popular reality show is never easy. In the past, we've seen plenty of people leave shows with big dreams of working on other projects only to eventually fade into obscurity. On the other hand, many people have hit their stride after leaving a show and taking advantage of other opportunities. Only time will tell which one ends up being the reality for Eklund. As of now, Fredrik hasn't shared what he plans to do next. For starters, he probably wants to take some time to hang out with his husband and their children. It's unclear if he plans to stay in the entertainment industry or if he wants to focus solely on real estate moving forward. Since Bravo is known for creating spin-offs for the stars of popular reality shows, there's always a chance that he could end up with his own show. Either way, there are lots of people who are hoping that he will end up back on our screens soon.
The Future of Million Dollar Listing
As one of the franchise's original cast members, Fredrik was a huge part of Million Dollar Listing's success. Many fans have already claimed that they won't be tuning into the show now that he is gone. However, both Million Dollar Listing series don't appear to be slowing down any time soon. While it will probably take a while for people to get used to not seeing Fredrik, both shows have what it takes to thrive.