He loves you. Which is why the next chapter of the Marvel Cinematic Universe (MCU) isn't about superheroes defeating another superpowered being. This time, the world is in danger as the war between Skrulls and humans escalates, threatening to tear the planet apart. Secret Invasion is less about the super powered beings, and takes on a darker, espionage-centric tone, as Nick Fury (Samuel L. Jackson), Maria Hill (Cobie Smulders), and Talos (Ben Mendelsohn) race against the clock to prevent the ongoing Skrull invasion and safeguard the human race.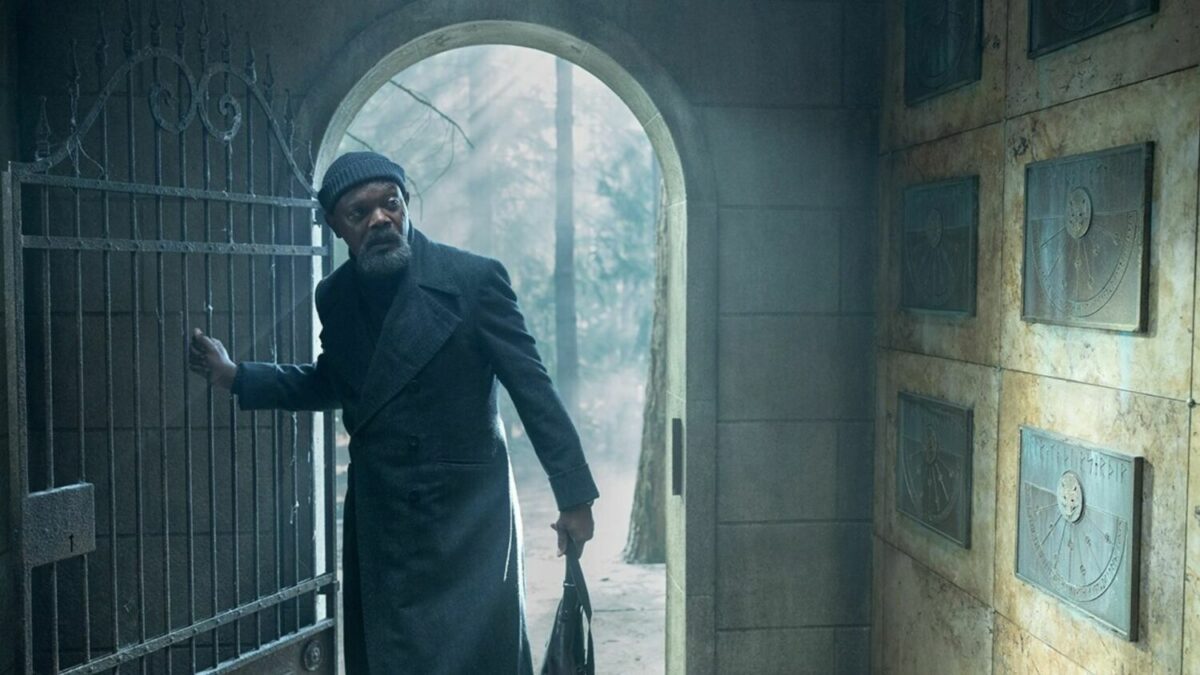 Based on the popular Marvel Comics series of the same name, the story sees the shapeshifting Skrulls replace superheroes in an attempt to infiltrate the ranks, and take over the planet. The Disney+ live-action series follows the same premise, but focuses on the humans instead.
Series director Ali Selim (Sweet Land, The Looming Tower) offers insight into the story: "It goes back to Nick Fury. It's the Nick Fury story. And Nick is a human. Whatever we think about his trench coat and his eyepatch and how cool Sam Jackson is, Nick Fury is a human. He's a human with a certain kind of power, but not a superpower like Captain America or Captain Marvel. So, that immediately demands a more grounded, gritty series."
Selim adds, "I think that the series has a really interesting subversive Marvel tone that takes it and flips it on its head, which I think will challenge and surprise and please the audience and give them something unique and different."
Since not everyone is who they claim to be, and anyone can claim to be someone else, we decided to take a crack at the characters in the six episode series, and give you a sense of who the players are in the Disney+ spy thriller. 
1) Nick Fury (Samuel L. Jackson)
Secret Invasion presents a previously unseen aspect of Nick Fury, former director of S.H.I.E.L.D and chief architect behind the Avengers. Gone is the beloved familiar image of Fury in a black leather coat and eye patch. When we witness Fury emerging from the spacecraft for the first time, he appears remarkably different, wearing a tweed coat and a cosy sweater, and his scarred eye is exposed for everyone to see. 
According to Samuel L. Jackson (Pulp Fiction, Glass), Fury's physical transformation reflects his current state of mind.
"He's older and he's tired," explains Jackson. "He's not sure of his footing anymore. He's been sort of incognito and up there on S.A.B.E.R. for years, and it's so long since he's been in touch with people. He's ghosted a lot of people, and so when they call him, he's not coming back down to Earth super willingly."
S.A.B.E.R is described to be the "greatest aerospace defense system in the history of mankind," a logical response to the looming, powerful threat that was Thanos. Most recently seen in Spider-Man: Far From Home, the character was later revealed to be a Skrull in disguise, placing his actual last appearance to be in Avengers: Endgame. However, when the fate of Earth hangs in the balance again, Fury will have to become the super spy he was once again.
2) Talos (Ben Mendelsohn)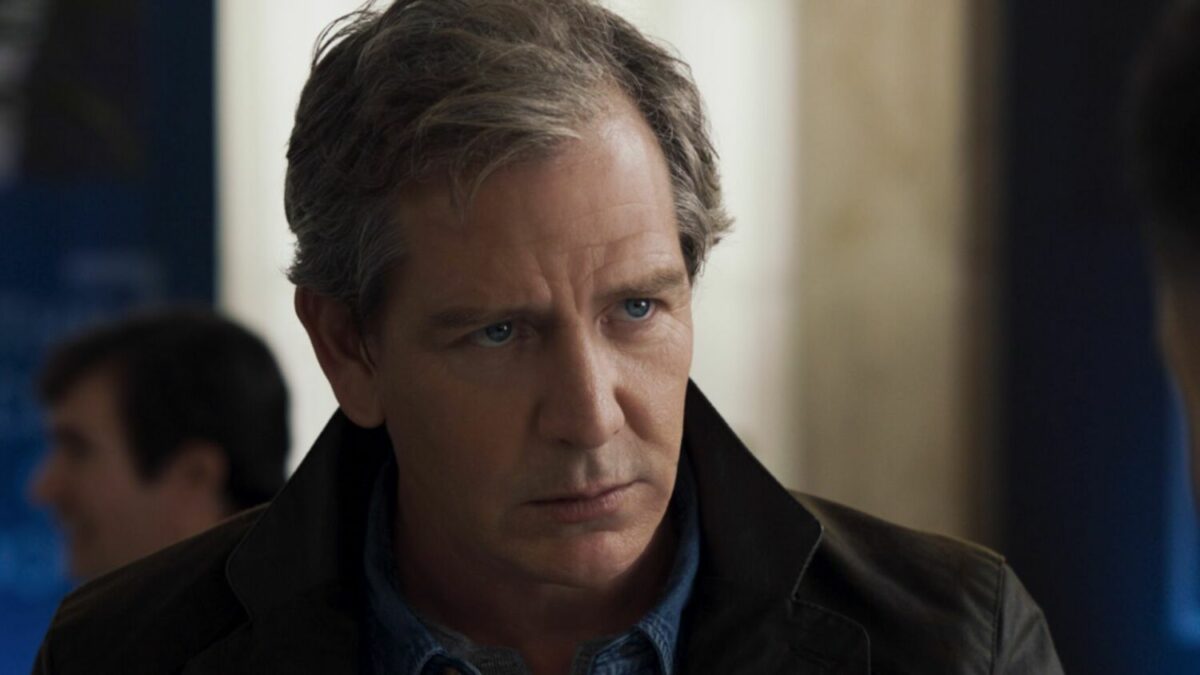 Talos made an impression in Captain Marvel as a misunderstood villain-turned-good guy with a comedic flair. Then, the leader of the Skrulls was just looking for a place to call home for his people, and that hasn't changed with Secret Invasion, with Fury not fulfilling the promise to find the Skrulls a new home. Ben Mendelsohn (Ready Player One, Rogue One: A Star Wars Story) describes the Skrull as much more jaded in Secret Invasion, with the weight of battling his own kind weighing heavily on him.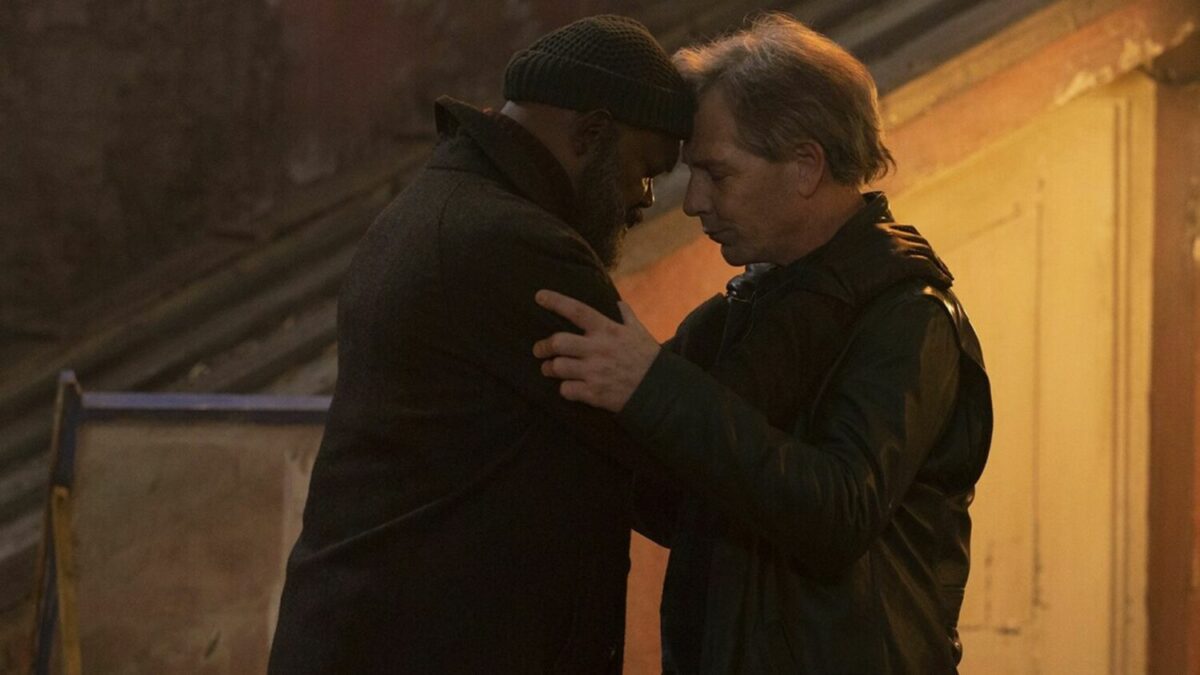 "So when we get to 'Secret Invasion,' Nick Fury's been AWOL. After Thanos blipped half the universe, Fury headed back to his space station. Meanwhile, Talos still has the problem that he had: he has to find somewhere for his people to be able to survive, let alone thrive."
Continuing, he says, "But his most powerful working relationship is gone. Nick Fury's gone. He doesn't have the alliance and the advantage of having Fury on the ground with him on Earth. So, Nick Fury's got some catching up to do when he returns."
The question of whether his loyalty would waver still remains unanswered.
3) Maria Hill (Cobie Smulders)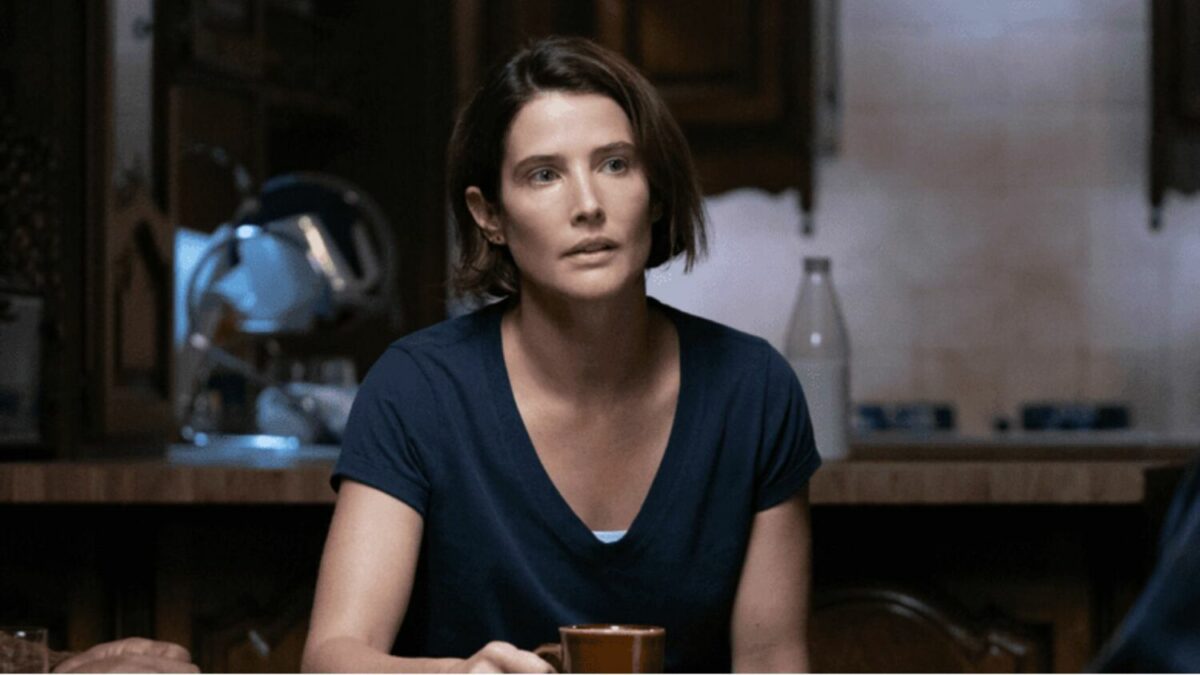 Maria Hill returns as Fury's right-hand woman in Secret Invasion, having been at his side since 2012's Avengers. Cobie Smulders (How I Met Your Mother, Jack Reacher: Never Go Back) offers an insight into Hill's character, who has continuously demonstrated her unwavering trustworthiness to Fury, ensuring his safety even when they were pursued in Captain America: The Winter Soldier. 
"Maria Hill has always been loyal, and I think that that is one of her strongest traits. She's always been willing to put herself on the frontline to defend others."
Fury was not the only one with a doppelganger, as it was revealed in the post-credits of Spider-Man: Far From Home that a Skrull imposter temporarily took her place. While originally killed during Thanos' snap, she along with Fury, was resurrected by Bruce Banner in Avengers: Endgame and attended Tony Stark's funeral.
4) G'iah (Emilia Clarke)
G'iah is no longer the child that fans first saw in Captain Marvel. Instead, she's all grown up in Secret Invasion, and standing against Earth's forces. 
Working for the Skrull rebels, Emilia Clarke (Game of Thrones, Solo: A Star Wars Story) reveals, has made the relationship between G'iah and her now estranged father, Talos, extremely complicated.
"One of the most interesting things about this show is that you get to see a domestic side to both Talos and Fury that you haven't seen up until this point. You get to see them at home,
for want of a better word, in a very extreme situation, obviously. And G'iah is a part of that for Talos. And the world's best dad award probably isn't going to him. He's raised a fighter, and the relationship that they have is built around her proving herself."
She adds, "As things get really serious and as her life becomes truly in danger, that's when Talos kind of warms as a character. And I think that's when you see a lot more heart than you've probably seen in him before because he's talking about his daughter."
5) Agent Everett Ross (Martin Freeman)
Wakanda's favourite coloniser returns in Secret Invasion and is part of the reason why Fury is bound for Earth. Making his first appearance in Captain America: Civil War, the former CIA operative was last seen in Black Panther: Wakanda Forever, and is notably a known ally of the Avengers. 
Describing where we find Ross at the start of the series, Sherlock star Martin Freeman says, "Ross is meeting with agent Prescod who has information about Skrulls, and Ross is there to help him and determine whether he's going to bring Fury down to help deal with that."
6) Sonya Falsworth (Olivia Colman)
Academy Award Winner Olivia Colman (Heartstopper, The Crown) joins the MCU as seasoned MI6 agent Sonya Falsworth. It can almost be said that Fury has met his match with Falsworth, the sweet offers of tea and light humour hiding a cunning mind and a vicious drive to protect England.
Commenting on the relationship between Sonya and Fury, Colman says, "Sonya is an old friend of Nick Fury's, and they respect each other. Even though they like each other, they still don't entirely trust each other. They've got a long history."
Regarding the Skrull issue, Colman continues that Fury and she are at opposites. "Sonya and Fury have a different view of the Skrulls," remarks Colman. "He knows that some of them are good, but she thinks all of them are bad. So, they have to come together at some point."
7) Colonel James Rhodes (Don Cheadle)
After donning the suit in Iron Man 2, James Rhodes has tried to balance working alongside both the Avengers and the United States government, though it swayed a little towards the former in Avengers: Infinity War. Eventually, he became one of Tony Stark's closest friends, and is otherwise known by the War Machine moniker. 
In Secret Invasion, Rhode's career continues to soar as he assumes the role of a personal advisor to the President of the United States (Dermot Mulroney) himself. This places him in a position to make tough calls once he learns of the impending Skrull invasion.
Hotel Rwanda star Don Cheadle summarises that the show is just more than just your usual aliens invading Earth and touches on many deeper themes.
"In this series in particular, there are themes explored of being the others and where do they belong and who gets to call this place home and the effect of promises broken to a species that is trying to find its place in the world. I think that's something worth investigating more, and it's fun to do it through this lens."
It also offers a good opportunity to segue into the hero's own upcoming series, Armor Wars, which is slated for release in late 2023 or early 2024. Only time will tell how significant his role in Secret Invasion will be.
8) Gravik (Kingsley Ben-Adir)
Having grown tired of Fury's unfulfilled promise to the Skrulls, Gravik is the younger mastermind behind the Skrull rebels and their goal to take over Earth. The character is a particularly interesting choice, because he's an entirely original character created solely for Secret Invasion. As such, there's plenty of leeway to develop his backstory and motivation, with none of that creative process restricted by Marvel Comics lore, or comparisons between the MCU and the latter. 
Ben-Adir (Peaky Blinders, Barbie) gives an insight into Gravik's motivations in the show. "Gravik thinks that thirty years is a long time to be promised something, and that the Skrulls are never going to get a home. He's definitely of the belief that nothing was going to change and that Fury's full of it. He's not buying any of it anymore. So, he goes off to make things right in his own way."
His evident resentment for Fury would make for an exciting confrontation when the two finally meet.
Secret Invasion is now available for streaming on Disney+, with new episodes releasing every week. It will finish airing on 26 July.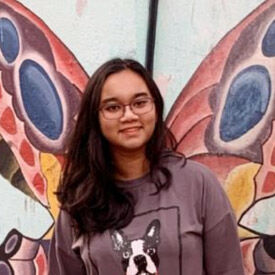 Sasha has been a lover of all things geek since before she could read, having driven her mother up the wall in providing geek material as fast as her daughter could get through them. While Fantasy has been her greatest love, Sasha won't say no to anything Horror, Action-Packed, or Sci-Fi!