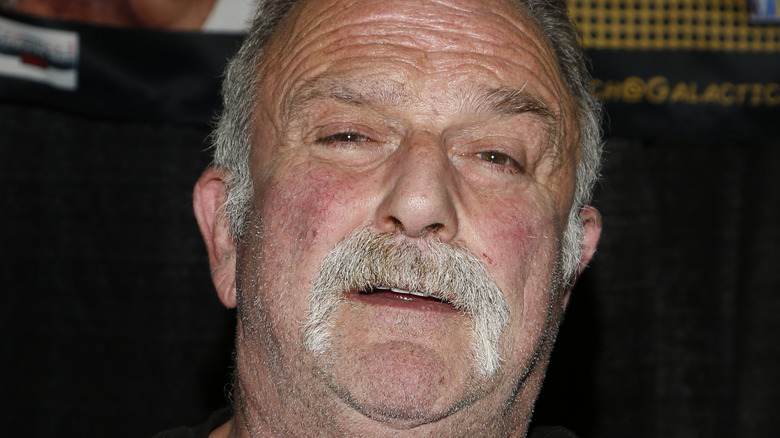 Gabe Ginsberg/Getty Images
Undisputed WWE Universal Champion Roman Reigns has a new challenger on the horizon in influencer Logan Paul, one of WWE's newest signees. Paul will challenge Reigns for the title at Crown Jewel in Riyadh, Saudi-Arabia, on November 5. 
With the match being just Paul's third, some are not thrilled about the idea of him wrestling for the world title, much less possibly ending the 750-plus-day reign of the "Head of the Table." WWE Hall of Famer Jake "The Snake" Roberts recently revealed his thoughts on whether Reigns should drop the title to the 27-year-old Paul.
"This kid is being fed with a silver spoon," Roberts said on his "DDP Snake Pit" podcast. "These things are being pushed out there for him. Yeah, he's busting his ass, and he's answering the bell ,and he's doing all these things because he's physical enough to do those things. He's a performer, so that gives him another plus. But the worst thing that you can do to him right now would be to put him over. I think it would be the worst thing."
Paul's only singles victory thus far was over The Miz at SummerSlam, and he was universally praised for his performance. Roberts went on to discuss the type of performance he would like to see Paul put on at Crown Jewel.
"I think if he puts up a good fight, maybe a couple steps above good, maybe a great fight, and shows perseverance, that sets the table better for him. … Roman needs to walk out of there with that belt."
If you use any of the quotes in this article, please credit "DDP Snake Pit" with a h/t to Wrestling Inc. for the transcription.