×
Cookies help us deliver our Services. By using our Services, you agree to our use of cookies. Learn More.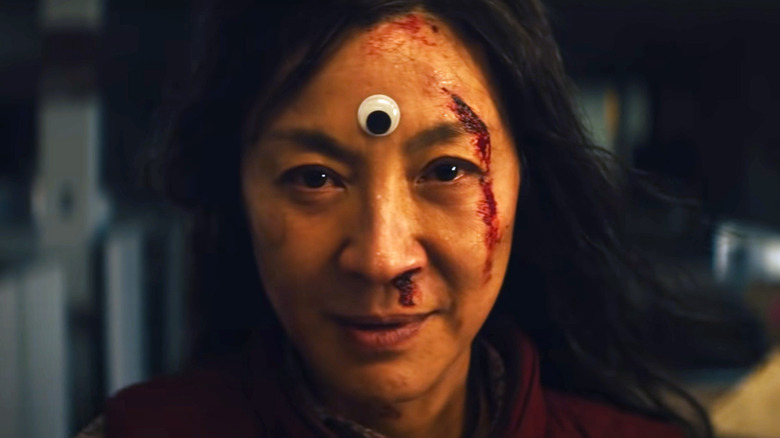 A24/YouTube
The best sci-fi movies of 2022 explore multiverses, advanced robotics, and immersive dreamscapes. They come from a wide variety of cultures, countries, and even mediums. They're interested in all kinds of lives, from middle-aged mothers to curious teenagers. What unites them is an incredibly high level of quality and an abundance of imagination.
Last year's sci-fi hits included giant monsters duking it out ("Godzilla vs. Kong"), space operas ("Dune"), and comedic road movies ("The Mitchells vs. the Machines"). What sci-fi delights will 2022 bring? If the year's first successes are anything to go by, a bumper crop of excellent flicks. These are the best sci-fi movies of 2022.
Updated April 18, 2022: As 2022 winds on, we'll be keeping an eye out for excellent new sci-fi movies. Every time a fresh classic emerges, we'll add it to this list. Whenever you're looking to have a mind-bending adventure, be sure to check back here for the best of 2022's sci-fi cinema.
King Car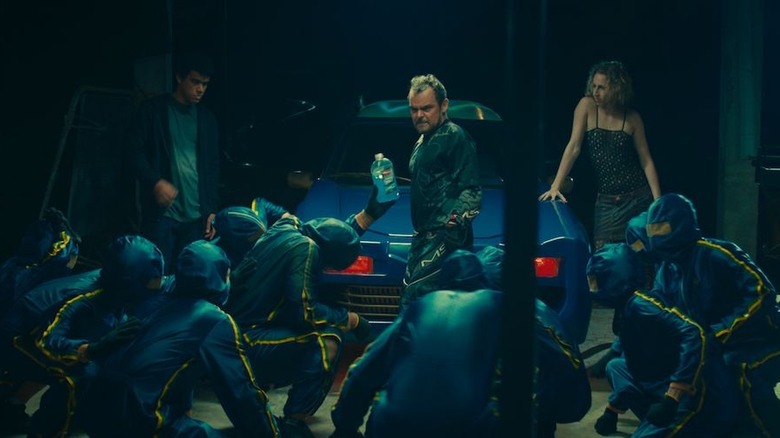 Dark Star Pictures
"King Car" is a horror-comedy-sci-fi oddity chock-full of political commentary. The film stars Luciano Pedro Jr. as Uno, a boy who can telepathically communicate with cars. He refurbishes an old automobile, the titular King Car (Tavinho Teixeira), providing it with the means to actually speak. While Uno's power is exploited by his uncle Zé (Matheus Nachtergaele), King Car has its own ideas. The bizarro absurdity of this one-of-a-kind film spins out of control at times, but "King Car" is definitely a wild ride worth taking.
Belle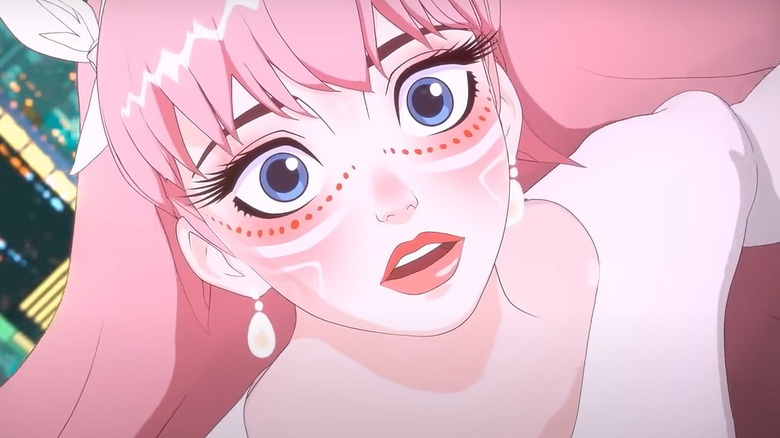 Toho
Lonely teenager Suzu (Kaho Nakamura) leads another life in the virtual world known as "U." There, she's a famous singer named Belle with charming freckles and flowing pink hair. After a concert is violently ruined by a mysterious user known as the Dragon (Takeru Satoh), Belle sets out to find him. As she soon discovers, they both have tragedy in their real lives they need to overcome. "Belle" features stunning visuals and real emotional heft, rooted in the trials and tribulations of adolescence.
Looop Lapeta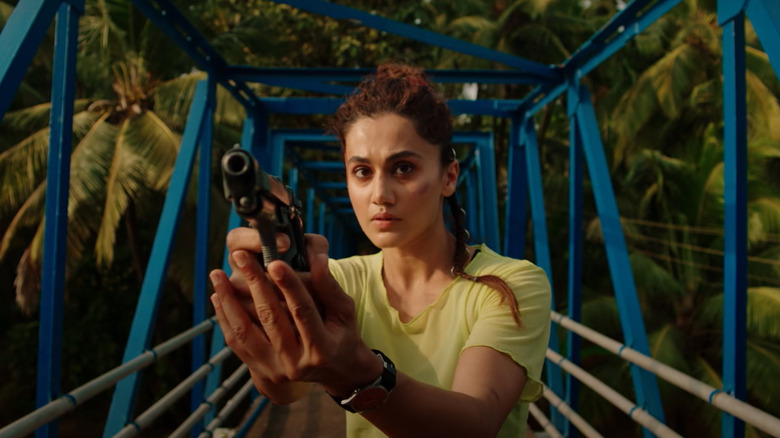 Netflix/YouTube
An adaptation of the celebrated German film "Run Lola Run," "Looop Lapeta" puts fallen track star Savi (Taapsee Pannu) in the lead. With her burgeoning athletic career derailed by injury, Savi starts off in a dark place. Soon enough, however, she falls in love with Satya (Tahir Raj Bhasin), a charming criminal. After he leaves a bag of cash on a bus, Savi must come up with the loot, lest Satya be bumped off. But there's a twist: Savi is stuck in a time loop. As the story replays over and over again, she must use her knowledge to bring about better outcomes. More comedic than its source material, "Looop Lapeta" is a thrilling trip through alternate timelines where the slightest change can have massive repercussions.
Last Survivors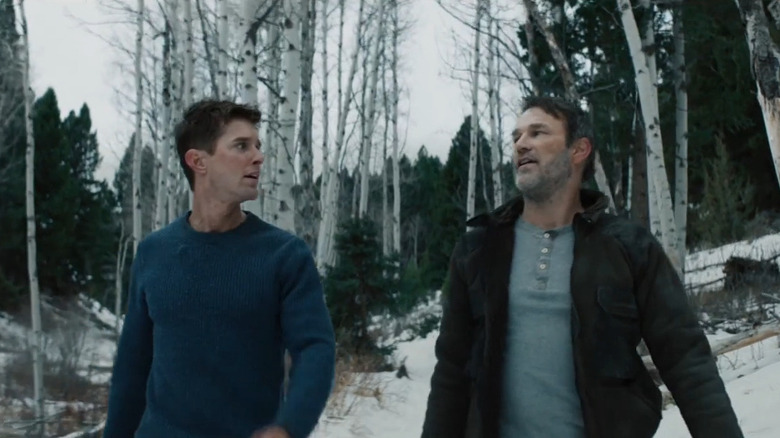 Vertical Entertainment
Troy (Stephen Moyer) and his son Jake (Drew Van Acker) live in a remote haven, far from the horrors of the post-apocalyptic landscape. Though Troy tells Jake the world beyond is a nightmarish waste, that doesn't keep Jake from being fascinated by Henrietta (Alicia Silverstone), a woman he meets while looking for medicine. "Last Survivors" distinguishes itself from other post-apocalyptic films by focusing on the characters' inner turmoil: Their emotional journeys take center stage, rather than the ravages of World War III. 
Strawberry Mansion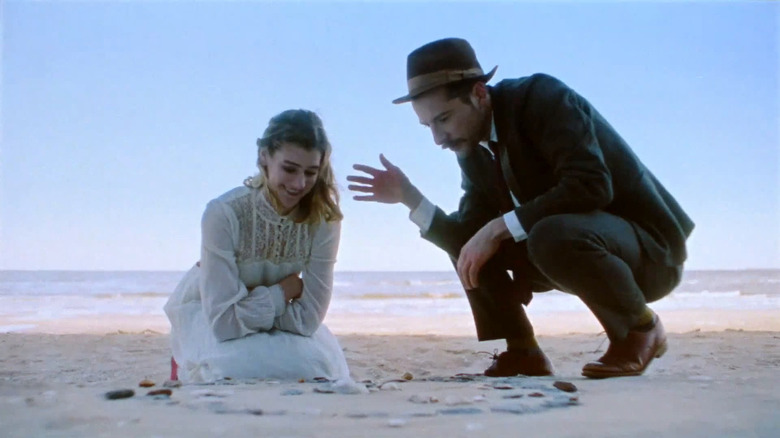 Music Box Films
This surreal sci-fi-rom-com adventure stars Kentucker Audley as James Preble, a government agent who audits people's dreams. That's right: In the future this movie imagines, dreams are taxed. He soon discovers something more sinister afoot as he audits Bella (Penny Fuller), an elderly artist and the sole occupant of the titular home. Full of bizarre logic, oddball characters, and striking imagery, "Strawberry Mansion" is a splendid head-trip guaranteed to expand your imagination.
After Yang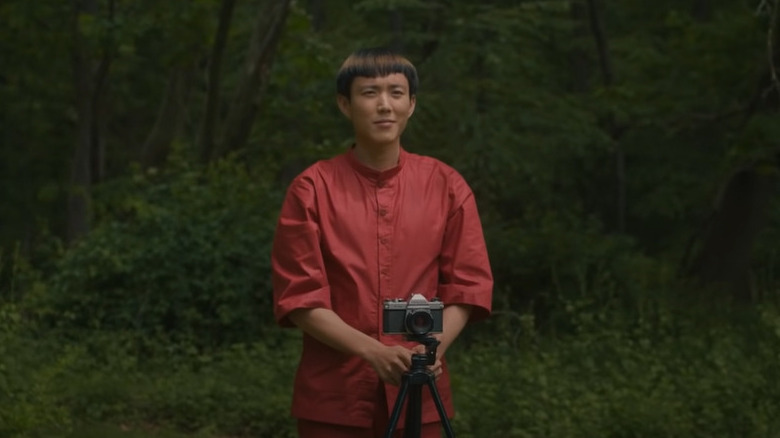 A24/YouTube
"After Yang" is a deeply moving exploration of memory and grief. In an idyllic-looking future, parents Jake (Colin Farrell) and Kyra (Jodie Turner-Smith) have provided their adopted daughter Mika (Malea Emma Tjandrawidjaja) with an android sibling named Yang (Justin H. Min). When Yang  stops functioning, Jake promises Mika he will have her "brother" back to normal as soon as possible. But as they go through Yang's memory bank, Jake and Kyra make several major discoveries about Yang's past and the true depths of his soul. What emerges is breathtaking. 
Everything Everywhere All at Once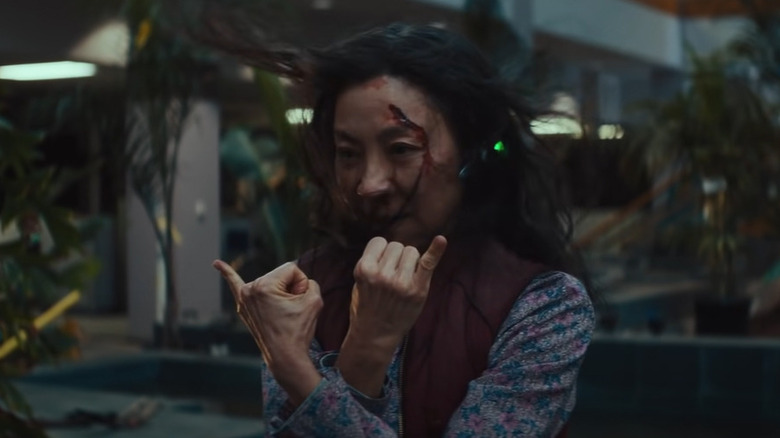 A24/YouTube
Simply put, "Everything Everywhere All At Once" is one of the best films of the year. An endlessly inventive and absurdist delight, it stars Michelle Yeoh as Evelyn, a middle-aged laundromat owner whose IRS audit becomes a surreal adventure. The multiverse is threatened by a fearsome being, and only Evelyn can save every dimension everywhere. An eye-popping journey through alternate universes ensues. Multiple viewings are a must to catch every detail packed into this wild, heartfelt, and colorful good time.