A team of Austrian archaeologists discovered a remarkably well preserved children's shoe in the 2,000-year-old Hallein salt mine in Austria.
According to a release press release from the German Mining Museum, the little shoe has been discovered as archaeologists excavated an Iron Age salt mine tunnel in Dürrnberg, Austria.
Characteristics of children's shoes from 2,000 years ago
The shoe found was made of leather and was tied with linen laces. Its design suggests that it was probably made in the 2nd century BC.
As for its measurement, archaeologists consider it to be roughly equivalent to a modern European shoe size 30, while in the United States it would be equivalent to a child's shoe size 11 to 12. Currently, these sizes are worn by children aged 5 to 6 years.
On the other hand, the material it was made from was only slightly worn and its design was open in the center, with a series of U-shaped hooks, making it look a lot like a modern ballerina.
Although organic matter generally decomposes over time, the researchers explained that The shoe was preserved thanks to the high levels of salt in the minewhich prevent the growth of bacteria and other micro-organisms.
A place studied for years
The German Mining Museum Bochum and the Leibniz Georesources Research Museum have been carrying out archaeological research in the region since 2001.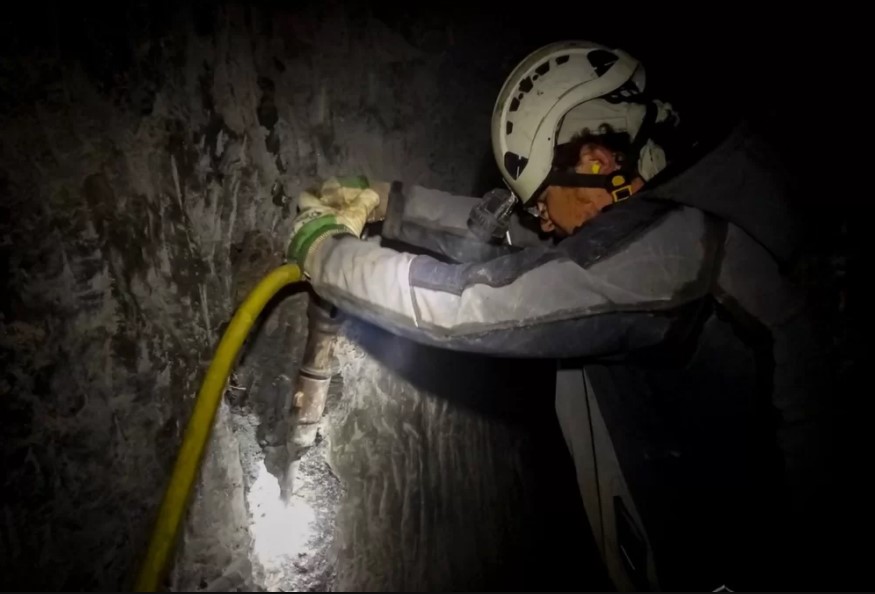 Researchers explore the salt mines of Austria. Credit: German Mining Museum.
Dürrnberg has been exploited for thousands of years to obtain large deposits of rock saltand previous studies in the region discovered artifacts and evidence of early Iron Age tribal settlements.
"Finds like this or those of textile remains offer an extremely unusual insight into the life of miners in the Iron Age and provide valuable information for scientific work," explained Professor Thomas Stollner, head of the research. .
Work from a young age
For archaeologists, the discovery of a child's shoe is considered a very special find, as it shows that Iron Age children lived underground during mining activities.
Previously, it was unclear whether they were actually working there or were just being accompanied. However, an earlier anthropological study analyzed the remains of children and adolescents from Bronze and Iron Age Hallstatt and found evidence that the children actually worked.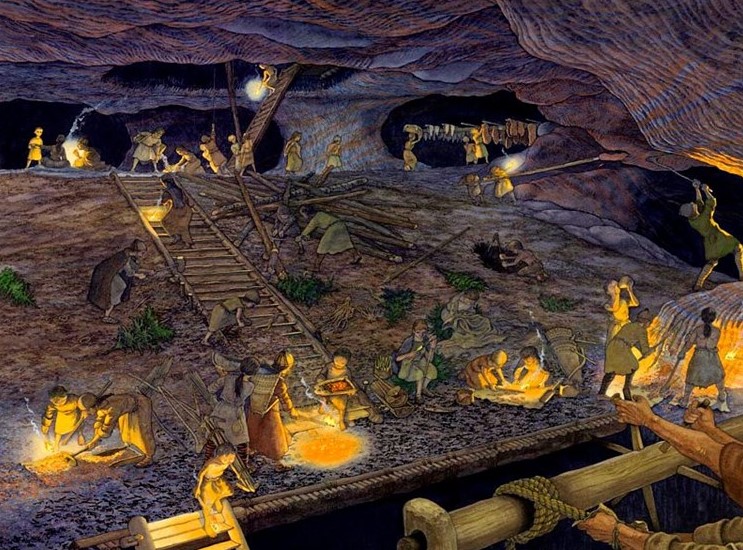 Illustration of what mining was like in the Hallstatt salt mine in the Bronze Age. Credit: D. Gröbner and H. Reschreiter/NHM Vienna.
The skeletal remains showed signs of hard, repetitive work, including children as young as six years old who suffered from arthritis. Others were missing pieces of bone and joints that likely broke from stress.
From these results, the researchers believe that children aged three or four were performing simple tasks, such as carrying torches. By age eight, children were carrying supplies and crawling into spaces too small for adults to reach.
Anthropologist Nikita Werner explained that child labor in salt mines was likely not the result of exploitation, as many today assume, "but part of the continuation of their culture and their way of life".
You might also be interested in: They find a 3,000-year-old arrowhead, forged with material from a meteorite.
In addition to the shoe, other interesting objects were also found in the excavations: a fragment of a wooden shovel and remains of what researchers believe was a fur hood.
The results will allow researchers to better understand the lifestyle of the population who exploited the mineral resources of this region thousands of years ago.
References: Archeology / National Geographic.
A publication of mysterious science. All rights reserved. – Redistribution and redistribution of this content without prior consent is expressly prohibited. Website protected by Safe Creative.
Thanks for reading. We invite you to follow us on our Facebook, to be up to date with all the news we publish daily. You can also join our community on Telegram. We are waiting for you!