A team of Chinese engineers designed a smart robot car who can clean, repair and perform replacement work on the 500 Meter Aperture Spherical Radio Telescope (FAST), the largest telescope in the world.
Maintaining 2,225 laser targets on a giant spherical dish with a receiving area equivalent to 30 football pitches is a challenge. The reflective surface of the telescope is made of one millimeter thick aluminum plates, which makes them unable to support the weight of a normal adult.
Therefore, the Guizhou Radio Astronomy Observatory, in collaboration with 10 other organizations, including the National Astronomical Observatories of the Chinese Academy of Sciences and the Harbin Institute of Technology, is leading the initiative to use robots for maintenance tasks.
The robotic systems would have successfully passed several tests to ensure their suitability for maintenance operations. This movement represents an important step forward in guaranteeing the proper operation and long-term durability of the FAST telescope.
The newly developed robotic car is able to drive in all directions and perform replacement tasks automatically even on a steep 56-degree slope, according to reports from the Institute of Automation of the Chinese Academy of Sciences, which designed the robot.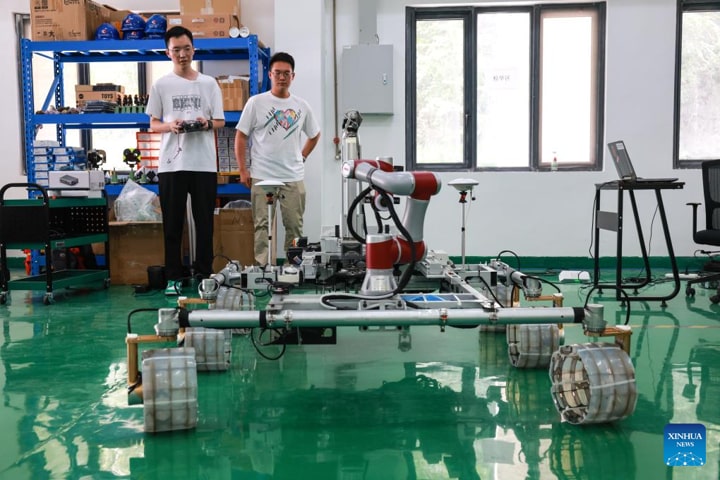 A team member adjusts a maintenance robot designed for China's FAST radio telescope.
By using robotic systems, telescope maintenance procedures should be more efficient and precise, improving the overall performance of the telescope.
Located in a naturally deep round karst depression in Pingtang County, southwest China's Guizhou Province, FAST officially started operations in January 2020 and officially opened its doors to the world on March 31, 2021.
He FAST Telescopewith its large aperture and advanced capabilities, plays a crucial role in the field of astronomy and contributes significantly to the astronomical discoveries. Chinese scientists recently launched a project that searches for signs of life beyond Earth using the FAST radio telescope, as part of China's contribution to the search for extraterrestrial intelligence.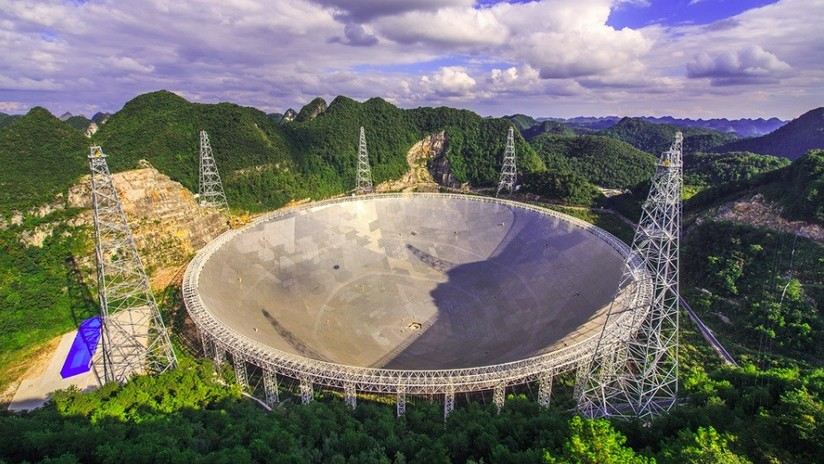 The 500 Meter Aperture Spherical Telescope (FAST). Credit: fast.bao.ac.cn
Source: Xinhua.
A publication of Science of mystery. All rights reserved. – Redistribution and redistribution of this content without prior permission is expressly prohibited. Site protected by Safe Creative.
Thanks for reading us. We invite you to follow us on our Facebook, to be aware of all the news that we publish daily. You can also join our community at Telegram. We are waiting for you!