Swiss researchers have discovered an ancient arrowhead that had been forged from an alien metal.
The arrowhead, which bronze age date (900-800 BC), was originally found in the 19th century, in the Archaeological site of Morigen on the shores of Lake Biel in Switzerland.
But according to a recent study, scientists found that the artifact is made of iron from a meteorite.
Before iron began to be smelted from oxide ores, meteorites containing the metal fell to Earth and ancient people rarely found them and used them to make various artifacts.
A rather curious fact is that there is no trace of a meteorite near the colony where it was made at that time. The team of scientists believe that the material used could have been obtained from a distant location; Thus, the arrowhead is not just a record of the use of original materials such as iron, before the ore was smelted, but of vast trade networks that must have existed thousands of years ago. .
The use of meteoric iron to produce such objects in pre-Iron Age times is documented at a handful of sites in Eurasia and North Africa in places such as Turkey, Greece, Syria, Iraq, Lebanon, Egypt, Iran, Russia and China.
Features of Alien Iron Arrowhead
The researchers used several analytical techniques, including gamma spectrometry, X-ray fluorescence and muon-induced X-ray emission (MIXE) analysis to examine the arrowhead.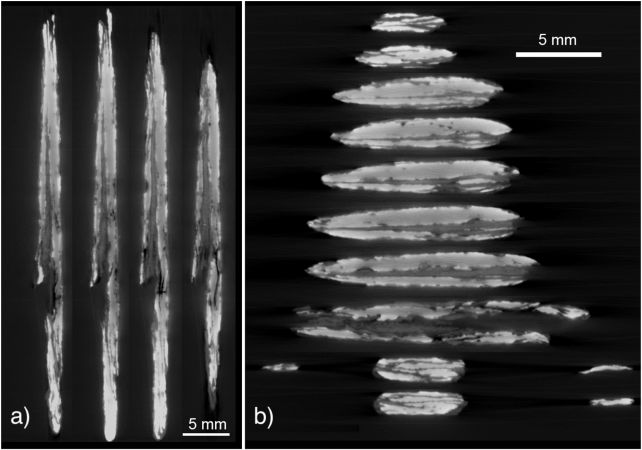 X-ray sections taken at the tip of the arrow. The brightest (and densest) regions correspond to iron. Credit: Hofmann et al., J. Archaeol. Science, 2023.
It is 39.3 millimeters long (1.5 inches) and weighs just 2,904 grams (0.102 ounces). It contains traces of organic residue, which the researchers say is likely birch tar used to adhere the arrowhead to a tree.
It was composed largely of iron and nickel, in a mixture consistent with a meteoric origin. In addition, analysis showed that the arrowhead contained a radioactive isotope called Aluminum-26 (26Al), which is found naturally only in extraterrestrial objects. The last particle does not occur naturally on Earth, because it can only form in the vacuum of weightless space.
You may be interested: Tutankhamun's dagger made from meteorites was not forged in Egypt, study reveals.
According to the researchers, the chemical composition of the arrowhead suggests that its material came from the Kaalijarv meteorite, which fell to Earth around 1500 BC. C. in Estonia. This Estonian site is located in northern Europe on the Baltic Sea coast, nearly 1,600 kilometers (1,000 miles) from the Bronze Age settlement of Mörigen.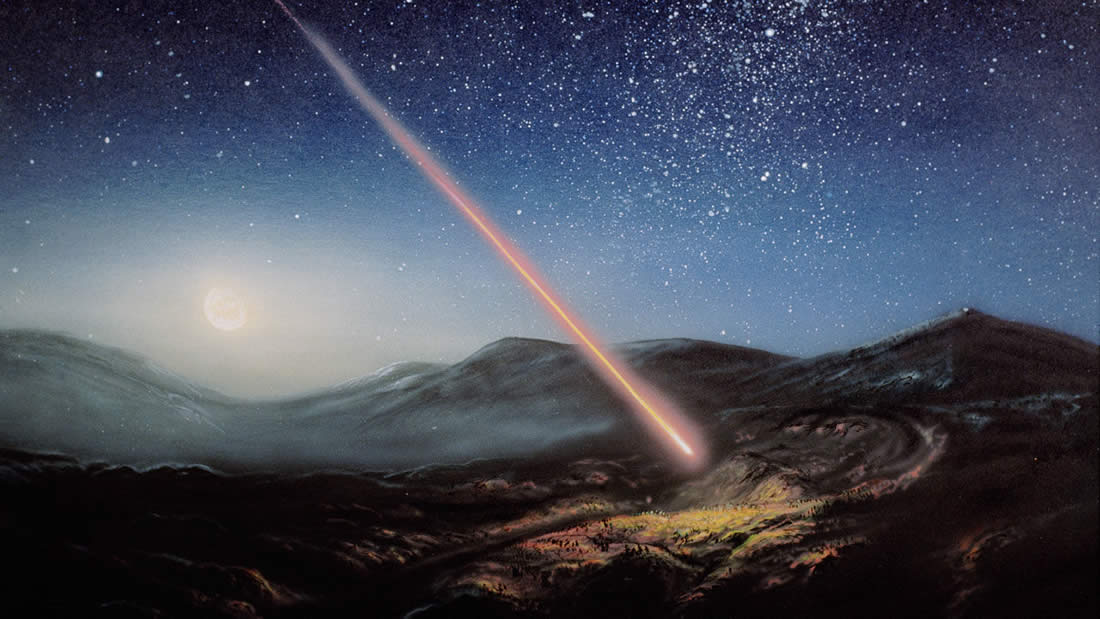 The result of this discovery suggests that during this Archaic period, there may have been an iron meteorite trade network in Central Europe as early as 800 BC. C. In addition to the fact that these meteorites, which originated in the Baltic region, may have been traded throughout the amber road.
The discovery was published in the Journal of Archaeological Sciences.
References: Science Alert.
A publication of Science of mystery. All rights reserved. – Redistribution and redistribution of this content without prior permission is expressly prohibited. Site protected by Safe Creative.
Thanks for reading us. We invite you to follow us on our Facebook, to be aware of all the news that we publish daily. You can also join our community at Telegram. We are waiting for you!