Undoubtedly, Nikola Tesla was one of the most visionary scientists in the world, but he is also well known to be one of the most misunderstood and underestimated.
Throughout his life, Tesla ventured on enigmatic experiments, some of which were considered foolish at the time. The genius He lived ahead of his time and his legacy lives on today.because some of his inventions have changed or inspired other geniuses to improve our world.
It is to Tesla that we owe the coils of the alternating current electric generator, the spark plugs, the alternator and many other impressive discoveries. However, many of his contributions to science that have contributed to the collective advances that have made our lives easier are still unrecognized by the public.
The radio
Most of us consider Guillaume Marconi as the father of radio, leaving Tesla largely unknown for his work in this field, as Marconi claimed all of the early patents for radio, something originally developed by Tesla.
Nikola Tesla tried to prove that he was the creator of the radio, presenting to the National Association of Electric Light the basic working mechanisms for the transmission of radio signals.
In 1895, Tesla had already invented a system for the wireless transmission of voice messages. Marconi used Tesla's invention in 1899 to establish the first wireless communication: he sent a message between Dover (England) and Boulougne (France), a distance of 48 kilometers.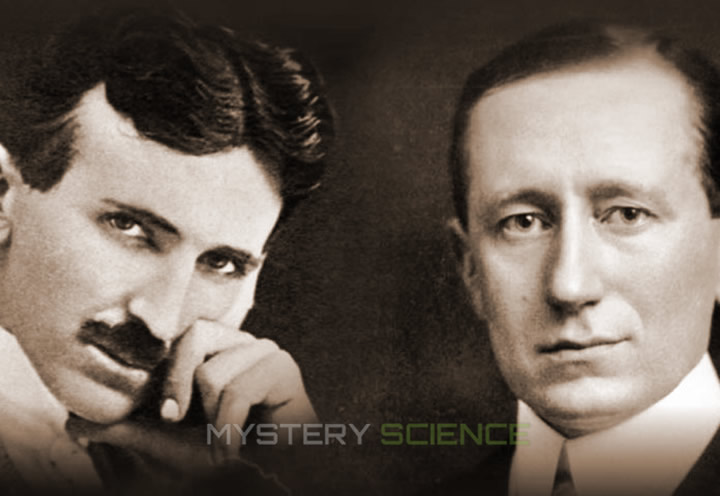 On the left, Nikola Tesla. right Guillaume Marconi.
But it wasn't until 1943 when Marconi's patents were found to be invalid; When the United States Supreme Court recognized Nikola Tesla as the inventor of the radio and returned to him the patent previously held by Marconi. However, many people still have no idea about Tesla's work with radio.
Remote
In September 1898, at Madison Square GardenNew York, during the Electric Expo, Nikola Tesla unveiled a new invention: a remote-controlled robotic torpedo boat.
It was the first wireless remote control demonstration in history and caused, in Tesla's words, "a sensation like no other invention of mine has ever produced." The event caused a great stir some witnesses believed the inventor was using mind control.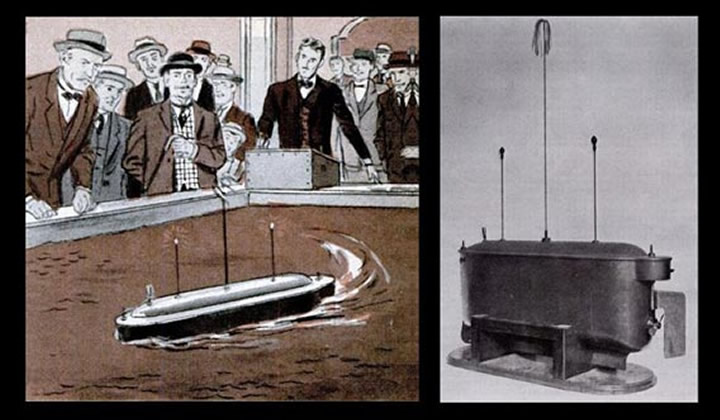 Illustration of Tesla at the Madison Square Garden Exposition in 1898. Credit: Popular Science
As detailed by his patent no. 613,809, it is a "method and apparatus for controlling the mechanism of movement of boats or vehicles". With it, Tesla demonstrated how radio signals can remotely activate switches and direct the movement of a vehicle without "intervening wires, cables, or any other form of electrical or mechanical connection to the object except the means natural in space".
Based on the artifact, in 1955 the Zenith company introduced the first wireless TV remote control, the "Flashmatic". Created by Eugene Polleyhe could turn the television on or off, change channels, and mute the sound by shining a directional light on photocells at each corner of the screen.
X-rays
Although the German physicist is considered wilhelm roentgen like the man who discovered X-rays. His experiments were carried out at the end of 1896 and he published an article containing his findings on December 28 of the same year.
But long before In 1894, Nikola Tesla began to study ion radiation and electromagnetism.. Tesla took x-ray images of his own hands and feet, you can even see the image of the eyelets on Tesla's heavily repaired shoes.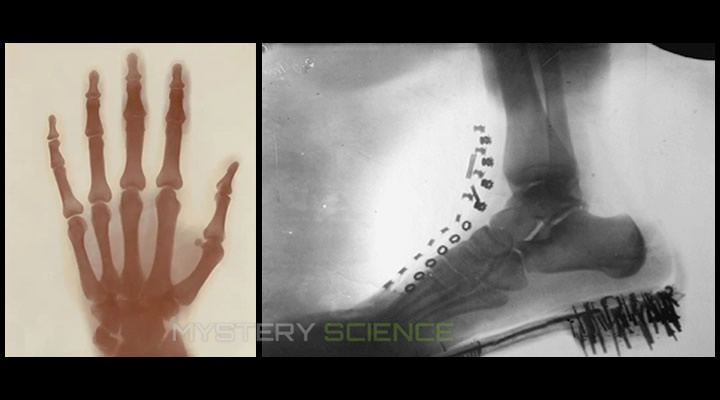 Tesla was one of the first people to perform an x-ray.
Also, Tesla was the first to alert the world to the dangers of working with this type of radiation. He even tried to develop a kind of shield to protect himself from it. If not for a fire in 1895 that destroyed his equipment, Tesla might have been known as the father of X-rays.
Hydroelectric power
Tesla was also a pioneer in renewable energy. Nine of the 12 patents used to build one of the world's first hydroelectric power stations, erected in Niagara Falls, New York, belonged to Tesla.
"As a child, when his uncle read him a book about Niagara Falls, Tesla's first thought was energy."
At the dawn of our use of fossil fuels for the Industrial Revolution, Tesla was already saying, "This is not the way to go. It's dirty and over."
You might also be interested in: Imhotep: the genius creator of the first pyramid of Egypt.
According to the Tesla Science Center, genius helped pave the way for the clean energy because he understood the physics behind energy and what might be possible in the future.
Tesla, thinking far ahead of his time, proposed the use of renewable energy sources: water, wind and sun. His inventions sought to improve our lives
Nikola Tesla was involved in many other discoveries and creations, including the rotating magnetic field, the speedometer, and the Tesla coil, which is a transformer that produces sparks by creating high voltage at low current.
His work on Tesla coils, which use inductance to generate large voltages (e.g. lightning through air) are the basis of circuits used for early radios… cathode ray tubes and more.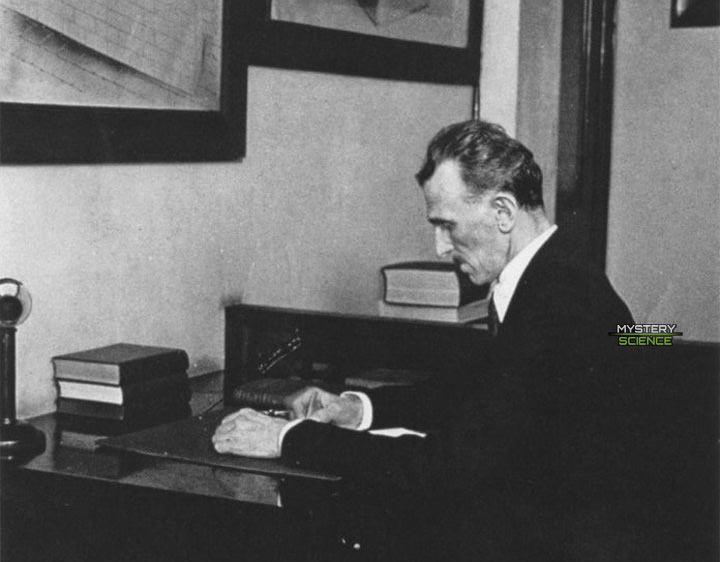 Nicholas Tesla.
Tesla was willing to lose money, just so his inventions would help people. He imagined that his inventions, especially alternating current, would improve people's lives. Experts say he wanted to bring safe power to the masses, make life easier for factory workers at work and light up workers' homes so they could study at night and improve their situation.
Unfortunately, many of his inventions ended up filling the list of other less scrupulous subjects. When he died in 1943, there was so much interest in what he was doing that the FBI raided his hotel room hours after his death.
References: PBS/CNN/Tesla Universe.
A publication of Science of mystery. All rights reserved. – Redistribution and redistribution of this content without prior permission is expressly prohibited. Site protected by Safe Creative.
Thanks for reading us. We invite you to follow us on our Facebook, to be aware of all the news that we publish daily. You can also join our community at Telegram. We are waiting for you!