Scientists have identified a footprint left by Homo sapiens on the southern coast of Cape Town in South Africa. It would be the oldest human footprint in the worldand is 153,000 years old.
The discovery took place in the Garden Route National Parkwest of the coastal town of Knysna.
Just over two decades ago, footprints left by our ancient human ancestors dating back over 50,000 years were considered rare and very difficult to find. At that time, only four sites had been reported in Africa.
Two were from East Africa: Laetoli in Tanzania and Koobi Fora in Kenya; two were from South Africa (Nahoon and Langebaan). The Nahoon site was the first hominid footprint site ever described.
Now the situation is very different. He African count of hominid ichnosites dated (a term that includes both footprints and other traces left by ancient humans) over 50,000 years old is 14.
These can be divided into an East African group (five sites) and a Cape Coast South African group (nine sites). There are also ten other deposits in other parts of the world, including the UK and the Arabian Peninsula.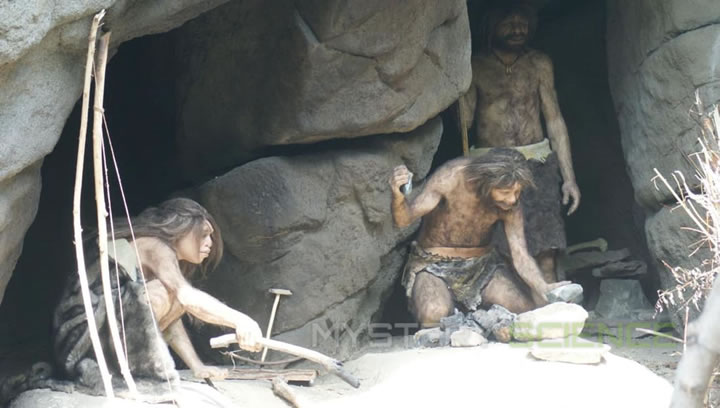 Illustrative image.
Corroboration of existing archaeological records
Considering that relatively few hominid skeletal remains have been found on the Cape coast, the footprints left by our human ancestors in their journeys through ancient landscapes are a useful way to supplement and enhance our understanding of ancient hominids in Africa.
Thanks to their meticulous investigations, the team of researchers led by Charles HelmNelson Mandela University and Andrew Carr from the University of Leicester, discovered a wide range of ages among Cape Town sites in South Africa, ranging from 71,000 years old to around 153,000 years old.
The new dates corroborate the archaeological record, as well as other evidence from the region and time period. This includes the development of sophisticated stone tools, art, jewelry, and shell gathering. Confirming that the Cape South Coast was an area in which the first anatomically modern humans survivedevolved and flourished, before spreading from Africa to other continents.
How the oldest Homo sapiens footprint was identified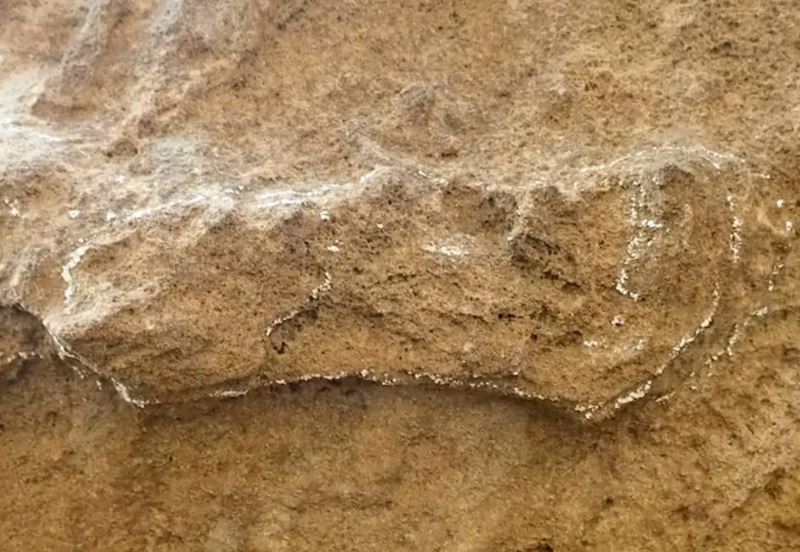 This would be the oldest known footprint of our species, lightly circled in chalk. Credit: Charles Helm.
A key challenge for study the Paleolithic archives (footprints, fossils or any other type of ancient sediment) is to determine the age of the materials.
The South African deposits on the Cape coast are significantly younger and the tracks tend to be fully exposed when discovered. They are in rocks known as eolianiteswhich are the cemented versions of the old dunes.
Due to their exposure to the elements and the coarse composition of the sand dunes, the Homo sapiens footprints they are not as well preserved as their East African counterparts and are susceptible to erosion. This requires quick action by researchers to record and analyze the tracks before they succumb to the forces of wind and ocean.
To determine the age of these eolianite depositsresearchers use the reliable dating method of luminescence stimulated. This technique measures the time since the grain of sand was last exposed to sunlight, indicating how long that section of sediment has been buried.
Investigations will continue
The work of the research team, based at the African Center for Coastal Paleoscience at Nelson Mandela University in Port Elizabeth, is not over. Scientists believe there are more hominid ichnosites waiting to be discovered on the southern Cape coast and other parts of the coast. Therefore, they will extend the search to older deposits in the region, with ages ranging from 400,000 years to over 2 million years.
You might also be interested in: They discover tools dating back millions of years made by an unknown human species.
As a result, perhaps within a decade, the list of ancient hominid ichnosites it will be much longer than today, and we will know more about our ancestors and the landscapes they occupied.
The discovery was published in ichnos.
A publication of Science of mystery. All rights reserved. – Redistribution and redistribution of this content without prior permission is expressly prohibited. Site protected by Safe Creative.
Thanks for reading us. We invite you to follow us on our Facebook, to be aware of all the news that we publish daily. You can also join our community at Telegram. We are waiting for you!