Scientists have recently discovered unexplained low frequency sounds in our stratosphereso far no source is recognized that can cause them.
There the stratosphere is the second layer of the earth's atmosphere, which extends up to 50 kilometers (30 miles) above our planet. It is relatively quiet, but through it it is possible to hear faint sounds coming from the tropospherethe part we live in.
Recently, a team of researchers, led by Daniel Bowman from Sandia National Laboratories in New Mexico, discovered strange sounds that repeat themselves several times an hour in the stratosphere. The sounds were recorded on infrasound rangemeaning they are inaudible to the human ear.
"There are mysterious infrasound signals occurring several times per hour on some flights, but the source of these is completely unknown," Bowman said in a statement.
The investigation
Between 2016 and April, Bowman and his colleagues collected data using several dozen solar-powered hot air balloons measuring more than 7 meters (23 feet) in diameter, equipped with infrasonic sensors called microbarometers and add charcoal dust. The darkening property of charcoal allows sunlight to heat the air inside the balloon causing them to float, so the balloons can fly about 21.3 km above the Earth.
Initially, the balloons were designed to monitor volcanoes, able to detect low-frequency sounds, and track their routes using GPS sensors.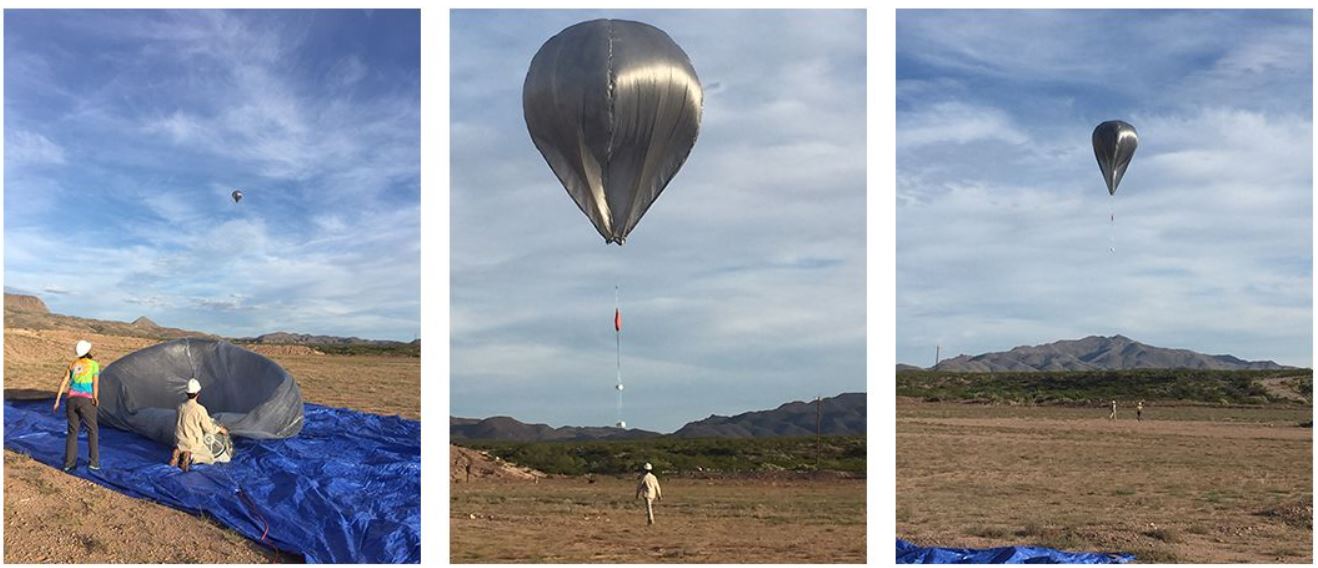 Bowman and his team are building balloons 6 to 7 meters wide to collect data from the stratosphere. Credit: Darielle Dexheimer/Sandia National Laboratories.
Typically, sources of stratospheric sound can be traced to natural events such as thunderstorms and collisions between ocean waves. Human activities, such as wind turbines or explosions, can also be collected. But in this case, the particular sound captured could not be explained by any specialist.
The findings were shared by Bowman at the 184th Meeting of the Acoustical Society of America In Chicago. One such recording of a balloon circling Antarctica contained infrasound of crashing ocean waves. However, mysterious creaks were also heard in the registration.
The study of the stratosphere is very important. This is where the ozone layer is located, which protects life on Earth from the sun's most dangerous ultraviolet light.
Bowman and his team plan to continue investigating the data collected to determine the source behind the mysterious noises.
A publication of Science of mystery. All rights reserved. – Redistribution and redistribution of this content without prior permission is expressly prohibited. Site protected by Safe Creative.
Thanks for reading us. We invite you to follow us on our Facebook, to be aware of all the news that we publish daily. You can also join our community at Telegram. We are waiting for you!