Astronomers from the University of Southampton (UK) have captured the largest cosmic explosion ever discovered. The event is 10 times brighter than any star in a known explosion or supernova.
named as AT2021lwxThe explosive event located 8 billion light-years away has so far lasted more than three years, making it the most energetic explosion on record, as most supernovae are only visible for a few months.
Moreover, AT2021lwx is three times brighter than the light emitted during the tidal disturbance events (TDE), which occur when supermassive black holes consume stars.
How was it detected?
AT2021lwx was first detected in 2020 by the Zwicky Transient Facility in California and then by the latest Earth-impacting asteroid warning system in Hawaii, designed to monitor the night sky for different cosmic events.
At the time, they thought it was unremarkable because there was no indication of its distance and therefore its brightness could not be calculated. But a year later, astronomers reviewed the data.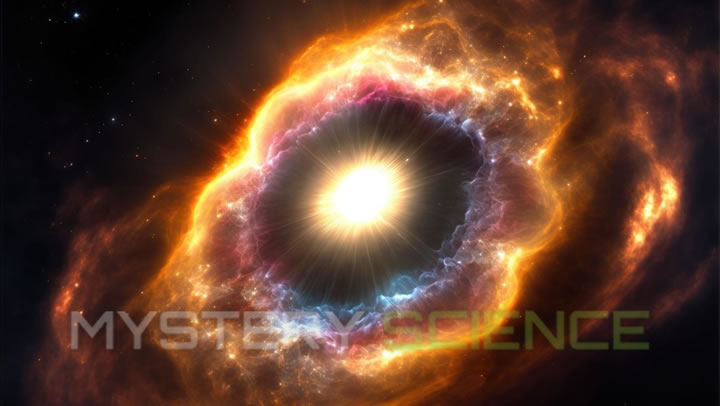 Illustrative image.
A team led by Dr Philippe Wiseman of the University of Southampton analyzed the light of the event which allowed them to calculate its distance and to describe the moment when he discovered the brilliance of the phenomenon.
Several telescopes were used to further study the object: the Neil Gehrels Swift Telescope (a collaboration between NASA, the UK and Italy), the New Technology Telescope (operated by the European Southern Observatory) at Chile and the Great Canary Telescope in La Palma, Spain. The team of astronomers were completely baffled as to what could have been the cause. Until now, there was nothing in the scientific literature that could explain something so brilliant that it lasted so long.
"We calculated that it is a ball of fire 100 times larger than the solar system, with twice the luminosity of the Sun," Wiseman explained. Over three years, this event released about 100 times more energy than the Sun will release in its 10 billion-year lifespan," Wiseman said.
What could have triggered such a long cosmic explosion?
Although there are different theories on what could have caused such an explosion, scientists believe the culprit behind the explosion is a supermassive black hole that violently erupted in a cloud of gas or dust. thousands of times bigger than our Sun. Pieces of the cloud would fall into the black hole, sending shockwaves through what was left of the cloud and into the large, swirling dusty mass of matter that surrounded the black hole. This phenomenon this is very rare, and has never been seen on this scale before.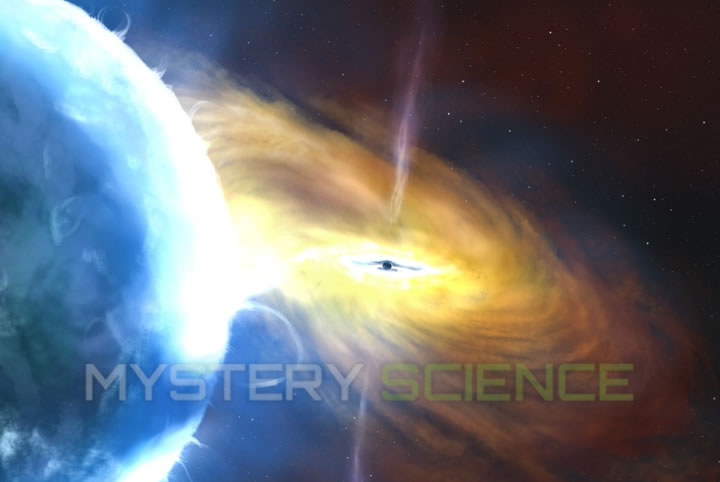 Artist's illustration showing a growing black hole as it gobbles up gas, dust and other cosmic material. Credit: John A. Paice.
However, more is needed data collection on AT2021lwx to come to a definitive conclusion. The team of astronomers hope to discover more events like this and learn more about them. It could be that these events, although extremely rare and so energetic, are key processes in how galaxy centers they change over time.
You might also be interested in: Astronomers detect for the first time a star devouring a planet.
Additionally, scientists are looking for more colossal explosions like this one. They are looking to collect more data on the explosion, observing the object at different wavelengths, including X-rays, which could reveal the object's temperature and any processes that may be taking place on the surface. . They will also run enhanced computer simulations to check if they match their theory of the cause of the explosion.
The study was published in Royal Astronomical Society Monthly Notices.
References: Royal Astronomical Society / Science Alert / CNN.
A publication of Science of mystery. All rights reserved. – Redistribution and redistribution of this content without prior permission is expressly prohibited. Site protected by Safe Creative.
Thanks for reading us. We invite you to follow us on our Facebook, to be aware of all the news that we publish daily. You can also join our community at Telegram. We are waiting for you!