Researchers have discovered a massive sinkhole off the Yucatan Peninsula in Chetumal Bay, Mexico. Due to its large proportions, the giant hole has been dubbed the second deepest blue hole found on the planet.
known as 'underwater caves' or 'chasms'these giant holes, are natural geological formations that acquire a darker color compared to the surface due to their depth.
The underwater cave reaches 274.4 meters deep and 13,690 square meters surface. had been named Taam ha'which means "deep waters" in the Mayan language.
The discovery was made by specialists from the Colegio de la Frontera Sur (ECOSUR) in September 2021, but they recently published a study on the incredible discovery.
Characteristics of this colossal blue hole
Scientists conducted scuba dives, chemical analyzes of water samples, and used echo-sound soundings to measure and define features of the giant hole.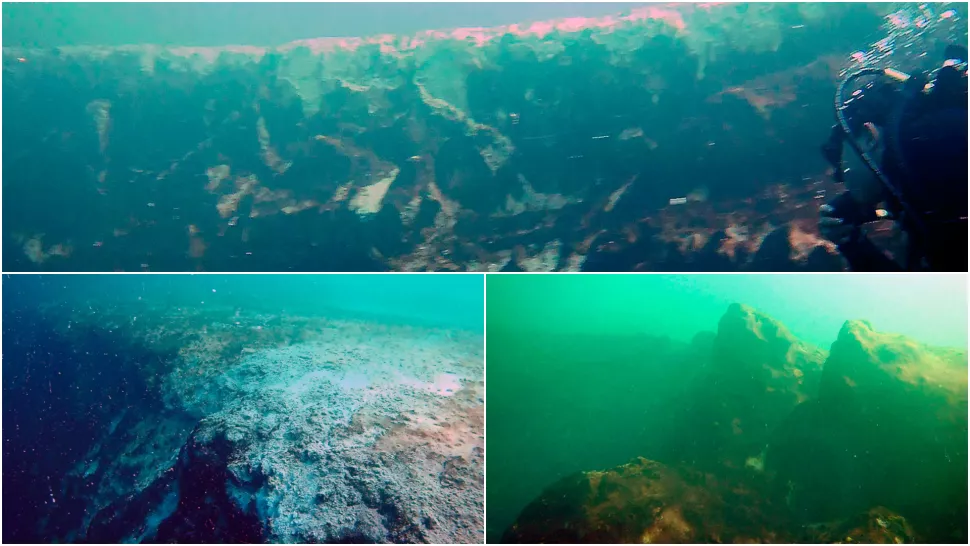 Underwater footage showing the world's second deepest blue hole. Credit: Alcérreca-Huerta et al/Frontiers in Marine Science.
As a result, they discovered that it has very steep sides with 80 degree slopes which form the structure of a large cone covered with biofilms, sediments, overhangs of limestone and gypsum. Its mouth is just under 5 meters (16 ft) below sea level, where the water changes dramatically with temperature and salinity gradients.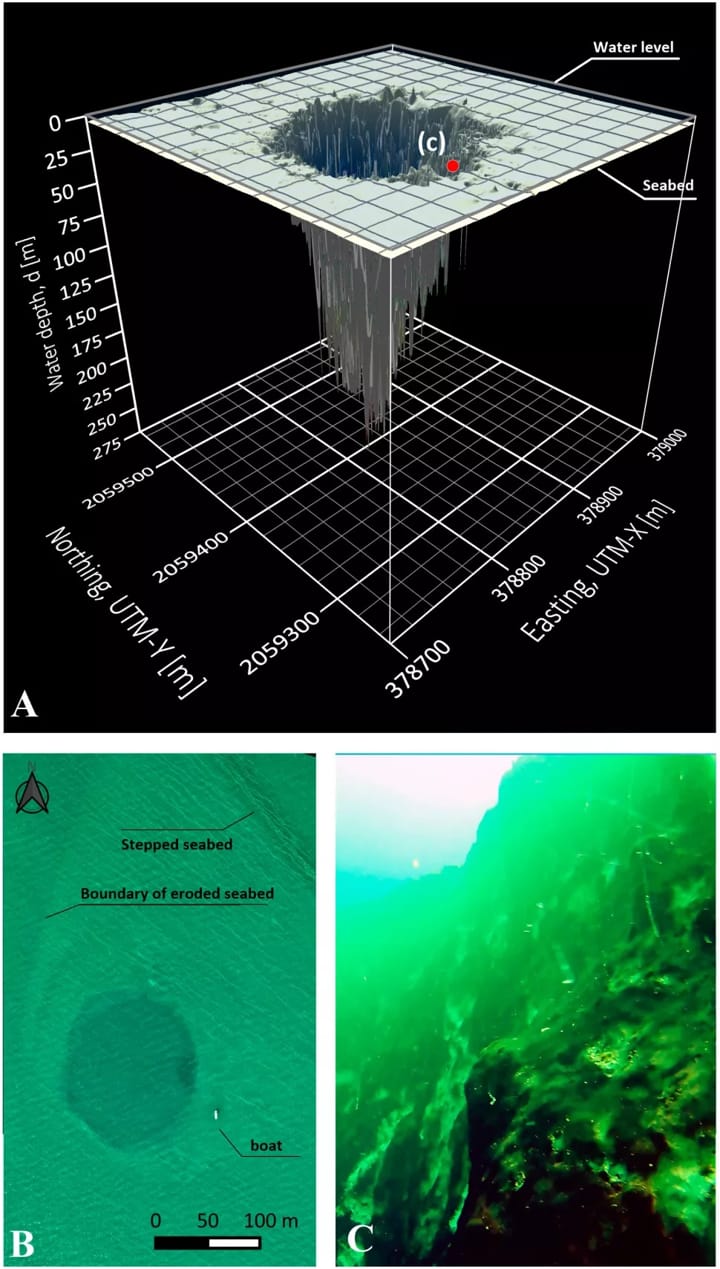 3D map showing the second deepest known blue hole in the world. Credit: Alcérreca-Huerta et al/Frontiers in Marine Science.
Taam ja' has an almost circular shape on the surface, which the size is equivalent to two professional football fields. In terms of depth, it is second only to that found in Sansha YongleChina, which has a depth of 300 meters (984 feet).
How are blue holes formed?
Blue holes are coastal karst formations which develop gradually over centuries and millennia, due to the frequent movement of sea water in and out of soils made up of limestone, which abounds in the Yucatan Peninsula and its surroundings.
There are two theories about the formation of blue holes like that. The first considers that they were formed during the last ice age, when the sea level was more than 100 meters (330 feet) lower than it is today. They would have started life as a limestone cave, but when the sea water rose it flooded and the roof collapsed to form a sea cave. A second theory holds that they were created after the impact of a meteorite known as the Chicxulub Crater in the Yucatan Peninsula.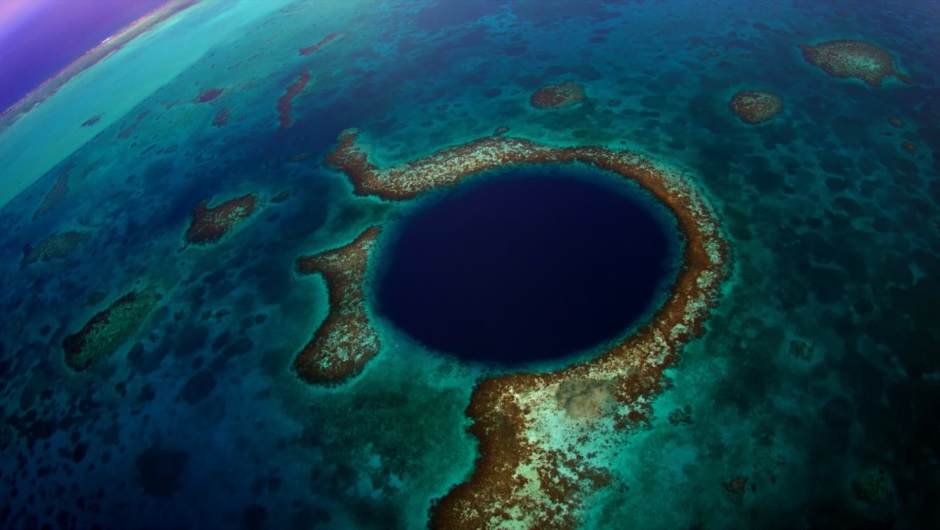 Blue hole.
Scientists have even discovered fossils of prehistoric creatures, like turtles and crocodiles, embedded in similar blue holes. They are also known to be habitats for living creatures including corals, sea turtles and sharks and a large number of microbial life only.
You might also be interested in: They find evidence in Mexico of a civilization 8 thousand years older than the Maya.
For researchers, Taam ja' could offer insight into how life has evolved over the millennia in the marine world. The research was published in the scientific journal Marine Science Frontiers.
The references: National Geography / Living Sciences.
A publication of Science of mystery. All rights reserved. – Redistribution and redistribution of this content without prior permission is expressly prohibited. Site protected by Safe Creative.
Thanks for reading us. We invite you to follow us on our Facebook, to be aware of all the news that we publish daily. You can also join our community at Telegram. We are waiting for you!