A team of researchers has discovered the fossil remains of a previously unknown creature, which lived about 240 million years ago, in a limestone quarry near the town of Eschenau, Germany.
The newly discovered species, named Rutiotomodon tytthosis a trilophosaurus, a group of lizard-like reptiles that roamed the Earth in the Triassic period, when dinosaurs first appeared. the two kinds of animals share a common ancestor and belong to a much larger group known as archosauromorphs.
The discovery of Rutiotomodon tytthos was featured in the journal Royal Society Open Science. This recent discovery has allowed expand the dates between which these animals would have existedbecause trilophosaurid fossils found in the southwestern United States and Britain only date to the Upper Triassic, between 237 and 201 million years ago.
German scientists determined that it was a whole new creature by comparing the teeth to those of known trilophosaurs, which were different from those of their geologically younger relatives in the British South West and the American South West.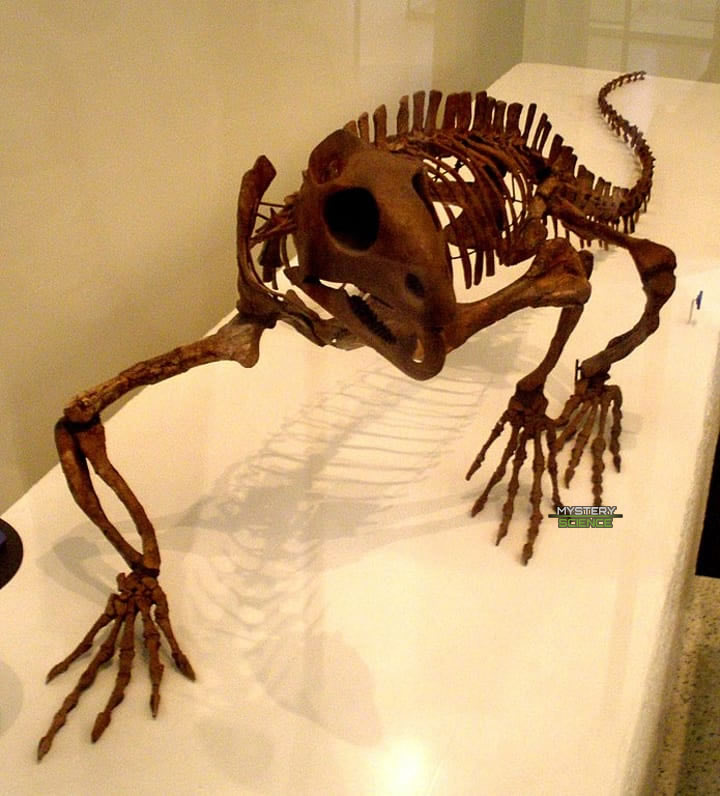 Skeleton of a Trilophosaurus. Credit: Wikimedia Commons.
You might also be interested in: They find titanosaur nests with 265 fossilized eggs.
Rutiotomodon tytthos represents not only a new species, but also a new genus of Trilophosaurus, with completely different feeding habits from other animals in the group.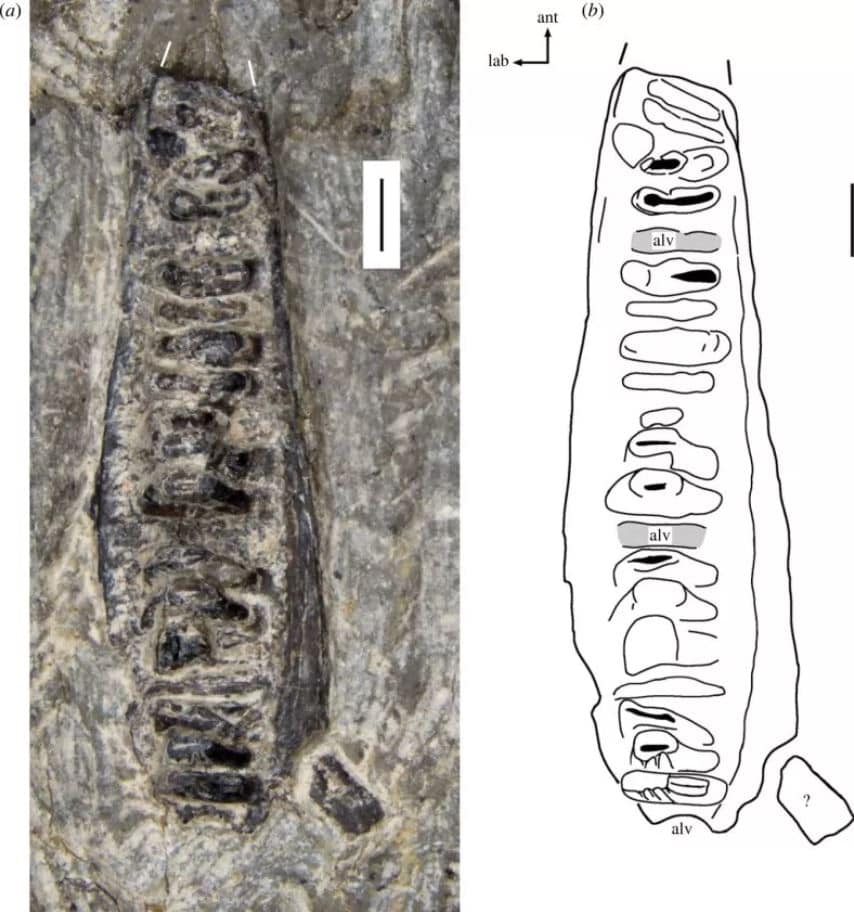 Upper jaw bone of Rutiotomodon tytthos. Based on the analysis performed on this fossil, the researchers were able to describe a new species. Credit: Sues et al. / Royal Society for Open Science
Appearance of Rutiotomodon tytthos
As for their appearance, the researchers estimate that they were about 30 centimeters long.
The new species was similar to modern lizards, and its habits were probably omnivorous, as determined by the size of the jaws that were discovered. Its muzzle had a small beak, while the jaws contained stacked teeth with large crowns. Add to that new creature discovered, Eschenau Quarry it also contains fossils of many other animals. The site was once a lake and even today retains traces of aquatic and terrestrial species that lived near the shore.
References: Newsweek.
A publication of Science of mystery. All rights reserved. – Redistribution and redistribution of this content without prior permission is expressly prohibited. Site protected by Safe Creative.
Thanks for reading us. We invite you to follow us on our Facebook, to be aware of all the news that we publish daily. You can also join our community at Telegram. We are waiting for you!