A new study has found that Native American communities rode, cared for and lived alongside horses nearly a century earlier than European records postulated.
Research suggests that horses may have populated North America during the first half of the 17th century, several decades before the arrival of the Spanish.
A team of researchers from 15 countries and several Native American groups, including the Lakota, Comanche and Pawnee nations, led by Professor william taylorassistant professor at the University of Colorado, examined some two dozen animal remains found at sites ranging from New Mexico to Kansas and Idaho.
In ancient times, horses populated the American continent, but they became extinct about 11 thousand years ago for unknown reasons.
"As soon as they arrived in America, the Spaniards reintroduced them and these animals repopulated the continent, whether wild or domesticated, the native tribes incorporated them into their societies," the study says. The investigation
Experts turned to zooarchaeology, radiocarbon dating, DNA sequencing and other tools to uncover how and when the horses arrived to these regions.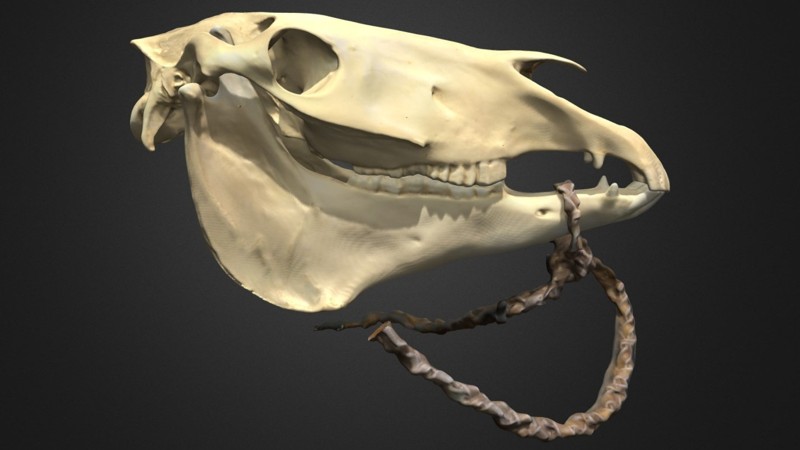 3D replica horse skull model of rawhide rope bridle worn by Plains riders. Credit: William T. Taylor.
The study also examined a fusion of tribal oral histories with academic archeology and suggests that rather than being passed down by European settlers, knowledge of horses has its own deep roots among Indigenous peoples.
According to the team's calculations, the indigenous communities probably rode and bred horses as far north as Idaho and Wyoming, at least a century before European accounts suggest horses accompanied them.
However, European historical records from the colonial period tend to favor a more recent origin story for horses in the West.
Many scholars have suggested that Native American communities only began caring for horses after the Pueblo Revolution of 1680. During this event, the Pueblo people of present-day New Mexico temporarily overthrew Spanish rule, freeing the equines.
The research team performed radiocarbon and genetic testing on dozens of previously unstudied horse skeletons in museums and in the hands of tribal nations.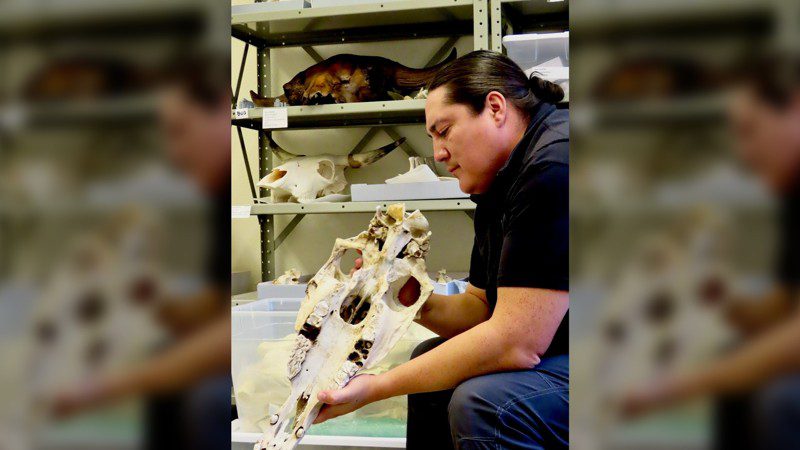 Lakota archaeologist Chance Ward examines horse reference collections inside the Archaeozoology Laboratory at the University of Colorado Boulder's Museum of Natural History. Credit: Samantha Eads.
They found dozens of examples of horses in these communities that had been ridden, fed by humans, and even received veterinary care long before European records recorded it.
Very different from the traditional story
It's a "total contradiction to the conventional narrative," Taylor said. Whereas conventional scholarly histories of nature and origins are overwhelmingly based on the accounts of Europeans, and largely those written long after these cultures were colonized.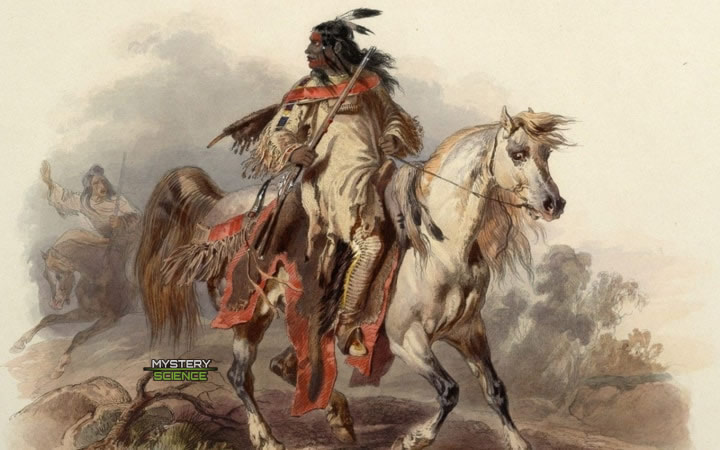 Yvette Running Horse Collinco-author of the study and evolutionary geneticist at the Center for Anthropobiology and Genomics of Toulouse in France and member of the Oglala Lakota NationHe said the findings show that the oral traditions of indigenous peoples, which have often been overlooked by outside historians, have unique value for understanding the past.
horse genetics
The study also showed that over time the genetics of horses in North America went from being mainly of Spanish descent to a mixture of British and Spanishreflecting the rise of different empires.
You might also be interested in: They identify the first hybrid animals created 4,500 years ago in Mesopotamia.
"The Spaniards brought horses to Mexico in 1519. Indigenous peoples then took over, quickly transporting the offspring of these new equines north along trade routes. As a result, a new study reveals that many Native American populations of the Great Plains and Rocky Mountains had incorporated horses into their way of life by the early 17th century, decades before they encountered Europeans.
As of now, it's still unclear how these types of animals first reached this part of the continent, but the researchers say it's likely Europeans weren't involved in their initial transport. They also ensure that the results coincide with a wide range of Indigenous oral histories.
The research results have been published in the journal Science.
The references: AP/LiveScience.
A publication of Science of mystery. All rights reserved. – Redistribution and redistribution of this content without prior permission is expressly prohibited. Site protected by Safe Creative.
Thanks for reading us. We invite you to follow us on our Facebook, to be aware of all the news that we publish daily. You can also join our community at Telegram. We are waiting for you!