Cheetahs were officially declared extinct in India over 70 years ago. However, the birth of four cheetahs in this country has now been announced.
Bhupender YadavIndia's Minister of Environment, tweeted a photo and video of the puppies, calling it a "momentous event". The four cubs were born to one of the females who arrived from Namibia last September, at the wildlife reserve of Kuno National Park.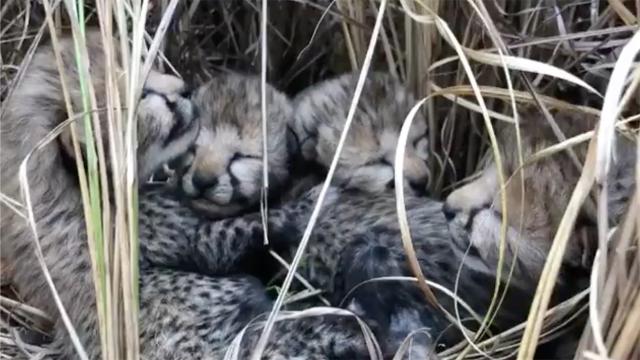 The four recently born baby cheetahs in India.
The country has been trying to reintroduce feline species for decades. Last year he brought eight cheetahs from Namibia and another 12 cheetahs were brought from South Africa last month.
It is part of a government plan known as "Project Cheetah" which seeks to relocate 50 of the big cats to India, over the next five years.
Cheetahs, once found in large numbers in Africa and Asia, are globally threatened with extinction, with an estimated population of fewer than 8,000 individuals in the wild, down 50% in the past four last decades. In India, local extinction was officially declared in 1952. after years of intense hunting and habitat loss.
"Cheetah Project"
The plan is to move batches of cheetahs from southern Africa to India until the country has a cheetah population of around 40. The first batch arrived on a Boeing 747 from Namibia and was taken to his new home in Madhya State, Pradesh, central India.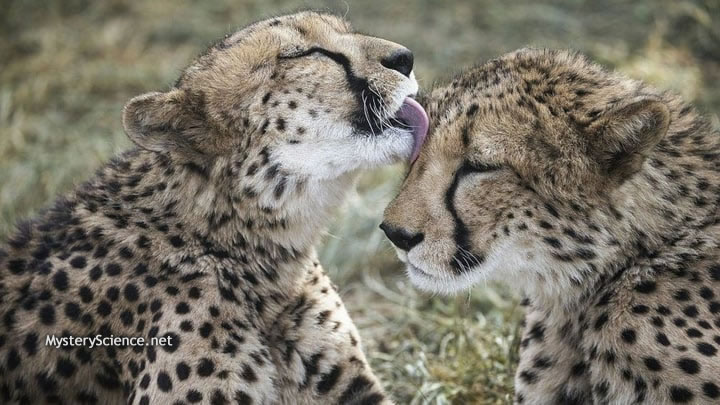 Illustrative image.
The group that arrived from Namibia in September consisted of three adult male and five female cheetahs, including the parents of the cubs, called Sasha and Siyayaaccording to a press release from the Cheetah Conservation Fund (CCF) of Namibia.
The animals were moved from the quarantine enclosure to the acclimatization areas in November last year and then released back into the park. In February, a dozen more cheetahs, seven males and five females, were brought from South Africa, which has signed an agreement with India to introduce dozens of cheetahs to the country over the next decade.
You might also be interested in: They plan to "revive" the extinct woolly mammoth within 4 years.
Considered less dangerous than tigers and relatively easy to tame, cheetahs were also frequently used by Indian nobility for sport hunting. The last cheetah died in the Koriya district of present-day Chhattisgarh in 1947.
According to the WWF, there are fewer than 7,000 cheetahs left in the wild worldwide.
A publication of Science of mystery. All rights reserved. – Redistribution and redistribution of this content without prior permission is expressly prohibited. Site protected by Safe Creative.
Thanks for reading us. We invite you to follow us on our Facebook, to be aware of all the news that we publish daily. You can also join our community at Telegram. We are waiting for you!