Although it sounds like the script of a horror movie, it's something that actually happened. Scientists in the Middle Ages tried to create human beings out of sperm, blood, and an animal uterus. Can you create it? They wanted to be some kind of god, creating new life, just like the mad scientist who created Frankenstein by doing some forbidden science.
Have you ever heard of the homunculus? Well, this word is mentioned in several texts on alchemy in the sixteenth century. However, it is possible that this concept is much older. A homunculus is an artificially created creature using human semen and other fluids..
Scientists in the Middle Ages were aware of such a practice and they devised an unimaginable plan to create a human using blood, sperm and an animal's uterus. They took into account the Aristotelian belief that the sperm is superior to the egg in terms of procreation.
the homunculus
The homunculus is a small humanoid creature created using advanced alchemical methods..
Body fluids and a heating device are usually used for the process of procreation.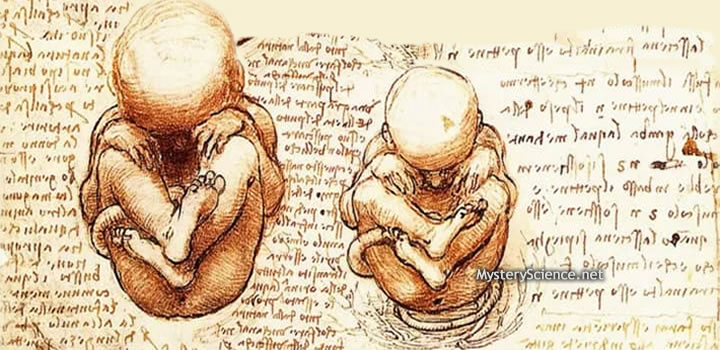 The earliest known account of the homunculus is found in an Arabic work whose date of creation is unknown and titled "Cow Book"apparently written by himself Plato.
According to this book, for create a homunculus successfully the following ingredients are needed:
Human sperm.
A cow or a sheep.
Animal blood.
By having the previous ingredients, the artificial insemination continues. This consists of coating the genitals of the inseminated animal with the blood of another animal, moreover, it is important to feed it with said blood.
The fertilized animal would give birth to a shapeless massthen the substance is ground into a powder based on crushed sunstone composed of the following elements:
Sulfur.
Magnet.
Tutia verde (an iron sulphate).
White willow sap.
When the mass begins to grow human hair, it is necessary to transfer it to a glass or lead container for 72 hours. SO, the homunculus must be nourished with the blood of its mother for seven days. Ways to create a homunculus according to Philip von Hohenheim
The 16th century alchemist, Philip of Hohenheimknown as Paracelsus, made a different recipe for creating a homunculus in his book titled Natura Rerum. The recipe suggests using a horse instead of a cow or sheep, but a man's sperm is left in the animal's belly to rot for forty days.
Scientists of that time wanted to create a homunculus with fantastic powers, however, Paracelsus said that the little man should receive special education and care until further growth. According to the alchemist, creating a homunculus is one of the greatest secrets granted by the creator to mortals.
The rejection of the creation of human beings in an "artificial" way
Although the idea of Paracelsus Homunculus He had several followers, many intellectuals questioned the power of human beings to artificially create life. For example, Werner Rolfink's Chimia in Artis Formam Redacta Sex Libris Comprehensa (1661) condemned alchemist beliefs about the homunculus.
For many, creating life from death was outrageous, fraudulent and an insult to religious beliefs based on Christianity.
an endless search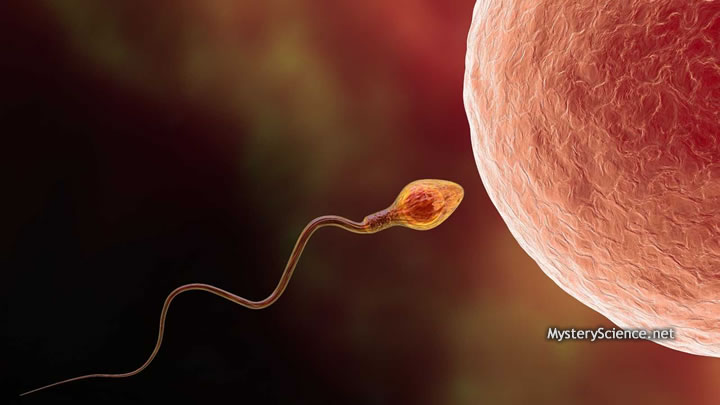 Proponents of the egg and sperm believed in the existence of the homunculus. Only the place of creation was different: in the womb itself or in the sperm. However, Leeuwenhoek claimed that the little man or homunculus was in the semen and not in the egg. His claims were so accurate that he claimed to prove it through better microscopes, which made it easy to see people in cum heads.
You might also be interested in: The legendary Viking sword made with technology that only existed 800 years later.
Because of this, he would sit for hours looking through his microscope at a semen sample looking for tiny human beings. Such action was shared by other scientists, causing everyone to look through their microscopes for signs of homunculi in semen.
Thus, the most recognized scientists began to debate the existence of homunculi and how they were created. However, advances in science have ruled out the possibility of creating human beings with sperm, blood and an animal uterus.
A publication of Science of mystery. All rights reserved. – Redistribution and redistribution of this content without prior permission is expressly prohibited. Site protected by Safe Creative.
Thanks for reading us. We invite you to follow us on our Facebook, to be aware of all the news that we publish daily. You can also join our community at Telegram. We are waiting for you!