An international team of scientists has revealed the discovery of unique stone toolswith an age of 2.9 million years old. This raises intriguing questions about who first made stone tools.
The tools were discovered on a site of Nyayanga, Kenyaas well as two molars belonging to the species 'Paranthropus'who is not an ancestor of modern man.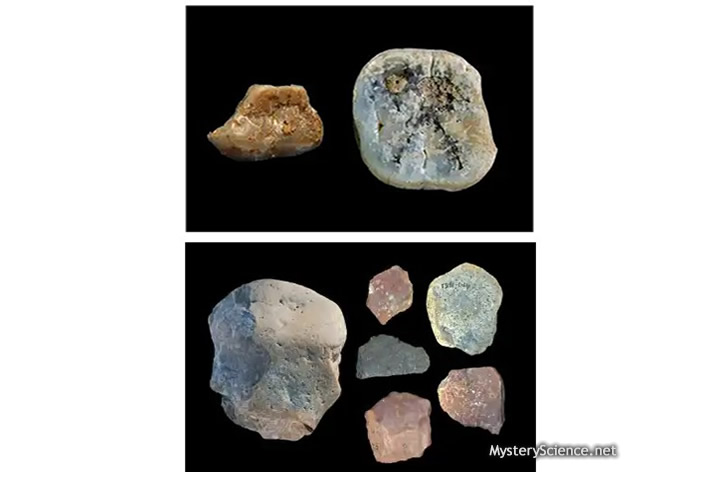 Above: Discovery of two molars of Paranthropus, a hominid not directly related to humans. Bottom: Boulder left: source material for Oldowan artifacts. Hominids hammered sharp shavings from the rocky core to use as tools. Credit: SE Bailey, Homa Peninsula Paleoanthropology Project.
According to scientists, a close evolutionary relative of early humans used these unique stone toolsboth for dismembering large animals and for crushing plant products, creating a new mystery about who made mankind's first tools.
A fascinating riddle about our ancestors
The fact that the tools are linked to 'Paranthropus' has prompted scientists to rethink the abilities of these enigmatic hominids to find out which species was the first to make them and to plan their use, given that members of the species were considered 'Homo' – the genus to which humans belong – were the first to use this type of "technology".
This finding supports theories that hominids not belonging to our genus Homo they also used stone tools, and they did it long before!
Additionally, they push back the earliest date of Oldowan technology (named after the important Olduvai Gorge site in Tanzania) by hundreds of thousands of years. This is a tool-making tradition in East Africa that dates back to the early Paleolithic period, around 2.6 million years ago.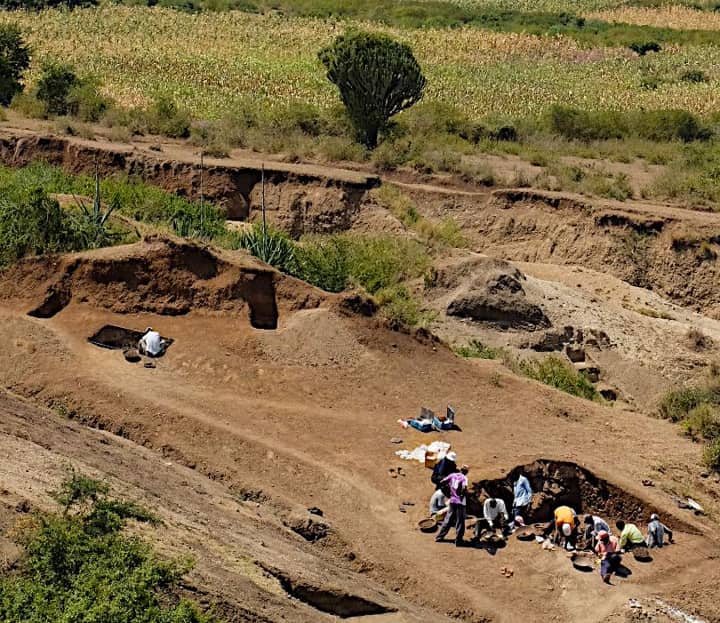 More than 300 stone tools have been unearthed at the Nyayanga site. Credit: Credit: JS Oliver/Homa Penisula Paleoanthropology Project.
Experts believe that the manufacture of tools in the Oldowan era marked a milestone in history, enabling efficient food processing. These advanced tools (for the time) gave rise to the beginning of cultural development and continued to be a turning point in the timeline of the emergence of human intelligence.
The style of the ancient toolsIt's very simple, they were made with one or a few shards detached from another stone. But, the innovation of this technology was a milestone in the history of ancient hominids.
"With these tools, you can grind better than an elephant's canine and cut better than a lion's canine. The Oldowan technology was like suddenly growing a new set of teeth outside your body and opened up a whole new variety of food in the African savannah for our ancestors." said Rick Pottslead author of the study.
On the other hand, the newly discovered tools were found almost 1,300 kilometers from where the most primitive systematically made stone tools in the world were found. old style.
"It shows that the toolkit was distributed more widely at an earlier date than people thought." explain thomas featherprofessor of anthropology at Queen's College and one of the authors of the research. What were these primitive tools used for?
In all, they found 330 artifacts where there were at least three different types of stone tools (hammers, pits and splinters). Among the tools, 1,776 fossilized animal bones were discovered, such as hippos and cattle, which showed signs of slaughter.
By analyzing the wear and tear of stone tools and animal bones found at the excavation site, the researchers concluded that these tools were used by early human ancestors to process a wide range of materials and foods, including plants, meat and bone marrow.
This new discovery stands out not only for the find itself, but also for its great historical significance.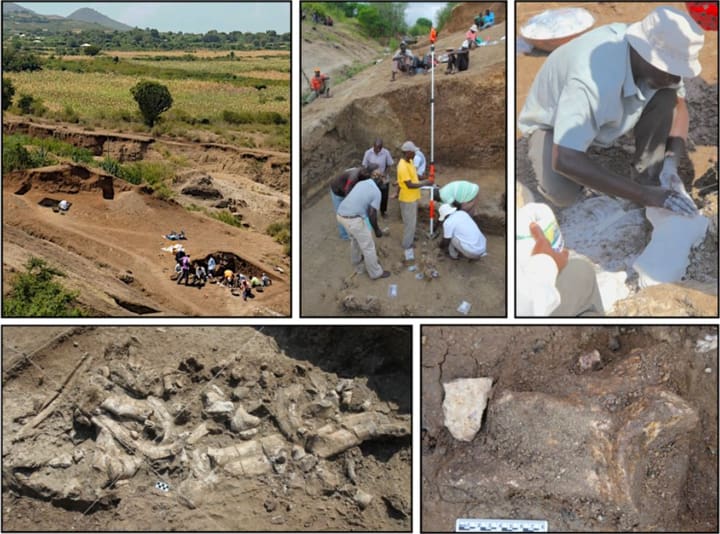 The discovery of tools almost 3 million years old opens up a historical mystery. Courtesy of: qc.cuny.edu
The research was led by a team of experts from the Smithsonian's National Museum of Natural History and CUNY Queens College, as well as the National Museums of Kenya, Liverpool John Moores University and the Cleveland Museum of Natural History.
The study was published in the journal Science.
A publication of Science of mystery. All rights reserved. – Redistribution and redistribution of this content without prior permission is expressly prohibited. Site protected by Safe Creative.
Thanks for reading us. We invite you to follow us on our Facebook, to be aware of all the news that we publish daily. You can also join our community at Telegram. We are waiting for you!