Archaeologists working in the Egyptian region of Saqqara have discovered a 16 meter long papyrus roll. This is the first discovery of its kind in a century.
Saqqara is a sprawling necropolis in Egypt's ancient capital, Memphis, a UNESCO World Heritage Site home to more than a dozen pyramids, animal burial sites and ancient Coptic Christian monasteries.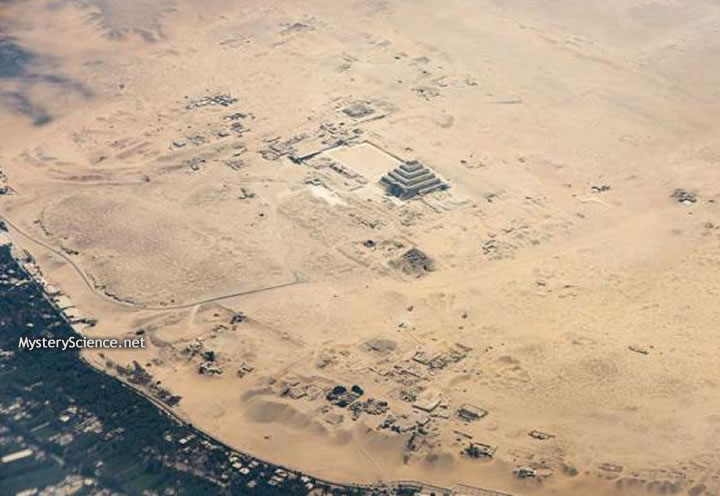 Aerial view of the Saqqara necropolis near Cairo.
An ancient papyrus contains texts from the Book of the Dead
Mostafa Waziri, Secretary General of the Supreme Council of Antiquities, Indian that the papyrus, which is in perfect condition and fully translated, contains texts from the pharaonic era "Book of the Dead"dated to the year 50 ac
Let us remember that the "Book of the Dead" is an ancient Egyptian funerary text that contains a series of hymns, magic spells and spells intended to help the deceased overcome the judgment of the soul and accompany them on their journey to the afterlife.
Waziri also explained that the papyrus was restored in the laboratory of the Egyptian Tahrir Museum in Cairo and was called the "Waziri Papyrus".
"This papyrus is the first to be discovered by an Egyptian and bears the name of an Egyptian."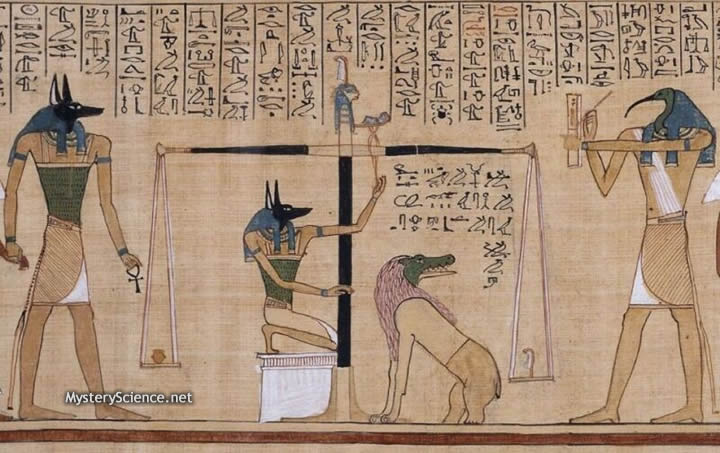 Sample from an Egyptian Book of the Dead, illustrating the "weighing of the heart". Public domain.
The find will soon be on display at great egyptian museumlocated at giza. This claims to be the largest archaeological museum in the world and will house over 100,000 ancient Egyptian artifacts, many of which come from the tomb of Tutankhamun.
A publication of Science of mystery. All rights reserved. – Redistribution and redistribution of this content without prior permission is expressly prohibited. Site protected by Safe Creative.
Thanks for reading us. We invite you to follow us on our Facebook, to be aware of all the news that we publish daily. You can also join our community at Telegram. We are waiting for you!