Recently, a group of researchers made a discovery inside a meteorite. These Fragments From Outer Space Could Help Us understand how the solar system is made up and even the universe. Moreover, they are enigmatic and striking objects that are constantly studied by scientists.
An impressive discovery
An international team of researchers has made an unexpected discovery while studying diamonds that formed 50,000 years ago. These diamond crystalline structures were the product of the strong impact caused by the fall of an asteroid on Earth.
They found unique and extraordinary properties inside the meteorite, in the crystals there were a strange tiny structure that has never been seen before.
What was observed under the microscope were figures intertwined with shapes of diamonds and graphite, for the researchers this was a very important discovery.
Meteorite discovered in Arizona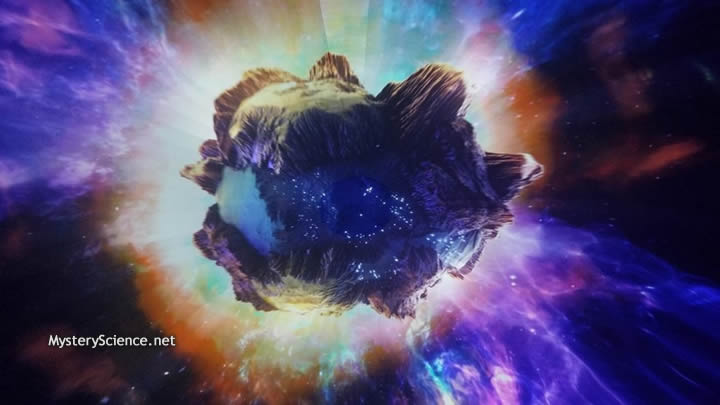 Illustrative image.
According to studies, the meteorite collided with Earth 50,000 years ago, but was first found in the Arizona desert in 1891. He is known as Canyon Diablo That is "Devil's Canyon"scientists had to use advanced investigative techniques to be able to analyze what was inside.
The diamonds inside the meteorite are not what people are usually familiar with, they form underground where there are temperatures of 2,000 degrees Fahrenheit. These are called "lonsdaleite"in honor of the first professor at University College London named Dame Kathleen Lonsdale, moreover, she was a British crystallographer.
Scientists create a replica of Lonsdaleite
After many trials and studiesthe scientists They managed to recreate the Devil's Canyon diamond in a laboratory. Using compressed air and gunpowder, they propelled graphite discs with these two materials at a speed of 24,100 km/h.
Eventually, the discs hit the wall and, as a result, a replica of this mineral has been obtained. However, the original diamond can only form when meteorites collide with Earth at extremely high speeds. What is special about the properties of the original diamond?
The most surprising thing about the discovery is that the properties that were inside the meteorite could be used to develop a new type of electronics. They are also capable of producing super fast charges which would be useful for various purposes.
The structure of lonsdaleite is studied
Intrigued by what the diamond they had found in the meteorite could hide, the researchers began to carry out other investigations. Looking through the microscope, they were even more surprised, because they did not find the hexagonal structures they used to see.
They saw that instead of the common type of structures there were growths of a different material, it was a derivative of carbon called "graphene". This component was intertwined with the diamond, so the growth known as "diafitas" began to occur.
Each component is analyzed.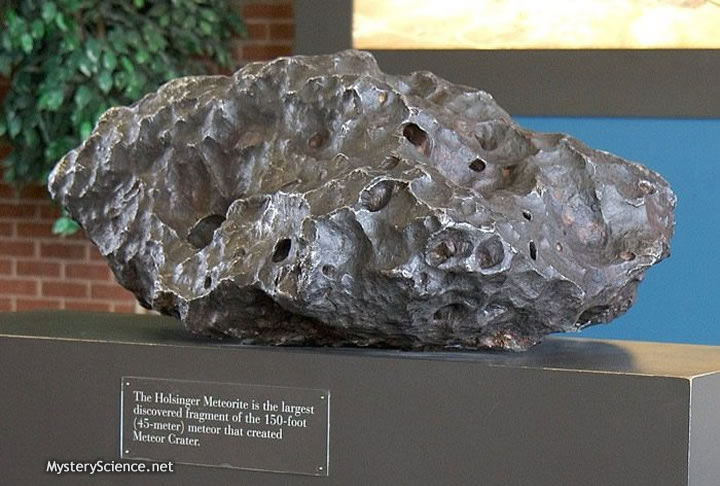 The so-called "Holsinger Meteorite" is the largest fragment collected to date from the Devil's Canyon meteorite. Credit: Wikimedia Commons.
A stacking fault was also discovered inside the meteorite, it is a defect that disrupts the normal sequence of layers. This means that the lonsdaleite found is not common, it is composed of a series of nanostructured diamonds and diaphytes.
You may also be interested: Tutankhamun's dagger was forged with alien iron from a meteorite.
They also realized that the diaphytic structure had produced a spectroscopic property hitherto unexplained. Scientists have mentioned that these elements were created when did the meteorite crash on earth.
Where can lonsdaleite be found?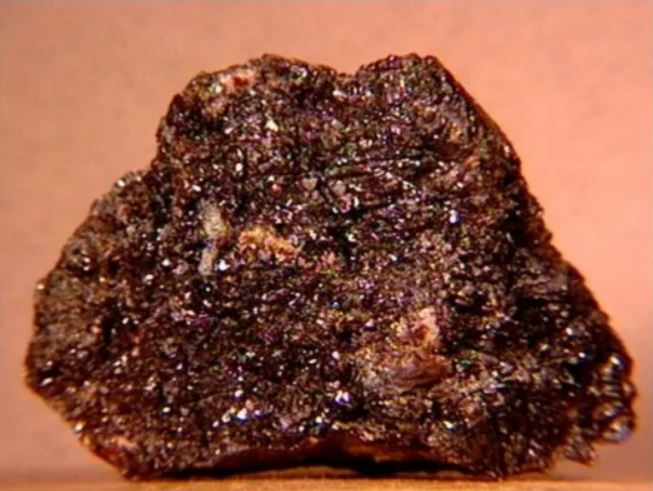 Lonsdaleite.
After scientists discovered the growth of diaphytes in lonsdaleite, they explained that it was possible to find this component in various carbonaceous materials. This means that at some point it might be available to use as a resource.
What was the significance of this discovery?
All the elements and growths found inside the meteorite are still under investigation. However, scientists have mentioned that this material can have different potential applicationsI mean, that would be very helpful. Because it is a very light compound, but at the same time very resistant.
Following this discovery, researchers have managed to understand how they form and develop them in their laboratories. Maybe at some point in the future they can be used to make medicine, fast technology. Or even small electronic devices that are used to navigate at high speed.
The research was published in the journal Proceedings of the National Academy of Sciences.
References: Live Science.
A post of Science of mystery. All rights reserved. – Redistribution and rebroadcasting of this content without prior permission is expressly prohibited. Site protected by Safe Creative.
Thanks for reading us. We invite you to follow us on our Facebook, to be aware of all the news that we publish daily. You can also join our community at Telegram. We are waiting for you!