It is no secret that many ancient civilizations, developed advanced intelligence or more for his time. We have been able to verify this through various archaeological discoveries, both in the constructions and in the implementation of certain instruments.
Many of these ancient buildings are the product of engineering with construction techniques so advanced that it is still difficult today to understand how they were built. This approach leads us to keep in mind an ancient Indian legend which tells how some robots guarded the relics of Buddha.
It's a compelling story, like something out of a science fiction book. But It has interesting nuances. which highlight the participation and connection of various historical figures, from ancient Greece and India. Although it seems somewhat extravagant, this particular legend has a solid basis.
Buddha relics guarded by robots
The ancient Indian legend that mentions robots taking care of the relics of Buddha, takes place in the period which was ruled by the Áyata Shatru kings Yes Ashoka. Between the two monarchs, there is a timeline that spans around 200 years, the period when these events occur.
King Áyata Shatru or Ajatashatru, held power from 492 BC to 460 BC and, according to historians, he was a contemporary of the great Buddha. This monarch is recognized for developing new weapons of war.
For example, powerful catapults and refurbished war tanks containing rotating metal blades. After the death of Buddha, to King Ayata Shatru responsible for guarding and defending all your valuables, including your remains.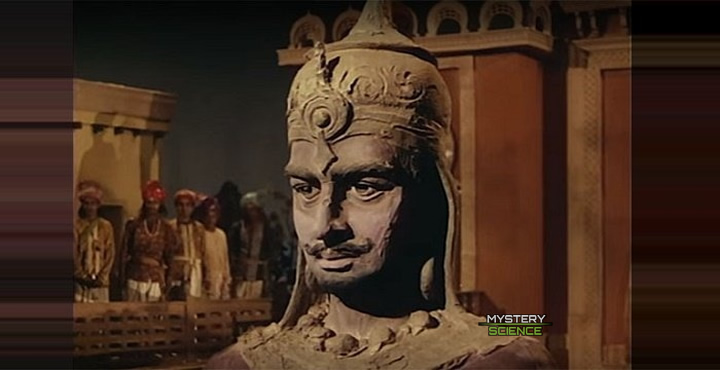 King Ayata Shatru.
In accordance with this request, the ruler moved all the relics to northeast India. He buried them in a secret underground chamber, located in Pataliputra, the present city of Patna. To fulfill your mission Ayata Shatru he used extraordinary guardians, incredible robots. A version that tells the origin of robots
According to some very old translations of Sanskrit texts, recognized only by Chinese oral traditions, there are a version that points to the origin of the robots that guarded Buddha's relics.
This story tells the story of some automaton makers (Yantakara), who inhabited the western region of Rome, they were people who mastered the Greek language (Yavanas). It was they who mastered the technology of making robots and kept it secret for many years.
The authorities of the Empire had prohibited the manufacturers of these autonomous machines, leave town or reveal the work they were doing. It could cost them their lives! But, it was impossible to hide the presence of robots forever, so rumors of their existence spread as far as India.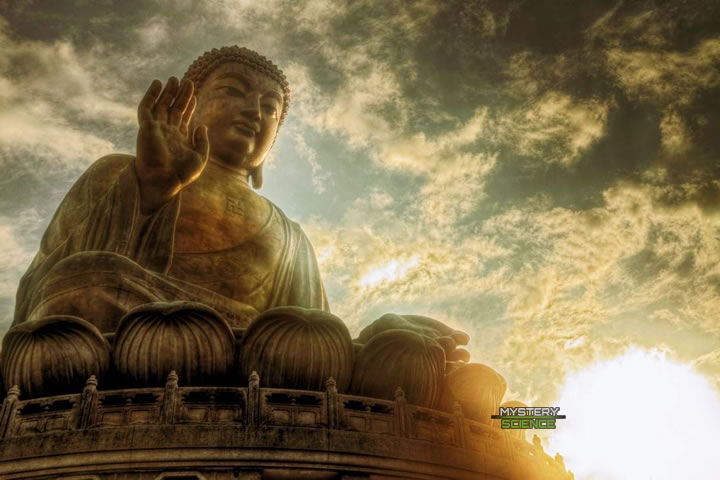 Buddha sculpture.
A young craftsman learns the art of making robots!
An interesting part of this ancient Indian legend is that which tells how a young craftsman Pataliputra, traveled west to learn the art of robot-making. The story states that he married a daughter of the master who made the fabulous robots and that's why he learned how to make them.
Only the young man had his own plans to bring robotic technology to his country. One day, driven by this desire, he stole plans and as he could he fled from this placebut it wouldn't go far. Shortly after, he was hit by automaton guardians, who seriously injured him.
Before he died he had the courage to open one of her thighs and keep the stolen plans under her skin. Right after stitching up his meat, he says his last words to his son, asking him to ensure that his body reaches India.
Automaton soldiers in India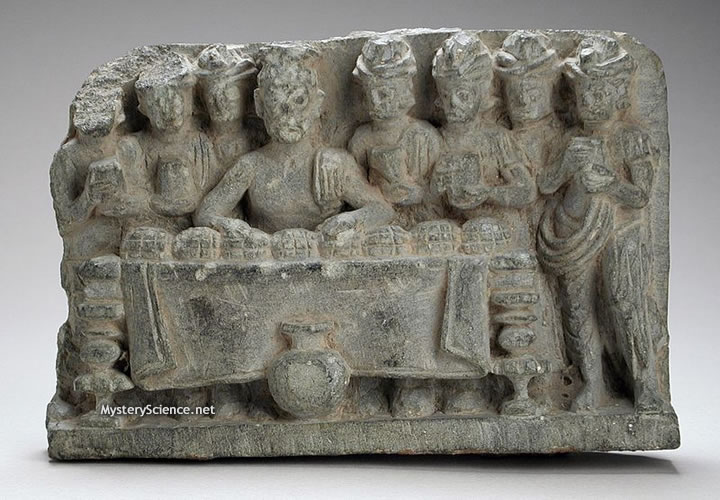 Sculpture representing the distribution of the relics of the Buddha. Credit: Wikimedia Commons/Los Angeles Museum of Art.
Back in his country, the son of this young craftsman recovers the drawings on his father's body and follows his instructions to the letter. It was like that build multiple robot guardianswhich he put at the disposal of King Áyata Shatru, so that they would keep the relics of the Buddha.
You might also be interested in: Stories of robots told in ancient times.
After the death of Áyata Shatru -two centuries later- ascended the throne Ashoka rule the mighty empire Maurya between the years 273 and 232 BC. Driven by an interest in finding the hidden relics of Buddha, he searched tirelessly throughout the kingdom, until he found the secret underground chamber.
The surprise would be great for King Ashoka when, entering the secret compartment, he ran into the robots guarding the relics of Buddha. The story ends by highlighting a fierce and fierce fight between the automata and the monarch, who ultimately wins the battle and controls the robot army.
This striking legend is a small piece of evidence that construction automaton concepts were prevalent in ancient times and also shows us the universal connection that has always existed between imagination and science.
References: The Conversation / India Divine.
A post of Science of mystery. All rights reserved. – Redistribution and rebroadcasting of this content without prior permission is expressly prohibited. Site protected by Safe Creative.
Thanks for reading us. We invite you to follow us on our Facebook, to be aware of all the news that we publish daily. You can also join our community at Telegram. We are waiting for you!