The incredible discovery of two pieces that had been separated for around 1,200 years and matched an ornate Viking sword, has enabled scientists at the University of Oslo, Norway, to piece together the artifact.
In 2021, an amateur treasure hunter in Norway made a small but important discovery. It was a small, useless piece of metal found on a farm on the west coast of Norway. The man gave it to an archaeological museum without knowing what it was.
Months later, another enthusiastic treasure hunter (who happened to be a friend of the first) came across another piece of metal and it was delivered to the same museum. When joining the pieces, the museum workers realized that the two fit together perfectly: it was a massive, ornate, intricate viking sword.
Now assembled after around 1,200 years, archaeologists celebrate the sword as a particularly unusual and beautiful example of viking metalwork.
Characteristics of the 1200 year old viking sword
The find excited archaeologists, who noted that "although the blade is missing, the hilt of the sword is richly decorated with intricate carvings and gold and silver detailing."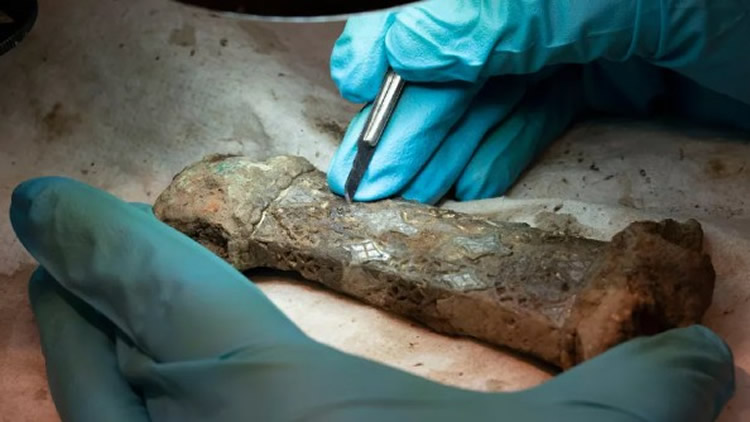 An investigator examines the remains of the sword. Credit: Lise Chantrier Aasen/Stavanger Museum.
Each end of the cross guard is shaped like an unidentified animal from the second half of the iron ageas well as geometric figures in silver dipped in a technique known as 'nielo', a mixture of metal which has been added as black bands on top of the silver".
The two ends of the guard cross represent an animal's head. Credit: Lise Chantrier Aasen/Stavanger Museum
Ann Zanette Glorstad, an archaeologist at the University of Oslo, says similar pieces have been found elsewhere in Europe, including a very similar sword that was unearthed in Scotland. For her, the reassembled Viking sword could be of interest to other experts across Europe and could also offer more details on the ancient viking immigration.
About about 3,000 Viking swords recovered in Norwayonly about twenty match the profile of the newly discovered weapon.
As researchers report, swords from this era sometimes had their owners' names inscribed on the blade, but since the blade for this weapon was lost, they will have to rely on other clues to deduce the identity of the sword. his owner. A piece that could belong to royalty
For now, much of the sword's origin remains a mystery, although there are a few clues. A highly decorated large sword from a relatively distant country would have been difficult to find without a fairly high social status, so it is obvious that the owner was someone of importance.
You might also be interested in: The legendary Viking sword made with technology that only existed 800 years later.
Another such clue, for example, is that the area was once home to Viking royalty. In 1883, the grave of a wealthy viking queen not far from where the sword was discovered. It is Gaussian queenwhich has been found with treasures from as far away as Ireland.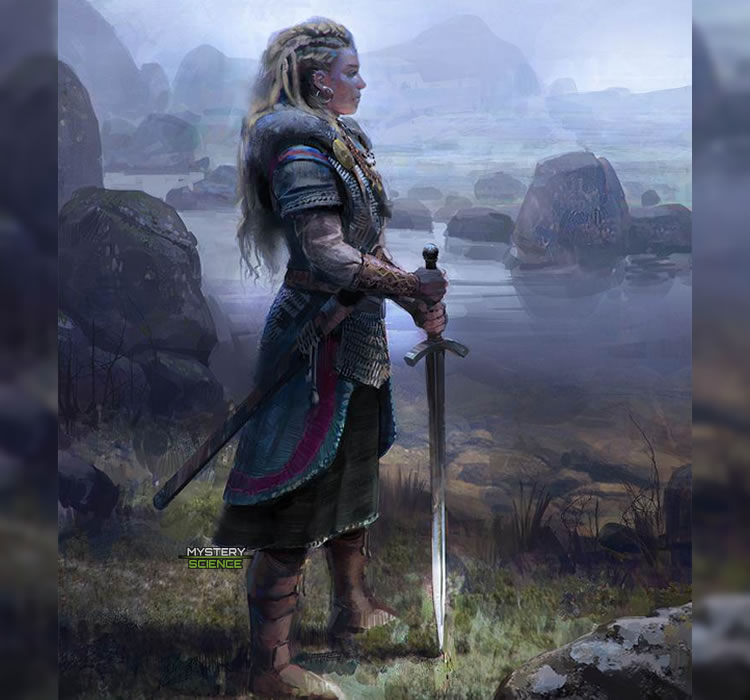 Reference picture.
It was a very decorative and impressive sword, and it had to belong to someone who could afford it, as well as someone who wanted to demonstrate their social status," Glørstad said.
Glørstad also explained that the sword may have been forged in the Frankish Empire or in England around 800 AD However, it is also possible that it was forged by a talented norwegian blacksmith which is inspired by Frankish arms.
The sword is currently kept at the Stavanger Archeology Museum and will be displayed there once the restoration process is fully completed.
References: Live Science.
A post of Science of mystery. All rights reserved. – Redistribution and rebroadcasting of this content without prior permission is expressly prohibited. Site protected by Safe Creative.
Thanks for reading us. We invite you to follow us on our Facebook, to be aware of all the news that we publish daily. You can also join our community at Telegram. We are waiting for you!