One of the greatest enigmas that arises in the field of archeology is related to the Roman dodecahedron. Although nearly a hundred of them have been found in different parts of Europe, Its exact purpose is still unknown.
Around these small objects spinning countless theories trying to explain its function, but nothing concrete. So far, all approaches are only speculations that have been passed down through the centuries. It is always expected that someone can decipher the mystery surrounding it.
Characteristics of the Roman dodecahedron
According to the researchers, The Roman dodecahedron is available in a variety of sizes ranging from 4 to 11 centimeters. Likewise, it has been possible to determine that they correspond to a period between the 2nd or 3rd century AD. These mysterious objects have been found in Britain, Switzerland, Hungary, Germany, the Netherlands, France and Austria, among other places.
They are geometric in shape They are characterized by 12 flat faces and each of them has 5 sides., forming a pentagon. An interesting detail that attracts attention are some buttons that adorn its surface, in particular all the corners of the pentagons.
The the material used for its elaboration was bronze, however there are a few that were made of stone. Another peculiarity that the Roman dodecahedrons present is that they are hollow, in the different faces you can see tiny circular holes.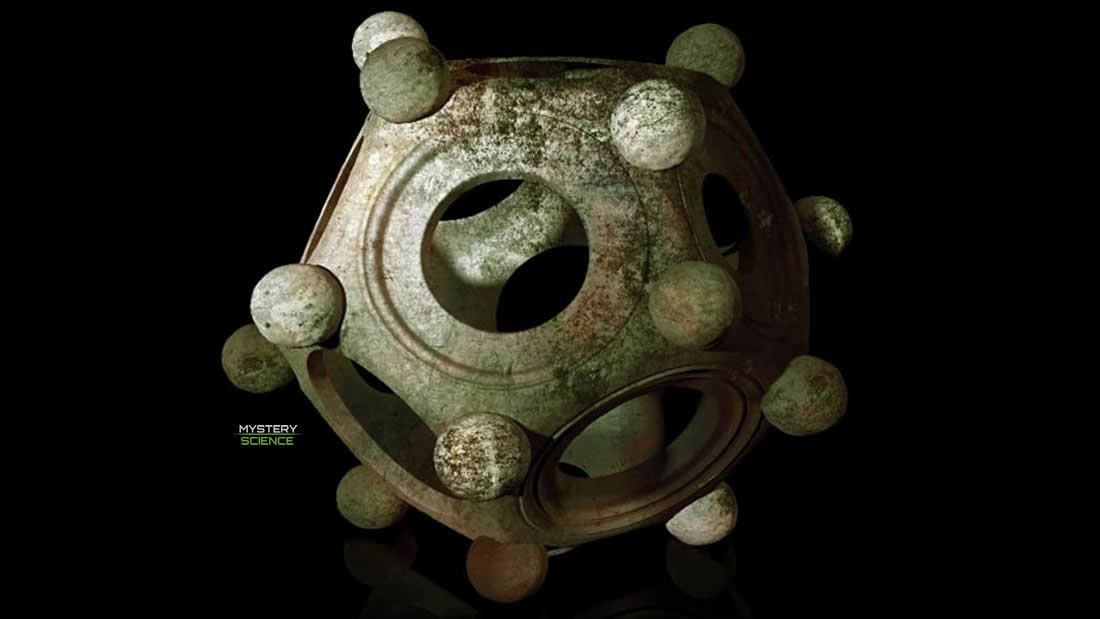 Roman dodecahedra date from the 2nd or 3rd century AD
Records kept by archaeologists indicate that these enigmatic objects were discovered just over two centuries ago. The first dodecahedron was found in 1739 by a historian in the English countryside. Since Many experts try to understand, both its origin and the function for which it was created. But they're not even close to achieving that, they're a total mystery.
Speculative theories!
There are two big questions that no one has been able to answer so far, what are they doing ? and how do they work? The time of its creation is also not precisely known as there is no document of any kind that indicates it. Perhaps this is why so many speculative theories are manipulated.
Plutarch, the famous Greek historian would have identified the dodecahedron as a vital instrument for the signs of the zodiac. The twelve sides represent the twelve animals in the zodiac circle, but even this theory is challenged when the argument is made for buttons as decoration.
Some of these hypotheses are worth mentioning, even if they are not accepted by researchers or by reports from other experts. Approaches to its use, the most popular and accepted by general opinion are as follows.
A device to measure
One of the conjectures – related to the implementation of the Roman dodecahedron – is that used to calculate the trajectory of projectiles on the battlefield. But this is only a hypothesis because unfortunately, in the accounts of Roman history this mysterious object does not appear. Although the Empire conducted many crusades to expand its territories.
A tool for knitting gloves?
A video from YouTube mentions the Roman dodecahedron, they refer to it as a tool for making gloves. If true, it would make sense for it to have different sizes, as well as the holes it has on all of its faces. This idea was well received, especially after watching the video. astronomical instrument
Other people mention that served as an astronomy instrument, to establish precisely what was the best time of winter to sow grain. The problem with accepting this proposition is that the Roman dodecahedron is not standard, but has a wide variety of sizes.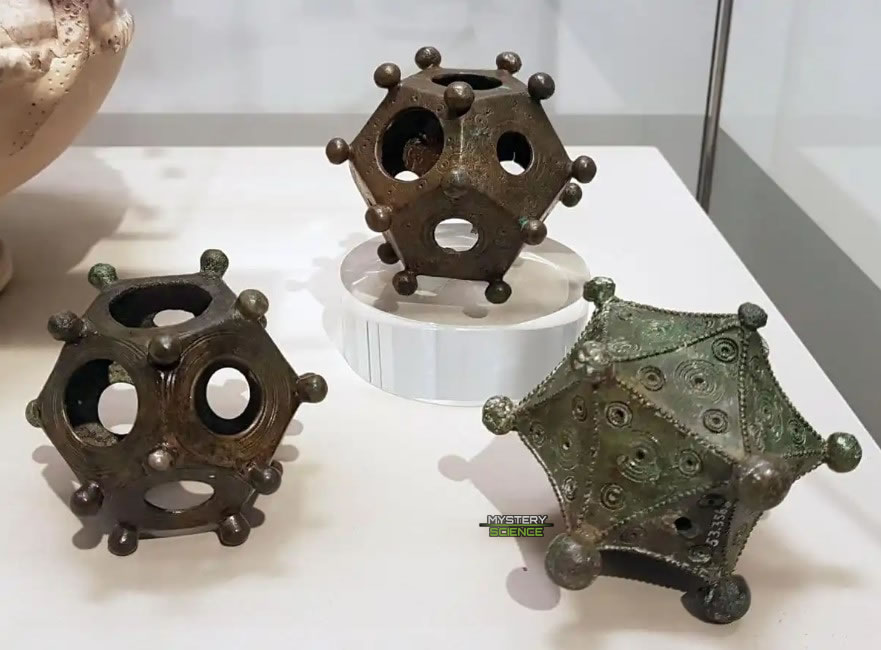 Two dodecahedra and an icosahedron from the 3rd century AD. Credit: Kleon3.
A kind of religious relic
Sources related to the investigation of these mysterious objects suggest that they were used as a kind of tool of religious worship by the Druids of Brittany or Caledonia or by priests of ancient Roman Gaul (Belgium, France and present-day Switzerland). This theory arose since some of them were found in graves. However, no archaeological evidence supports this theoryand no writing has been found that certifies it.
You might also be interested in: A mysterious 1,600-year-old beaker demonstrates ancient knowledge of nanotechnology.
more guesswork
The list of possibilities goes on and on, including the one it could have been a simple children's game, a kind of dice, a support for the rods, a piece for candlesticks or simply a geometric figure. The truth is that the hypotheses keep popping up and the enigma of the Roman dodecahedra gets bigger.
Were the dodecahedrons really Roman?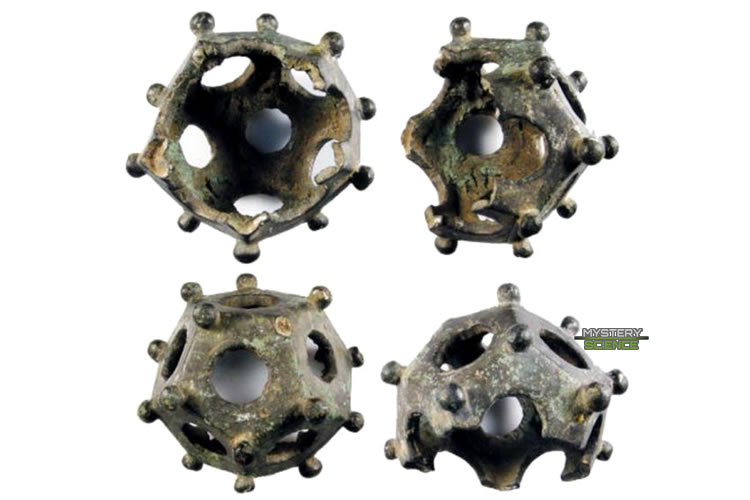 There is no documentation or historical notes on the creation of the dodecahedra. Credit: British Museum.
It is interesting that in the archives of Roman history, there does not seem to be any text that speaks of dodecahedrons. They may belong to another culture, but they are marked as Roman because they were discovered in the vast territory of the Empire.
Interestingly, in the 1960s a team of archaeologists found similar objects along the maritime Silk Road in Southeast Asia, except they were smaller and made of gold. They do not appear to predate known Roman artifacts and may be evidence of Roman influence on the ancient Indochinese kingdom of Funan.
In any event Investigations will certainly continue until the proper answers are obtained and the mystery surrounding the Roman dodecahedra is unraveled. In any case, the progress of science and archeology does not stop and perhaps one day they will find new clues that will allow us to solve the mystery that surrounds the Roman dodecahedrons.
A Mystery Science publication. All rights reserved. – Redistribution and rebroadcasting of this content without prior permission is expressly prohibited. Site protected by Safe Creative.
Thanks for reading us. We invite you to follow us on our Facebook, to be aware of all the news that we publish daily. You can also join our community at Telegram. We are waiting for you!