Although the world turns and time passes, year after year, the existence of human beings in the vast universe is often a bit confusing. Science supports the theory of evolution, but where did we really come from? Why is there so much mystery about our origins? Responses are rare.
The development of unknown civilizations
It is true that there are currently many conjectures and hypotheses about the beginning of human life. But unfortunately It seems we are a long way from knowing the real story. Or maybe the theory is so simple that it can be in front of our eyes and ignored.
A part of life on Earth has not been told, in fact, the development of Homo sapiens is completely unknown. However, each discovery that occurs can allow us to understand the dizzying advance of humanity, as well as the origin.
Extraordinary Ancient Societies
A truly striking fact is that amazing discoveries have been made over time. Some of the findings prove that previously extraordinary civilizations existed.
Despite the fact that in ancient times there was no such advanced technology as today, people were able to achieve great feats. All this is proof that humanity has no limits. Maybe that's why we haven't finished understanding our ancestors. What seemed impossible to scientists is discovered
Until a while ago, there was a huge degree of skepticism among today's society. Scientists believed it was impossible for people in ancient times to have the tools to build large megalithic temples.
However, in 1990, a discovery was made that would destroy any doubts researchers had about the ability of past cultures. By studying the remains found in Gobekli Tepethey were able to discover that 12,000 and 13,000 years ago, there were already highly developed societies in the world.
Is there a connection between ancient cultures?
For scholars, it is impossible that some customs of our ancestors had a connection. However, some archaeological finds indicate the opposite, if they had no connection, Why does the same pattern repeat itself all over the world?
Evidence of the relationship between cultures
The perfect build pyramids aligned with the cardinal points in various parts of the world are not the only evidence that a relationship existed. The mummies, jewels and small statuettes that they used as amulets also bear witness to this.
But there is a much more striking factor, the ancient Egyptians, Aztecs, Incas and Olmecs they used the same representation of their gods. They all show their deities coming from heaven, and they also had an amazing similarity.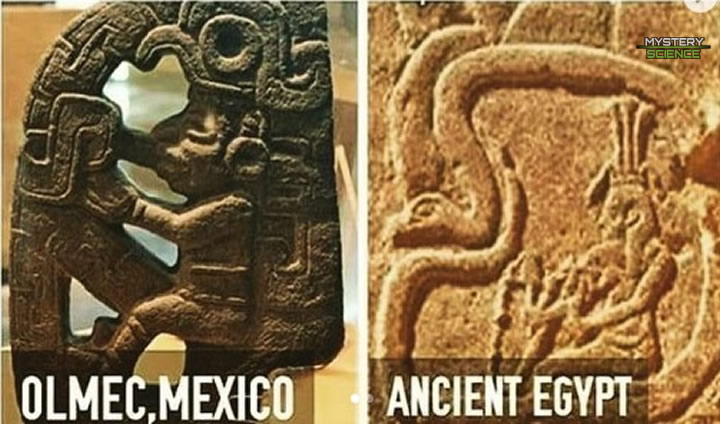 Thus, the belief that Asians, Europeans, Americans and Africans were not They had contact at some point in history.
similar captions
On the other hand, legends, although they are considered not to be real at all, may have some hidden meaning that we don't know. There is a myth originating from New Zealand about the god Pourangahua. Who is said to have descended from heaven riding a magic bird which was made of silver.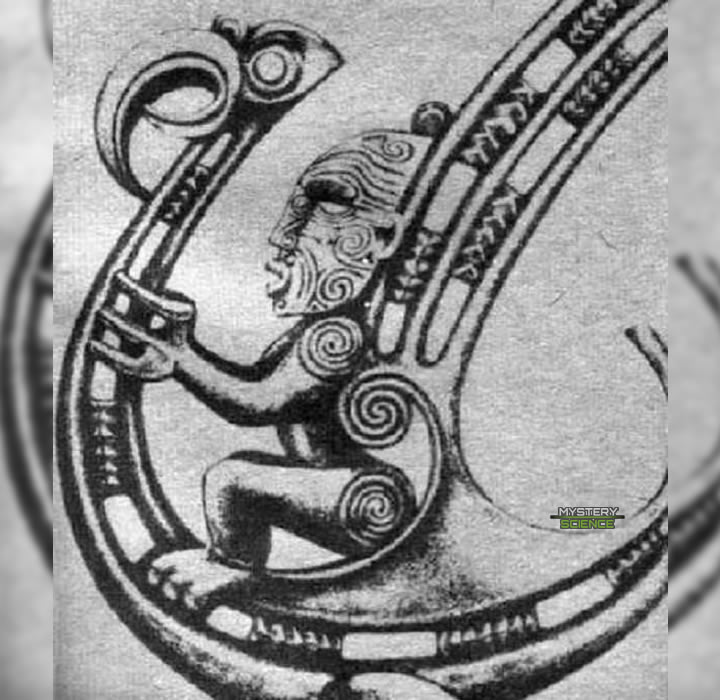 God Pourangahua.
This legend looks like a maori prayer which was used a long time ago. In which a serpent is mentioned which also came from heavenly heights. But the most striking thing is that the snake had feathers and is described almost the same as the God Pourangahua.
A mere coincidence or something more?
Egypt is an archaeological treasure that conceals great unresolved enigmas. Land characterized by its veneration of deities, they also worshiped a god called "Hapi". It is said that he was responsible for keeping the Nile full of water.
According to the story, this god (Hapi) also looks a lot like a snake of Mesoamerica and the original Pourangahua of Maori folklore. Not to mention the many other great discoveries that have perplexed more than one scientist.
ancient extraterrestrial civilizations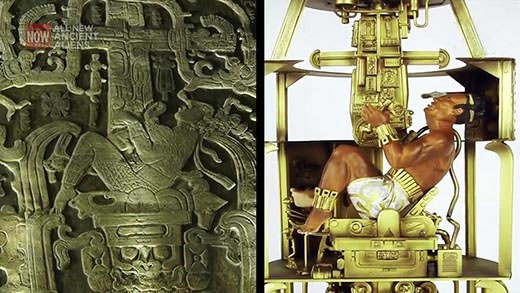 Comparison of the engraving of King Pakal with a modern illustration.
King Pakal's sarcophagus has a rather controversial lid. In fact, looking closely it looks like he uses some type of machinery, your foot rests on a pedal. And apparently he's breathing through a device.
You might also be interested in: The mysterious inscriptions on the lid of the tomb of Pakal, the Mayan king.
Due to this distinguished work of art, it was concluded that it may have been a depiction that our planet was inhabited by beings from other worlds. It is possible that this is the explanation for all the similarities that have been found in different parts of the world. It's almost impossible for the similarities to be mere coincidence.
A post of Science of mystery. All rights reserved. – Redistribution and rebroadcasting of this content without prior permission is expressly prohibited. Site protected by Safe Creative.
Thanks for reading us. We invite you to follow us on our Facebook, to be aware of all the news that we publish daily. You can also join our community at Telegram. We are waiting for you!