Now you can enjoy these two Naughty Dog adventures with better graphics and higher frames per second.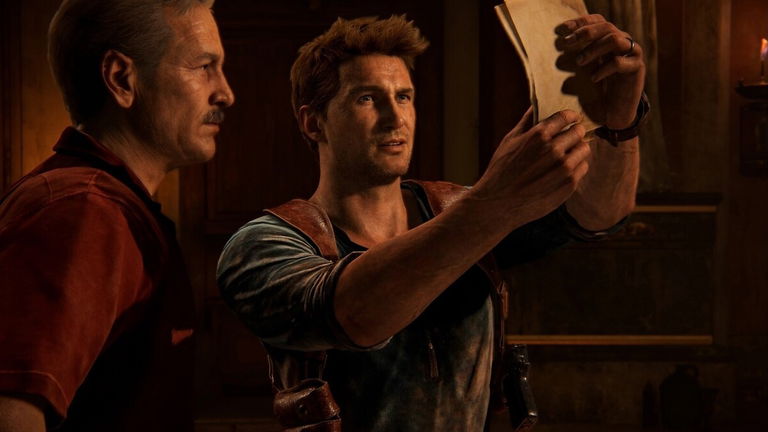 08/12/2022 15:30
If you are the owner of a PS5 and you like action games, you cannot miss the offer that you will see below. Uncharted: Legacy of Thieves Collection for PS5 (remastered) is available for only 26.99 euros on Amazon. It usually has a recommended price of 49.99 euros, so we are talking about a 46% discount. It's not bad at all!
This edition of Uncharted: Legacy of Thieves Collection has been enhanced for PS5 and has three graphics modes: Fidelity (2160p / 30fps), Performance (1440p / 60fps) and Performance+ (1080p / 120fps). Also, loading times have been reduced considerably. Regarding the latter, it takes advantage of the console's SSD quite well.
Uncharted: Legacy of Thieves Collection
An essential collection at a knockdown price
This collection includes Uncharted: The Lost Legacy and Uncharted 4: A Thief's End, two games developed by Naughty Dog that received rave reviews when they were released on PS4. At the graphic level there is quite a difference if we compare both games with the originals. Here the PS5 hardware makes a difference.
In its day we published the analysis of Uncharted: Legacy of Thieves Collection and it seemed to us the ultimate uncharted adventure. Special mention to the use of the adaptive triggers of the DualSense controller, although it is also true that it is rather anecdotal. Depending on the action you carry out, you can see that they offer a little more resistance than normal. However, we miss that they have not taken better advantage of all the features of the new controller. You just have to try Astro's Playroom to realize that the DualSense can give much more of itself.
Uncharted: Legacy of Thieves Collection
Uncharted: Legacy of Thieves Collection it has 4.5 stars out of 5 on Amazon and the reviews that buyers have left are very positive. So, this collection is a safe bet. Many hours of gameplay await you spread over two very epic adventures that will keep you hooked from start to finish.