The best thing about trying a new puzzle is unraveling the mystery that surrounds it and understanding it perfectly. The worst is when you've already got the solution right, which means there's no reason to try again. This is the double-edged sword that wields Escape Academy.
The work of Coin Crew Games launches us to carry out all kinds of escape rooms in a kind of Hogwarts where we learn all the essential arts of escapism. As an upstart in such a discipline, I have simply listened, nodded, and enjoyed throughout its dozen levels.
Teamwork
Both on the first occasion in which the developer allowed me to taste the virtues of each of the rooms, and in my first complete game, I have not hesitated. The experience of Escape Academy It must be lived in an almost obligatory way in company. We already know that two minds are better than one.
You can play perfectly alone, but I assure you that being able to communicate with another person to solve the puzzles is much more fun. Split-screen cooperative, either online or locally, to be able to have a clear field of vision of the partner.
The plot of the school is simple, basic and light. We will appear in our room before facing each new escape room, which is filled with trophies, posters and other decorative elements that show our progress throughout the levels. However, it all works through a point & click system that feels too empty.
You can do practically nothing, beyond talking to a teacher or student and observe the rooms that make up the enclosure. Therefore, the only task is to find a way to escape from each place to reach the next area.
However, getting along in the academy requires as many looks as possible. Although it may seem confusing at first, the truth is that it is a success to show what the other person is seeing. At some point you will want to enter a code in a safe and just by looking at the other person's screen, you can enter the sequence easily.
Curriculum
Once we have all the school supplies ready, it is time to launch into action. The escape rooms of Escape Academy They are themed according to the teacher in charge of teaching the class. Of course, they are all extremely quirky and with unique personalities, so we can expect to go from computer hells to libraries on fire.
we always have a timer at the top pointing out what remains until we take a zero potato home, but there are more tricky situations. What better than working under pressure knowing that the water is rising, wet your feet and will soon reach neck height.
The title is responsible for adding an extra nervousness knowing that we have to deactivate a bomb or reach a specific point before the wisest student in the academy. In those moments is when ingenuity comes out the most and everything is based on logic exercises.
And it is that one of the main characteristics of escape rooms in real life is that you are not clear, in principle, what is really important in the room. You have to investigate, test and be discerning when it comes to discriminating which objects you should take into account.
In Escape Academy It has been decided to move away completely from this facet, since at all times it is more than evident which elements must be paid attention to. Yes, there is a little bit of exploration to find hidden resources, but it is pure anecdote.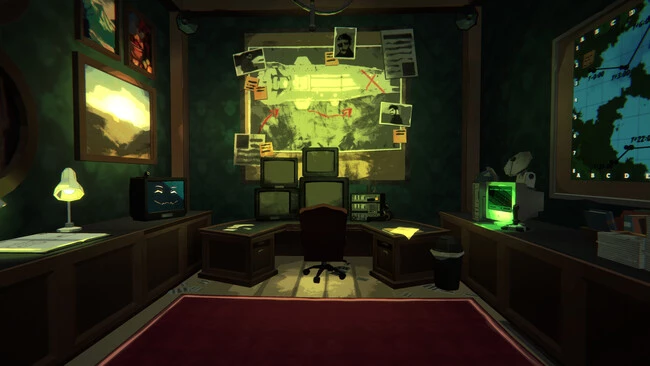 Be careful, none of this takes away even an iota of fun, because focusing exclusively on racking your brain to unravel a pattern is really satisfying. However, there are puzzles that will make us blow smoke from the head.
We can always ask the teachers for help and advice if we get really stuck at some point and not even my partner and I have been able to figure out what to do. It was probably a common mental derangement, but it is still frustrating not to solve what seems obvious.
Once we finish each room, we receive a rating that takes into account how we have performed on the task. If the teacher gave us a cable, points are deducted. If we get each step right, a better grade. If we don't resort to asking for more overtime, we'll put an A in our pocket.
The score we get has no significance, beyond challenging ourselves to return to the escape room and get out of there even faster than we did.
VidaExtra's opinion
The only problem of having fled from the ranches of Escape Academy it is not being able to visit them again with the same mystery as at the beginning. Coin Crew Games has created an excellent entertainment to get the most out of together with friends, that although it does not exactly recreate the experience of a real escape room, it does reward us with fun puzzles.
A dozen rooms that can be overcome in about four hours and that usually take you by the hand towards the next step to take. It's a shame that the rest of the game feels so empty, because a scenario with as many possibilities as an academy of escapism has been little more than a wallpaper.
Begs the game for more rooms to be resolved and that is precisely what will arrive at the construction site thanks to the scheduled roadmap. There are few reasons to return to its interior and nurturing the title of new challenges is precisely the food it needs.
Escape Academy
platforms
Xbox One, Xbox Series (reviewed version), PS4, PS5 and PC
multiplayer
Yes, local and online
developer
Coin Crew Games
Company
iam8bit, Skybound Games
Launch
July 14, 2022
The best
Playing it together is really fun
The satisfaction of solving each puzzle
The theme of each escape room
Worst
Once you finish it, there is no replayability
The academy and the plot are totally wasted