For a few weeks GTA Online has put the brakes on weekly bonuses, something that has also been due to the release of The Criminal Enterprises update. However, the break has come to an end, so in the following guide we are going to go over all the special bonuses and rewards available until next August 10
All bonuses and discounts until August 10, 2022
Podium Vehicle
The Diamond Casino & Resort casino reopens its doors with the Wheel of Fortune so you can choose to win a few free prizes, including the Vehicle of the Podium, which is none other than the sedan Enus Stafford.
Items to get for free
Something that is never missing in this weekly review is items that can be obtained for free. You just have to read this couple of guides that we have published to get you 200,000 dollars, a pair of white helmets and the Truffade Adder car.
Exclusive PS5 and Xbox Series Bonuses
versions of PS5 and Xbox Series X/S They stand out again for their exclusive bonuses for everyone who comes to Hao's Special Works at the LS Car Meet.
Race against the clock: This week you will have to hit the ground running in the race that goes from the city of Sandy Shores to the neighborhood of La Puerta in the shortest time possible.
premium test vehicle: This time the Shitzu Hakuchou Drag bike has been chosen, but it is not just any bike, because Hao has implemented all kinds of modifiers on it for all the bikers obsessed with details.
Additional rewards and bonuses
When looking for ways to hang out in Los Santos, do not forget the following activities, because thanks to them you will get more rewards than normal for performing the following tasks:
bunkers: Completing any resupply mission will earn you double the supplies, as well as double the research data from Agent 14's bunker research missions.
The Vespucci Job (Remix): on the one hand there will be the heroes who will run alone and on the other the interceptors who will do everything possible to crush him. Regardless of the side, everyone will receive triple dollars and reputation points.
discounts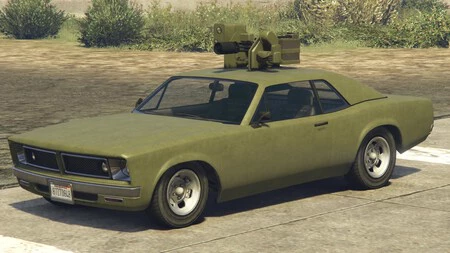 Declasse Tampa Armed
Among this week's sale items we find that Tactical Vests and Tactical Tops will be half price. To this will be added the discounts on the following vehicles:
Vehicle

Discount

Original price

discount price

albany hermes

40%

$535,000

$321,000

Bravado Half Track

35%

$2,254,350

$1,465,327

Declasse Tampa armed

35%

$2,108,050

$1,370,232

Custom JoBuilt Hauler

40%

$1,400,000

$840,000

Lampadati Novak

40%

$608,000

$364,800

Maibatsu Penumbra FF

35%

$1,380,000

$897,000

Pegassi Bullfighter

40%

$998,000

$598,800
Bonuses with Prime Gaming
All the players who are subscribers to Prime Gaming and have linked their account with the Rockstar Games Social Club will take home $125,000 for playing anytime this week. The money will automatically be credited to the Maze Bank account after 72 hours when the next weekly event starts.
More GTA Online guides