Movement learning will return to its classic method, abandoning the mechanics started in Pokémon Legends: Arceus, which allowed them to be configured at will.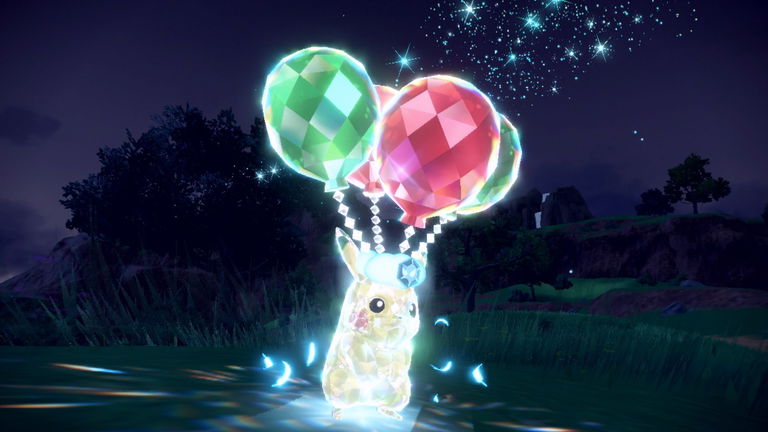 08/04/2022 14:45
Pokemon Scarlet and Purple Finally, it has officially offered news, revealing the name of the region, the teracrystallization and a multitude of new details. In this way, some of the rumors and leaks that have circulated on the network in recent weeks have been confirmed. In fact, the great secret of the legendary Pokémon in this ninth generation was also confirmed, although not all aspects were positive, since there will be a mechanic introduced in Pokémon Legends: Arceus that will not be present this time.
As many users have warned in the extensive material shown by Nintendo and Game Freak on Pokémon Scarlet and Purple, the mechanics of learning movements will return to the classic style, so you will have to choose four movements for each Pokémon and eliminate the rest forever. This is noted in the capture that you can see below these lines, where the text that a Pokémon wants to learn a move reappearssomething that had been eliminated in Pokémon Legends: Arceus, since the movements were learned automatically and then could be chosen at will in the configuration menu.
Looks like some of the best QoL features from Legends: Arceus like watching the Exp animation outside battle and new moves not interrupting your gameplay are both gone.
1 step forward, 2 steps back pic.twitter.com/PFuzvQz8oc
— LEAKS Center (@CentroLeaks) August 3, 2022
Thus, it seems that the ninth generation with Pokémon Scarlet and Purple will adopt the traditional model againabandoning some of the ideas that have struck a chord with players and have been well received by the community.
The distribution of experience also returns in Pokémon Scarlet and Purple
Another of the controversial aspects that have been confirmed in Pokémon Scarlet and Purple is the presence of experience sharingwhich has caused enormous controversy in recent years when it comes to Pokémon titles. It remains to be seen if an option to disable it will be offered or it will remain active at all times, an aspect that has been strongly criticized by fans of the franchise.
Pokémon Scarlet and Purple filters a new Pokémon with the form of an ostrich
There are still many details to know about Pokémon Scarlet and Purple, but it seems that from The Pokémon Company they do not want to share many more aspects of the adventure in Paldea for the ninth generation, since even the revelation of new Pokémon is taking it easy. It will be time to wait for November 18, when the new installments will arrive exclusively on Nintendo Switchto decipher all the secrets it holds.