It seems that transphobia doesn't sell as well as they would like…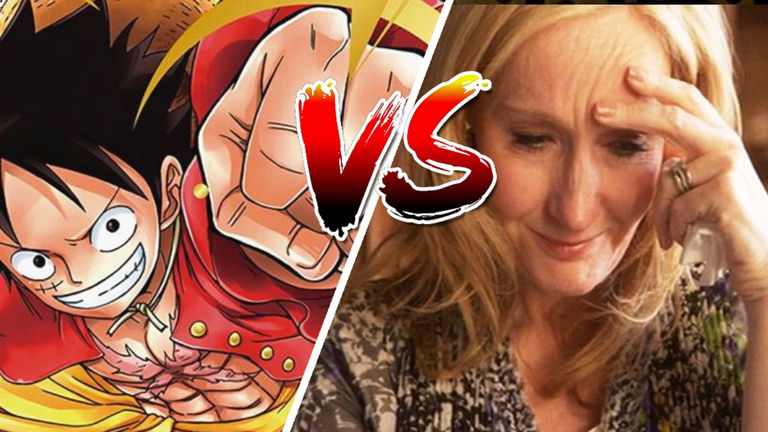 08/04/2022 02:00
According to the latest news about One Piece, it seems that it has become the best-selling fantasy work in history, surpassing others like JK Rowling's Harry Potter. Arthur – Library of Ohara has reported that this manga has broken the 500,000,000 copies sold line. Which proves that his success and that of manga today has become a milestone in the industry.
This blow of bonanza arrives with the news that the work of Eiichiro Oda is in its final phase. Shueisha's One Piece editor mentioned that the manga will end after the current story arc.One of the main questions circulating among the Straw Hat Pirates fanbase has been when exactly the ending will come. It may arrive in three years, although nothing is set in stone, according to its author.
One Piece is now officially acknowledged by Shueisha to have sold over 500,000,000 copies, having the highest recorded sales for a fiction story series in human history pic.twitter.com/hFAWRTfpmu
— Artur – Library of Ohara ➜ One Piece Film RED (@newworldartur) August 2, 2022
Now why has One Piece managed to surpass Harry Potter? One of the main answers is that, unlike JK Rowling's work, the story of Monkey D. Luffy and company has been constantly improving and developing. In addition, its message of inclusion, of fighting for "true freedom" for those who have been historically discriminated against, is something that resonates with the community of fans of this manga.
For example, in chapter 1052 of the manga there is a lot of valuable and relevant information, such as a revelation that has kept the fandom busy has been the gender affirmation of two trans characters during a scene in a bathhouse.
It touches my heart that Oda has decided to take on the topic of bathrooms to reaffirm Yamato and Okiku's gender identity in #ONEPIECE1052 precisely because it is a sensitive issue for the trans community, precisely because it is a place where we are violated and access is denied. Finally, GODA pic.twitter.com/EU9S6L0rJb
— michi Eri 💖💛💙 Girlfriend of the adm1n and the influencer (@Erivlt) June 10, 2022
To celebrate the recent victory over Kaido, Nami brings up the idea of ​​going to the castle baths, something that is celebrated by almost the entire pirate community, but the newest member of the Straw Hats (or, at least that's how we know for now), Yamato responds by saying that can't go because there are no mixed baths inside Wano Castle. On her part, Okiku, a samurai from Wano, follows Yamato's comment and asks Nami if it's okay for him to join her in the bathroom. What follows are two very busy and equally healthy manga panels from Yamato in the men's bathroom and Okiku in the women's bathroom with the Straw Hat Pirates. These kinds of scenes are something the trans community can empathize with and relate to. On the other hand, the history of Harry Potter and JK Rowling has gone in the opposite direction.
One Piece has surpassed Harry Potter and JK Rowling may have had a hand in it.
For some time now, JK Rowling, creator of Harry Potter, has decided to go against Eiichiro Oda and One Piece. Initiating a direct affront against the trans population as he has publicly expressed on his social networks, where he gives messages such as: "War is peace. Freedom is slavery. Ignorance is strength. The person with a penis who raped you is a woman", a message that criminalizes this population, especially trans people.
War is Peace.
Freedom is Slavery.
Ignorance is Strength.
The Penised Individual Who Raped You Is a Woman.https://t.co/SyxFnnboM1
— JK Rowling (@jk_rowling) December 12, 2021
Therefore, the author of Harry Potter has made it clear that she does not intend to change her position in the short term, even more so with the support of a certain part of her fans who agree with this type of vision with which, even her fandom has decided to separate herself from her work and author. In fact, in the two recent films of the "Fantastic Beasts" saga, the name of JK Rowling has been relegated to the background.
Just as the inclusivity of trans people in Eiichiro Oda's One Piece has been recognized, transphobia in JK Rowling, author of Harry Potter, has been made known to the point that Family Guy has ironized her hate speech. In a sketch, the "sorting hat" repeats some of the messages that the author has said on her social networks: "Slytherin… or maybe Hufflepuff… or trans women are not really women" and "I mean… the first two things, who's the next girl or boy? Because there are only two (genders)."
In the end, it seems that a message of freedom and not hate speech is one that the public can empathize with the most.