Seven new games for consoles, PC and mobile devices through the cloud.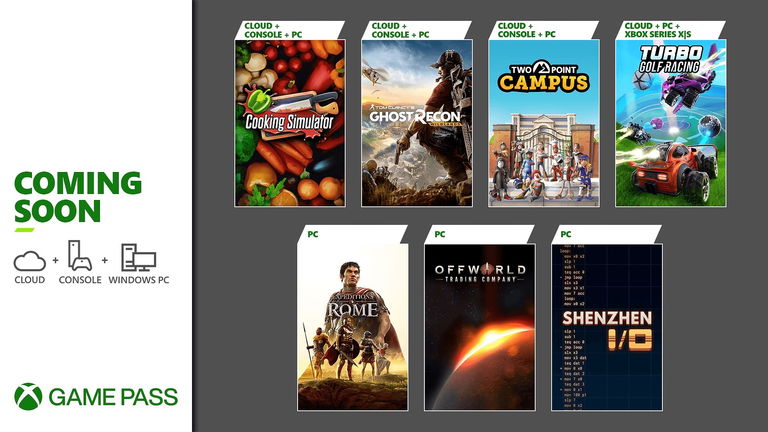 08/02/2022 20:01
As the leak of the games that will leave Xbox Game Pass in mid-August pointed out, this afternoon the first wave of games that will arrive at the Microsoft subscription service in the coming days has been announced. Seven new games for Xbox consoles, PC and mobile devices thanks to cloud gaming, including new releases like Two Point Campus, sequel to the popular Two Point Hospital.
This first wave of games for the month of August also includes Ghost Recon Wildlandsfrom Ubisoft, or Cooking Simulator, which promises high doses of laughter and fun. Xbox Game Pass has shown in recent months, thanks to games like PowerWash Simulator, that it is the perfect setting for these casual games to have fun with family and friends.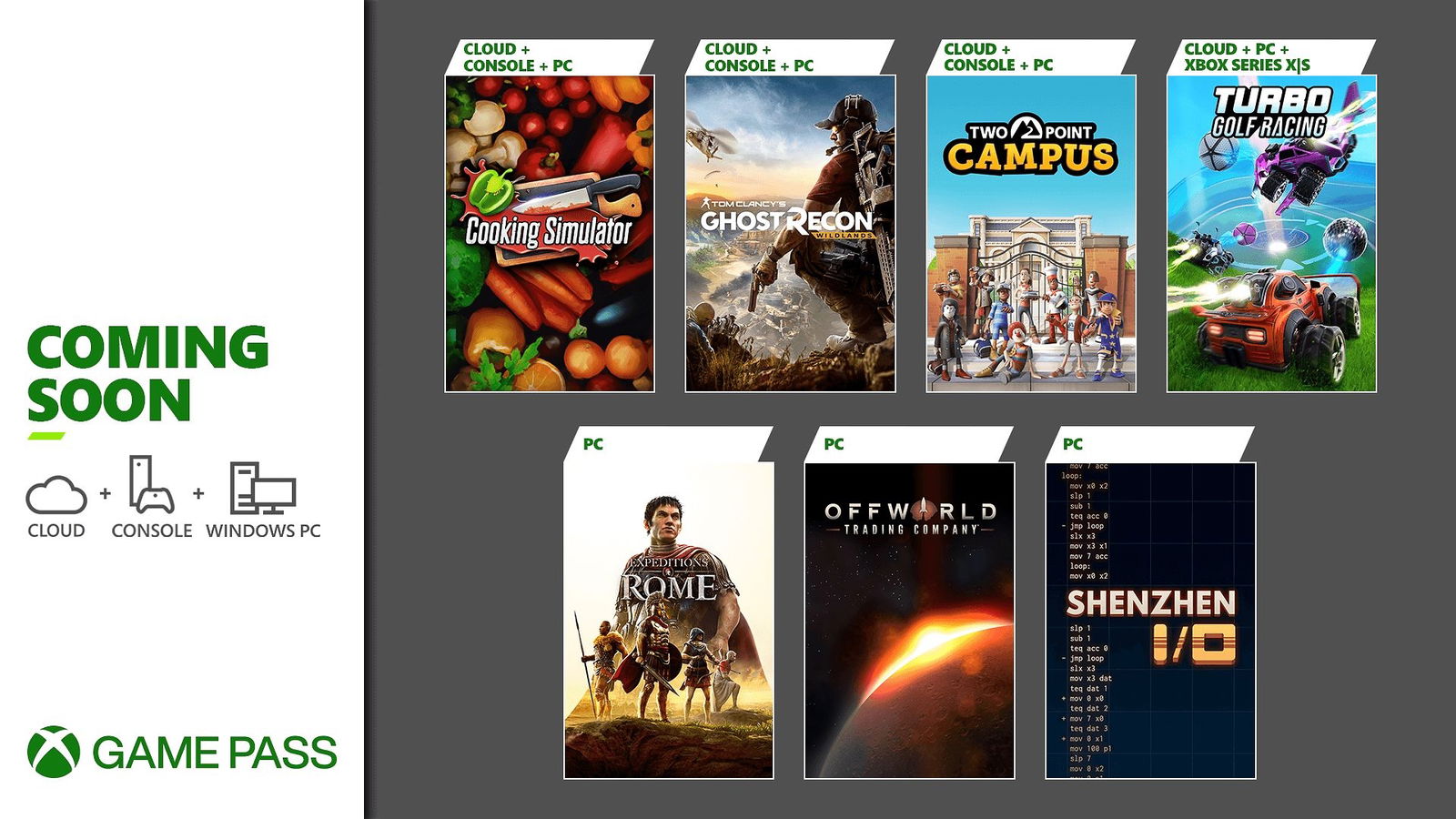 In general, it is a varied list with different genres with proposals for all tastes and for all audiences. The full list of games coming to Xbox Game Pass in the first half of August is as follows:
Now available
Ghost Recon Wildlands (Consoles, PC and Cloud)
August 4th
Shenzhen I/O (PC)
Turbo Golf Racing (Xbox Series X|S, P=C and Cloud)
August 9
Two Point Campus (Consoles, PC and cloud)
August 11
Cooking Simulator (Consoles, PC and Cloud)
Expeditions: Rome (PC)
Offworld Trading Company (PC)
In xboxwire you can check more details of each of these games and other news and content updates of other games of the service.
The new Xbox Series X | S update brings a notable improvement in its boot speed
Xbox Game Pass continues to lead the market
Although Xbox Game Pass has been chaining a couple of months without big names, the latest Xbox financial report reveals an increase in subscribers, while PlayStation assures that any competitor would take "several years" to stand up to it. We will see what Microsoft has prepared looking ahead to the coming months and next yearwhen the arrival of heavyweights such as Starfield.