Facelift in textures, models and cinematics!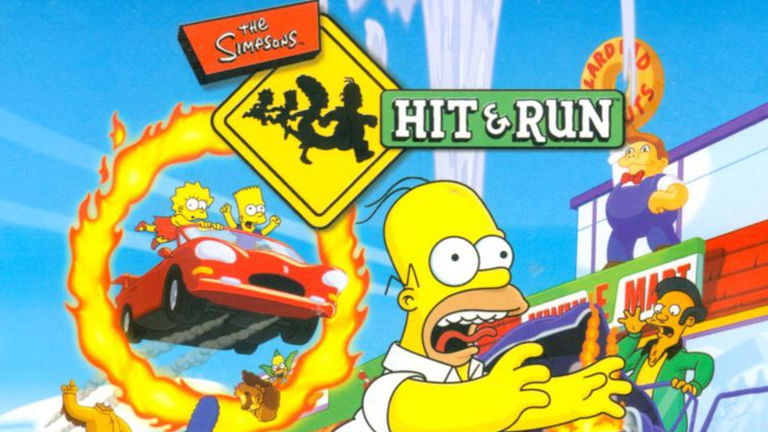 07/30/2022 21:00
All of us who grew up watching the misadventures of Home and company have great memories of The Simpsons: Hit & Run, a game that came out for PS2, Xbox and Game Cube in 2003. action game and open world in the purest GTA style that he managed to capture the whole essence of the series and add one more point of hooliganism, despite doing what he could with the technology of the time. There are currently several projects trying to remake the game with modern engines, although there is one particular modder working on remaster The Simpsons: Hit & Run in an incredible way.
Unlike the rest of the remake projects, this work by El Gato del Tejado is about a mod for the original game, although seeing the results, it could be a completely different game. Not only does it have a new visual cell shading section, it has also improved 3D models and tweaked cinematics of the game.
As we can see in this new trailer shared by the modder, the project begins replacing some very low quality textures by upgraded versions, like some billboards. The next thing he retouches are the 3D models of Bart and LisaLisa's being the more complicated of the two because of her hair, which she decides to recreate in 3D instead of as a flat texture.
As for the cinematics, The Cat on the Roof decided to give them a facelift, but instead of animating them in 3D, he decided to do it in 2D in a similar way to the aesthetics of the series. To do this, he had to learn to draw in the style of Matt Groening and do it by hand, since techniques such as rotoscoping gave very irregular results in the characters.
The next update on the development of the mod will come in a couple of months and will focus again on high resolution textures and more details on the animation. It is unknown if once finished it will be accessible to the general public, currently it does not seem to be the case.
The Simpsons predicted One Punch Man 10 years ago and no one noticed
Will The Simpsons: Hit & Run officially return?
If it depended on the desire of the fans and those responsible for the series and the original game, we would already have a remake or remastering of The Simpsons: Hit & Run on the way, but unfortunately that will not be the case. The final decision has FOX, now also Disney as the parent company, and neither of the two companies has shown any signs of wanting such a project to be carried out