Annapurna Interactive presents five new games with which to conquer fans of the indie genre again.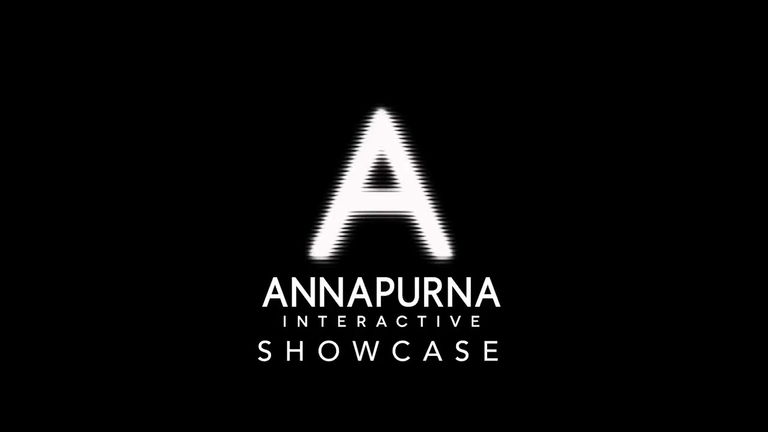 07/28/2022 22:16
Announced last month as part of "not E3", Annapurna Interactive arrives at this Annapurna Interactive Showcase with a huge boost in popularity thanks to the recent premiere of Stray and Neon White. Although both have been very well received by critics and the public, Stray, the game from BlueTwelve Studios, has caused a real fury among fans thanks to its cyberpunk cat adventure and has become the most successful launch of Annapurna Interactive on Steam. Today, the publisher of independent games has presented five new proposals with which he will try to keep up with the successes.
As it did last year, Annapurna Interactive invites us in this event to give a walk around the world to meet the teams that are working on the new experiences sponsored by the company. Proposals of all kinds and for all tastes, but as a hallmark of the company, games that exude personality and care. These are the games you need to keep track of from now on.
Thirsty Suitors
The first game on the list is Thirsty Suitors, a very interesting game that mixes a narrative adventure with totally wacky turn-based combat, skating and cooking sections in which the protagonist of this story unburdens herself from the worries of everyday life, and her personal relationships. Will Jala manage to heal the wounds of the past?
Coming soon to Xbox One, Xbox Series X|S, PS4, PS5 and PC. It will come out to Xbox Game Pass and already has a demo on Steam.
hindsight
From the creator of Prune, Hindsight has set its release date for the next August 4, when it will arrive on Nintendo Switch, PC and iOS. "What if the physical objects of everyday life, the possessions that are close to us, were real windows into the past?" This narrative adventure proposes to discover the mysterious past of the leading woman.
bounty star
Bounty Star is a mecha game with third-person shooter and melee combat through a setting typical of the wild west. At the moment there are not many details about its proposal, but its creators explain that the protagonist is "Clementine McKinney, a former soldier without purpose or peace, returns to her robot, fights gangs of mercenaries and learns to worry about the home of the post-apocalyptic wasteland in which he intended to rot".
will come to Xbox One, Xbox Series X|S, PS4, PS5 and PC in 2023. It will be available at launch on Xbox Game Pass.
Outer Wilds
Mobius Digital has also had the opportunity to appear at this event to communicate that they are working on correcting the Nintendo Switch version of Outer Wilds, although we will have to wait a bit to have news about it. On the other hand, they have announced that Outer Wilds comes to PS5 and Xbox Series X | S with native versions at 4K and 60 fps September 15th. Owners of the game on Xbox One and PS4 will be able to update it for free.
What Remains of Edith Finch
The same happens with What Ramains of Edith Finch, the classic of The Astronauts comes to PS5 and Xbox Series X | S with a native version at 4K and 60 fps. Although in this case you won't have to wait too long, it's already available and it won't be necessary to buy the game again if you already have it on PS4 or Xbox One. A great opportunity to revisit this masterpiece or discover it for the first time with a graphic section and technician according to the new consoles.
flock
Perhaps Flock is one of the most particular proposals of the entire event, it is an exploration game in a fantasy world with aesthetic creatures in the purest Pikmin stylebut try to fly and pick up these creatures along the way to simply enjoy the trip, the views and the company. Yes, it is a cooperative multiplayer proposal that will come soon to Xbox One, Xbox Series X|S, PS4, PS5, and PC (Steam). It will be available at launch on Xbox Game Pass.
Hohokum
Other exploration proposal, this time starring a small kite-shaped creature through a fantasy world. This now available on steam and is described by its creators as a playground where you can discover and walk at your own pace. "Interact with characters and environments to uncover secrets or just wander at your own pace and be amused by the surprises that unfold."
New project from the creator of Katamari Damacy
At the moment there is no concrete information about this project apart from this brief teaser trailer where a sleeping child is seen whose face is sucked by his dog, but it is about the next project by Keita Takahashi, creator of Katamari Damacy. Enough guarantee to track him down soon.
The Lost Wild
Finally, Annapurna Interactive has closed this summer event with The Lost Wild, maybe the most ambitious game of the entire list. With the most realistic aesthetics, it is a first-person game starring a woman who seems lost in a most chilling forest. The bad news is that there are also dinosaursand they look like those who eat meat.
It's about a survival-horror set on an island infested with dinosaurs in the purest Jurassic Park style and Coming soon to Steam. "Explore overgrown research facilities nestled in a lush desert. Be resourceful, intimidate, evade, and unravel the mystery at the heart of the island."
Stray Has 2 Skyrim References You May Have Missed
More games are to come
Apart from these new games and novelties of games already known from Annapurna Interactive, the publisher has reviewed other four independent studies who are working on upcoming games: Cardboar Computer (Kentucky Route Zero), Yarn Owl, Third Shift and Dreamfeel. You can take a look at their stories and projects through the Annapurna Interactive YouTube channel.