What, how are those heats. Cool, right? Well, I hope you are hydrating well. To liven you up a bit on Sunday, here I bring you the catch selection What have we done this week?
Some days ago, on our Discord serverwe ask you to send us your own captures in which the color green was the protagonist and these are the ones we liked the most.
We start with the one in charge of opening the post, the work of our reader AJLuque and belonging to the game of the moment, the game of the crawls: Stray. Along with the capture, he left us the message that has ended up giving the headline to this article:
"At night all post apocalyptic underground cats are green."
The next capture that we wanted to bring here is the one that sent us yrayx17, which debuts in this section with her. She belongs to the Horizon: Forbidden West and was accompanied by the following:
"I am entering the Forbidden West for the first time and I will definitely complete the title 100%, just like I did with Zero Dawn."
Here it is:
Finally, one of those games that lends itself especially well to taking screenshots reappears here: The Last of Us Part II. It has been sent to us by our reader Zeus1992 and it looks like this: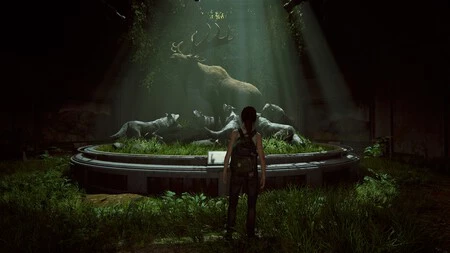 And nothing, that here comes today's selection. Stay tuned to the server Discord of VidaExtra, since in a few days we will propose a new theme for the captures.
Thank you very much for your participation.