At the moment these NFT implementations will only reach merchandising and not video games.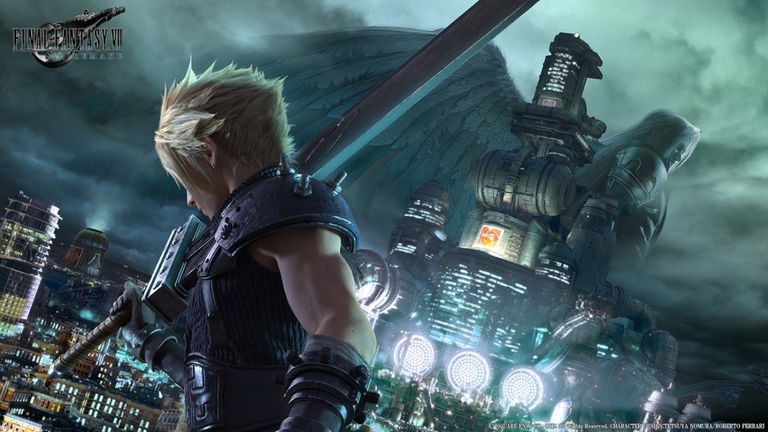 07/21/2022 11:45
NFTs (or non fungible tokens) They have generated a lot of controversy all over the internet.especially at the end of 2021. The video game industry has not been left behind, and several companies have tried to jump on the NFT bandwagon by implementing them in games. In general, consumers have not been especially fans of this measure, which has generated criticism of these developers. The results have been the most varied. On the one hand STALKER 2, which after announcing the implementation of NFT in its game received harsh criticism and caused an apology and withdrawal from GSC Game World. On the other hand, Ubisoft, who, after also having a very bad reception, decided to continue to keep it going, even going so far as to say that "players still did not understand this technology." Now it seems that the trend is coming back, as Square Enix confirms that NFTs are coming to Final Fantasy VII.
Enjin will team up with Square Enix to release these NFTs
Square Enix has already revealed that it was interested in betting on NFT technology in the past. At the moment we did not know how it would be applied to its products, but it seems that the Japanese company has spoken about it, confirming that this initiative was going to go ahead. Along with an agreement with Enjin, these non-fungible tokens will be produced through the Efinity Networka cross-chain blockchain network designed to make NFTs more accessible.
The first announced NFTs of Final Fantasy 7 remake will be tied to physical objects. For example, a Cloud action figure (with reservations already available in the official Square Enix store) will come with an NFT included as a trading card. To get this NFT it will be necessary to get the "Digital Plus" pack of the figure, which comes with a price of 30 extra dollars (being 130 its original price and 160 the edition with the NFT). Physical six-card packs will also go on sale for $4, with an NFT for one of the cards included as a code.
Crisis Core: Final Fantasy VII Reunion offers tons of new information
At the moment the game Final Fantasy VII Remake does not include NFT technology but it is possible that, in the next parts of the remake, we will see some of these functions implemented if the experiment through cards and action figures is a success.