EA Sports has fulfilled what it promised a couple of days ago and has just published the first official trailer of FIFA 23, which will be the last FIFA that will publish before it changes its name to EA Sports FC from next year. Thus we have been able to know some of the novelties that will be present on this occasion.
Undoubtedly one of the most important will be the women's leagues, as the game is committed to supporting female players as well, as we saw on the cover of this new FIFA. For this there will be two leagues that will be available from day one: the Barclays Women's Super League from England and the Division 1 Arkema from France.
To this will also be added the Qatar World Cup in which the men's teams will participate and the 2023 Australia and New Zealand World Cup for the women's teams, although these two competitions will be introduced later through free updates for everyone.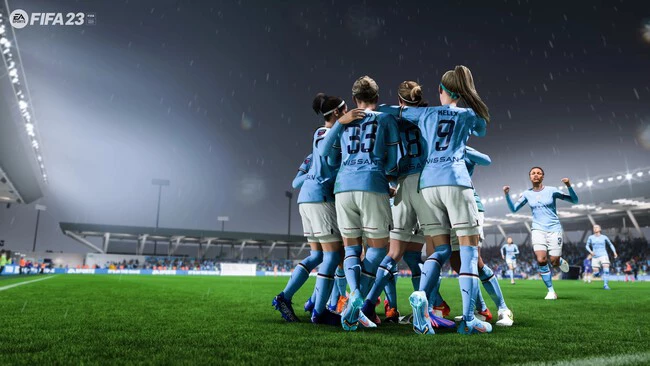 Crossplay will be one of the key functions in any one-on-one match played. Friends will be able to face each other in friendly matches or in FIFA Ultimate Team, while those who see their faces against other people from around the world will do so in the different FUT modes and online seasons.
One detail to note is that crossplay will split platforms, so that those who get the PS4 and Xbox One versions will only be able to play with each other, as will happen between the PS5, Xbox Series X/S, Stadia and PC versions. The following table reflects this more detailed information.
FIFA 23 It will also bet on offering the greatest possible realism in the animations of the players, something that it will try to achieve with the engine hypermotion 2. All this will be reflected during the games with the more than 600 unique animations that have been taken with motion capture. In addition, the way in which corners, penalties and free kicks will be taken will be renewed.
EA Sports has promised to offer more information over the next few days, but for now we know that FIFA 23 will go on sale on September 30th on all the platforms previously indicated and you can even go making your reservation in advance. As for the Nintendo Switch version, it will be the Legacy Edition, which is basically the same as FIFA 22 with the updated teams and women's leagues.