If you do direct on YouTube or Twitch this controller can come in handy.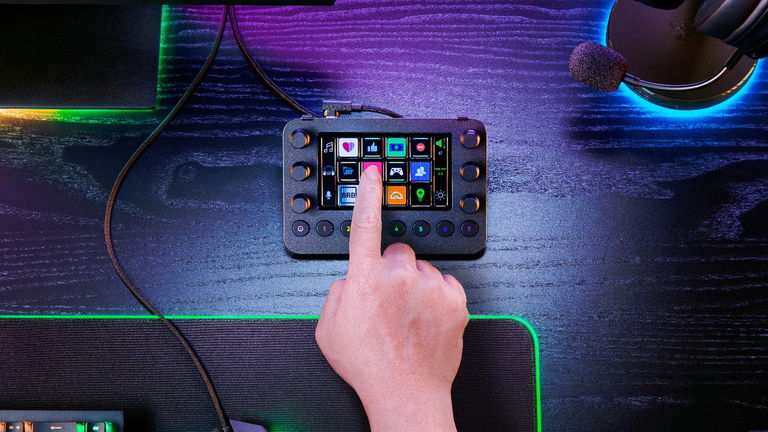 07/17/2022 15:00
Streamers and content creators already have at their disposal a new accessory that arrives to facilitate the creation of content, I am talking about the Razer Stream Controller. It is a controller that has a user interface that has been designed to prioritize personalization and multitasking during live shows from Twitch, YouTube and any other streaming video platform.
With the Razer Stream Controller it is possible to change scenes, adjust the audio and access a dozen actions and shortcuts through the 12 haptic keys on the screen. You may bind all kinds of commands and macros and to move between them intuitively there are a series of customizable icons which are very useful. That said, let's take a closer look at this new accessory.
Features and price of the Razer Stream Controller
The Razer controller has an interface with 12 on-screen haptic keys, 2 side screens, 8 programmable bottom buttons and 6 analog touch buttons. The device connects via a 2-meter USB Type-A to USB Type-C cable, measures 151 x 101.5 x 30.2 millimeters, weighs 210 grams (216 grams with the detachable stand), and is compatible with Windows 10 or higher and macOS 10.14 or higher.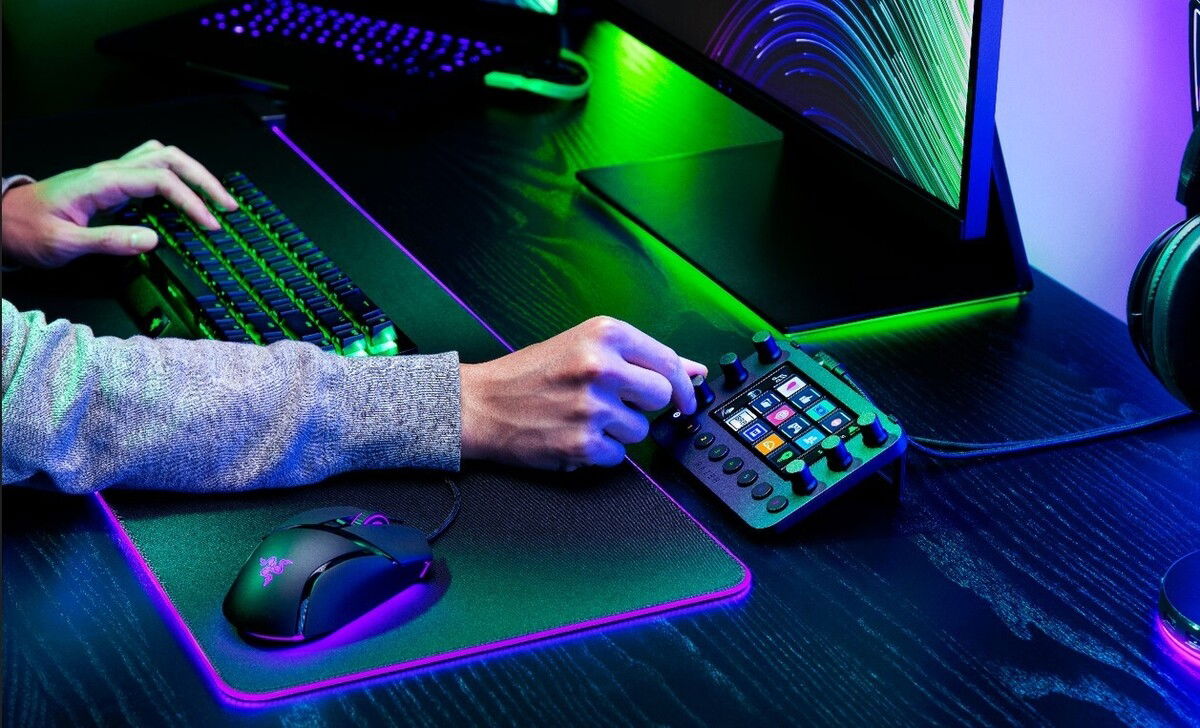 It is worth mentioning that this controller is compatible with major streaming programs. Also, you can download all kinds of tools in the form of plugins to use with OBS Studio, Spotify, Voicemod and much more. All plugins, profiles and icon packs are downloaded through the loupedeck software. This program has a version for Windows and macOS. In this sense, the Razer Stream Controller is a very complete accessory that, according to Richard Hashim, director of the mobile and console division at Razer, allows creators not to be limited by their tools, but by the limits of their imagination.
The Razer Stream Controller is now available on Razer Store and has a price a recommended price of 269.99 euros.