It is one of the lightest mice of the brand.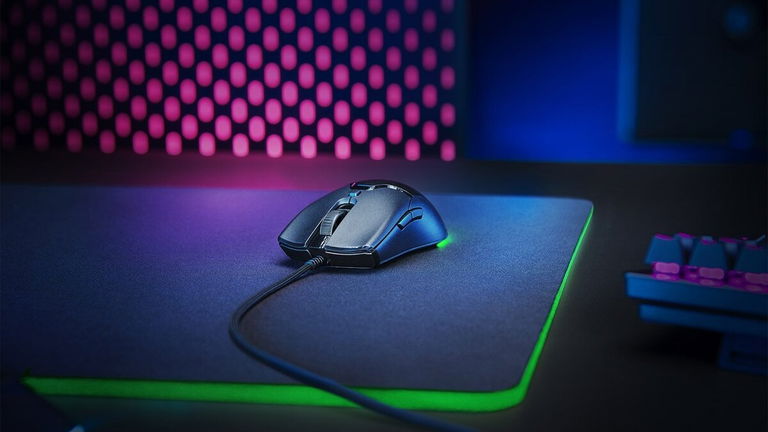 07/14/2022 15:30
Ultralight and small mice have their audience. However, sometimes they tend to sacrifice certain characteristics that we find in larger ones. But this is not always the case, and then you will see one that is on offer. The Razer Viper Mini is 50% off at Amazon. As for the price, right now it is available for only 24.99 euros (before 49.99 euros), although this could change at any time. By the way, we tested this mouse back in the day and published the analysis.
This small mouse has a ambidextrous design and is intended for those who have a claw or fingertip grip. By the way, if you have big hands you can forget about the Razer Viper Mini, especially for ergonomics. Now if your hands are small or medium then you will find it very comfortable.
A small mouse that surprises with its characteristics
The Razer Viper Mini has an 8500 DPI optical sensor that stands out for offering a fairly low response time. Also has 6 programmable buttons via Razer Synapse. From this software you can access macros and also secondary functions that allow you to perform certain actions more easily. The switches are optical, use a beam of infrared light to register each press, and have a 50 million click lifespan.
When talking about a gaming mouse, displacement is very important. So you can enjoy a smoother movement the base is made of high-quality Teflon. This is something that we find in many mice of the brand and that is giving very good results.
Finally, it is worth mentioning that the Razer Viper Mini has Chroma RGB lighting and a integrated memory profile so you can access your custom DPI settings. There is no need to install any software to change the sensitivity level.