Share
How many ways could Loki have to die or escape his fate?
Thor: Love and Thunder (titled in Spanish as Thor: love and thunder) is the next feature film based on American heroes that are part of Marvel comics and focuses on the history of the character of Thor after the events of Avengers: Endgame (2019). In this movie, Thor must find his life purpose and find inner peace; however, the titular Asgardian is forced back into action and recruits Valkyrie (played by Thompson), Korg (Waititi), while his ex-girlfriend Jane Foster, in a surprise return (Portman), has now begun to wield Mjolnir and his name is Mighty Thor. Although they all have a common goal, which is to prevent Gorr the Butcher God (Bale) from annihilating all the gods that exist.
This film will be produced by Marvel Studios and distributed by Walt Disney Studios Motion Pictures. And it is a sequel to Thor: Ragnarok (2017), the fourth installment of the tetralogy and, of course, the twenty-ninth of the Marvel Cinematic Universe (UCM). For his part, Taika Waititi will direct the film, while he co-wrote the script with Jennifer Kaytin Robinson. The leading actors will be Chris Hemsworth in the role of Thor, along with Christian Bale (as Gorr the Butcher God), Tessa Thompson, Jaimie Alexander, Waititi, Russell Crowe, and Natalie Portman.
The interview that revealed more details about the delivery
On the eve of the premiere of this sequel to Avengers: endgame, expectations about the film are really high. Especially since there are many questions and theories surrounding Thor and his fate. While thousands and thousands of things have been speculated among the audience, an interview with the main actor, Chris Hemsworth, and the director, Taika Waititi, brought up some details of the film that did nothing but continue to feed the curiosity of the fans.
First of all, since the Marvel sequel was announced, one of the main concerns for MCU fans has been whether Thor's mischievous brother would appear in the film. Since he was present in Thor (from 2011), and in its sequels The Dark World and Ragnarok, it might seem like a logical fact. However, Hemsworth and Waititi's response pointed to another fate for the character.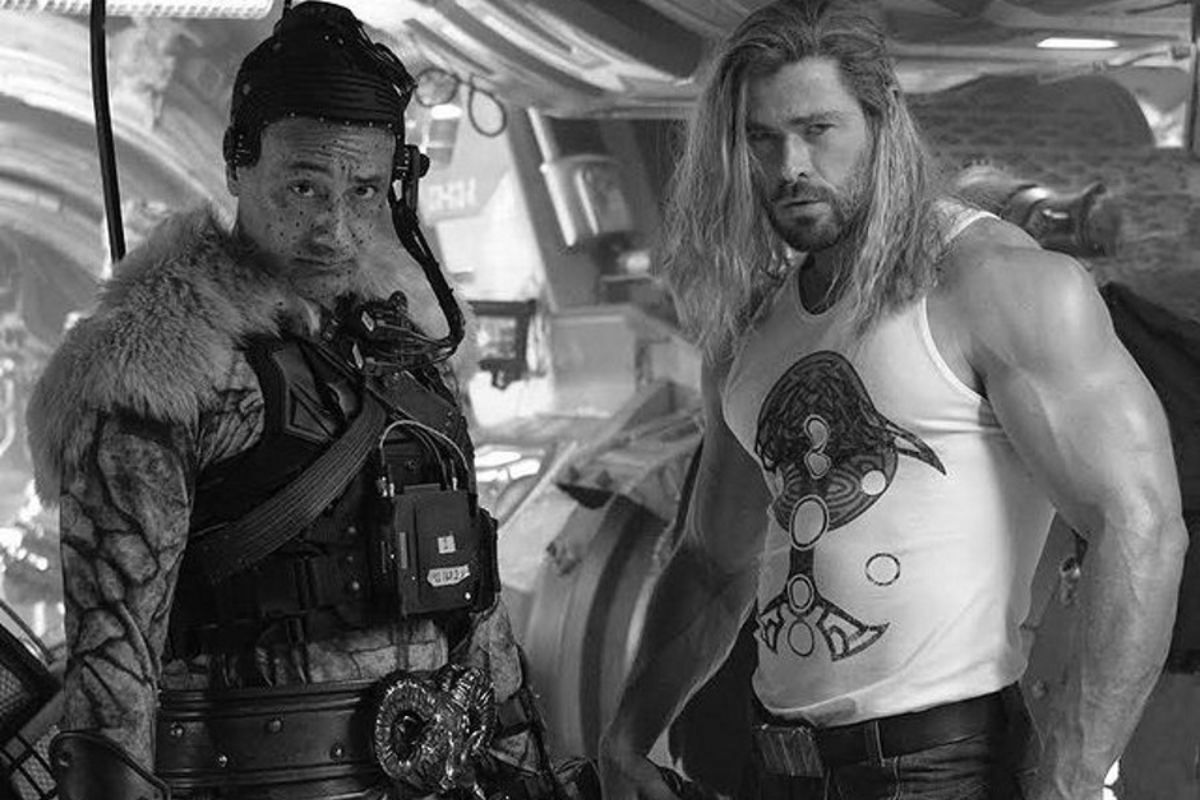 What was interesting about the explanation the actor and director gave during an interview with CinemaBlend was the hilarious way they explained why Tom Hiddleston will not appear as Loki in Thor: Love and Thunder.
Meanwhile, when Hemsworth was asked if Loki would show up, he jokingly replied, "I didn't want to be involved. And he went on, 'I hate you all, me in particular,' and I said, 'That's a shame. '".
"That's it. I mean, how many times can we kill him?" the actor commented, clearly referencing the way this version of Loki died at the hands of Thanos in Avengers: Infinity War. But later, in an Avengers: Endgame timeline, a parallel version of the curious antihero was able to escape his cruel fate thanks to the Tesseract, which allowed for the events we saw in the future in his spin-off series. .
"We love Tom. We love Tom. Yes. But he's dead. Not him, but the character of Loki," Hemsworth continued humorously. "No, no, he's just dead to us," hammered out Waititi, who also voices Thor's ally Korg again in Love and Thunder, before Hemsworth laughed, "Obviously he's dead to us, as far as to friendship."
Thor: Love and Thunder had its world premiere at the El Capitan Theater in Hollywood, Los Angeles on June 23, 2022.. It was previously scheduled for November 5, 2021, although it was considerably delayed, estimated for February 18, 2022 due to the COVID-19 pandemic. It was rescheduled for the premiere of Doctor Strange in the Multiverse of Madness, although, as the franchise has let us know, the last change before its current date was in October 2021. Fortunately, there will be no more changes in Marvel's schedule.
Finally, The feature film is scheduled for release at the UK box office on July 7, while in the United States, it will be released a day later on July 8, 2022.as part of Phase Four of the Marvel Cinematic Universe.
Related topics: Marvel
Share

Follow Alfa Beta Play and find out about all the news in video games and anime Follow us on Google News