Share
Here are the steps to follow if you lose your Steam account.
One of the worst scenarios for a gamer would be to enter their Steam account password and after several attempts, the launcher fails to log in. And no matter how many times you try, it doesn't work. The worst thing is that when checking the public profile, he realizes that the last activity was not authorized by him and his appearance is not the same.
What we have just described is an account hack and it has happened to many players. In fact, it is as serious as losing any other social media account such as YouTube, Twitter, Instagram, Facebook. Especially if they have spent a lot of time playing. The worst thing is that the victims can be a target of phishing (or obtain private data from the internet), in addition to multiple situations that can compromise your data.
The good news is that yes you can recover your account. And here we leave you below the steps to follow if this happens to you.
The recovery of your Steam account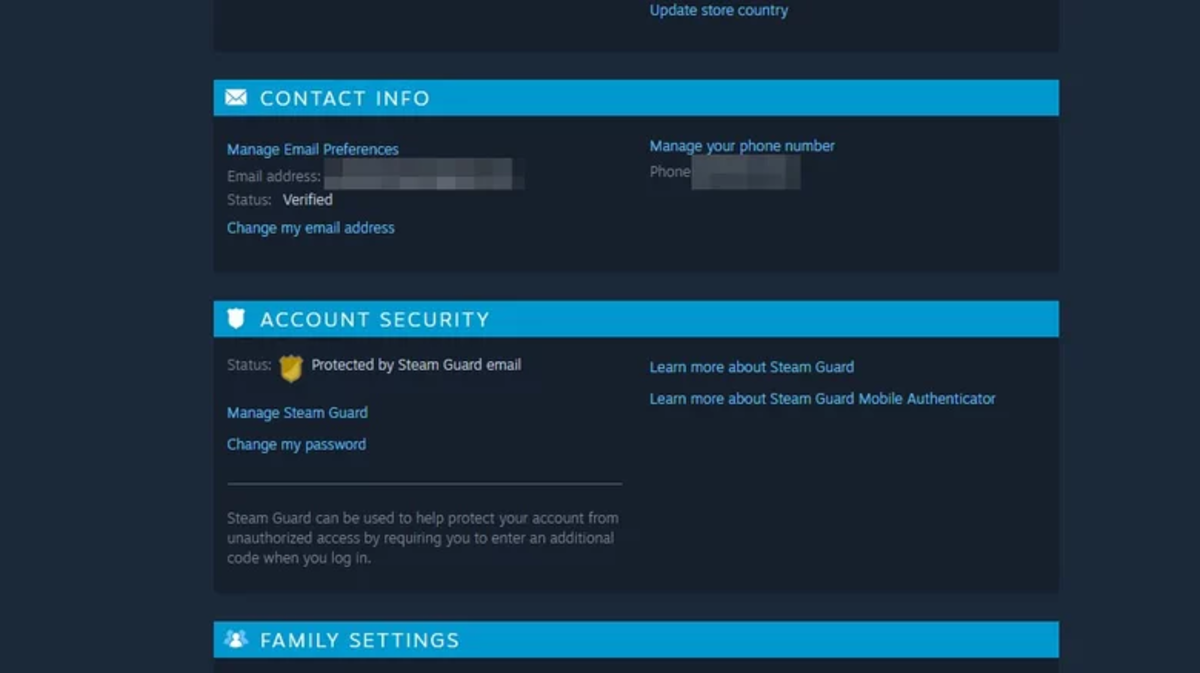 In view of the multiple cases of hacking, Valve has taken some steps to ensure account recovery for its users. Although, depending on the case, these options may vary. For example, If you don't have any access to your account, it's best to go directly to Steam Support so that they can provide you with the best solution for you to recover your account. Of course, you'll need to provide proof of ownership, but Valve's suggestions include having information handy to make the process easier, such as other emails associated with the account and even name history. previous username or passwords, especially if the hacker has changed the name.
There is even a wiki page unofficial on Reddit that might give you some important tips when it comes to securing your account or getting it back. But here we give you the information:
To limit the possibility of acquiring malware on your PC, use an antivirus that can locate and remove threats. If not, BitDefender or Avast are viable options that offer free trials. And once you're done with the process, you can cancel them.
Make sure your other accounts are protected. To do this, reset any passwords associated with your email address. It's important to create new passwords that you've never used before, and to make them more difficult, include uppercase, lowercase, more than one word, and at least one special character.
While you solve the problem, lock your steam account remotely. You can do this from any email you have associated with your Steam account. But, for any doubt, consult the page of official support.
As we mentioned earlier, it is important that you collect all the information you can to prove that the account is yours. For example, some data about credit or debit cards saved as a payment method, PayPal account information and even Steam gift cards or Paysafecards.
Once you have all these elements, from this link you can contact Steam Support for assistance.
Are there ways to prevent Steam account hacking?
While no one can completely escape falling victim to phishing schemes or any other practice that puts your personal data at risk, there are a few ways to make it harder for a hacker to get your account.
First of all, to prevent this from happening you will have to be aware of the information you receive. In other words, if you receive a suspicious email that asks for your data and even provides your personal data for no apparent reason, it is likely that it will then ask you to click on a link of dubious origin and, subsequently, close your sessions or enter your login credentials, it is best to mark it as spam, since it is most likely malware.
But, in case you still doubt it, one way to easily identify if the website is legitimate is by checking the URL bar. If you see a closed padlock and " in front of the URL, you're on a real website.
It is worth remembering that no Steam administrator would ask you for your access credentials through an email or any website. If someone claims otherwise and asks you for sensitive information, it's best to ignore it as it is a phishing attempt.
Finally, to make sure your account is as secure as possible, Steam has some security options. You can configure them through SteamGuard. And when you activate it you will have to provide the following information:
1. Mobile authentication
2. Email Two-Factor Authentication
3. Phone number
4. Family mode
Related topics: pc
Share

Follow Alfa Beta Play and find out about all the news in video games and anime Follow us on Google News