You never know what you may come across with the projects hosted by PlayStation Talents. The program organized by PlayStation Spain has already left us works that should not hide their humble origins, but rather make a virtue of it. Examples of this are Itadaki Smash and Tape: Unveil the Memories.
Now, it is the turn of System of Souls, the title created by Chaotic Lab within the framework of the PlayStation Talents Games Camp in Malaga. With the support of the Higher School of Video Games and Digital Art (EVAD) and the Malaga Video Game Factory, the work takes us to a future that is not very pleasant for human beings and in which we will have to rack our brains.
reminiscences of the past
And it is not that the world created by the developer is exactly horrible, quite the opposite. The glitter, lights and technology look great in the ION facilities, a huge neurotech company and one of the few remnants of humanity left. And it is that in the year 2155 it is not that we have managed to reverse our mistakes.
Life on the planet is practically a chimera, since the environment has not been able to withstand the ravages caused by man. In order for us to survive at all costs, ION has made sure that human consciousnesses are transferred to robotic bodies. Under this approach we will have to control L-064N, who is unable to remember who he was in the past.
To do this, the AI ​​that monitors and controls everything, Aura, will allow us to visit different parts of the enormous ION offices so that let's solve logic puzzles. The boosts from completing each challenge will reward us with little glimpses of who we were and the troubled past we prefer to leave behind.
To complement, we will also have files with which to review everything that has been happening to us and thus achieve a broader context. Of course, everything is translated into Spanish, but it feels too artificial not to hear a single voice in the entire work.
An approach that is partly reminiscent of what was seen in SOMA, the Frictional Games title. The implications of the extent to which we lose identity when we become an android, but that feeling always flies over the environment. However, the clearest and most obvious inspiration is that of Portal.
And it is that at all times it seems that we are in the offices of the Aperture Science complex, with GLaDOS reminding us what we should and should not do. The futuristic but sober atmosphere is total and the truth is that both graphically and artistically it has been instantly recognized that we are facing System of Souls.
challenge your mind
However, the influences do not remain only in the aesthetic section. The truth is that the gameplay is a valve franchise revival, with a multitude of rooms in which we are presented with new mechanics and puzzles to solve. Along four floors, we can collect boxes, activate devices, climb platforms or swing like Tarzan on a vine.
We are facing logic games where the ultimate goal is to open the door at the end of the room and it will take us to the next challenge. Because we are an android, we can use unusual abilities like attracting boxes, resisting any fall, or even slowing down time.
Under a basic set of elements to use, each time we finish one of the plants we will receive a new power that is introduced in the puzzles of that new plant. Therefore, we never get tired of receiving more doses of innovation during the 3-5 hours of System of Souls game length.
Although it is rewarding to solve each of the puzzles, the feeling has not always been so positive. There are a few points where you need to do several specific actions in a very short space of time, which can be complex due to the controls and the view.
An example of this is that we have to climb through platforms with giant fans running in between and if we get hit, we have to restart the whole process. The hooks to swing sometimes are complicated to handle when calculating where we are going to land, since the inertia can be excessive or fall short.
In these cases, yes, you can feel some frustration, since it is tedious to repeat the entire obstacle course for having failed in the last point. In any case, the work does know how to take advantage of its weapons and does not cause the possible laziness that we are repeating the same tests. There is always a challenge beyond to solve.
VidaExtra's opinion
System of Souls It is one more sample of the talent that Spain treasures in its video game quarry. A title consistent in its approach, that he is very clear about what he wants to do, how to carry it out and without once hiding who he has set his sights on to achieve it. An interesting plot along with solid mechanics that always promise one more twist.
If you know little about its duration, you can always relive it to challenge yourself to conquer all the challenges in the shortest possible time or keeping in mind that you can find up to 50 Rubik's cubes scattered around the stage. What's more, up to three endings are available if you want to find out what kind of future awaits L-064N.
System of Souls (PS4/PS5)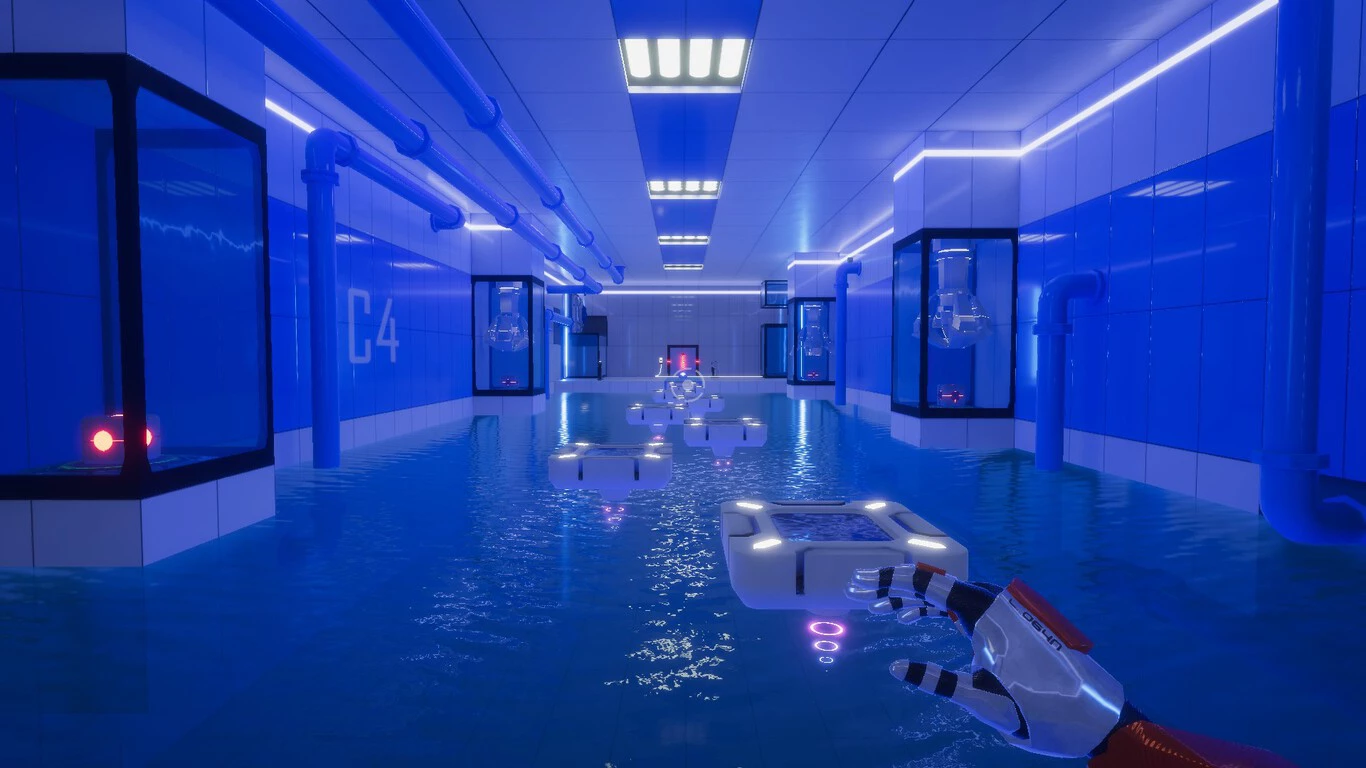 System of Souls
platforms
PS4 and PS5
multiplayer
Nope
developer
ChaoticLab
Company
PlayStation
Launch
June 17, 2022
The best
Fabulous aesthetic
There is always a surprise in the gameplay
Worst
Repeating entire sections of platforming can be frustrating