Share
These are all the announcements from Netflix's Geeked Week Games 2022.
in the known Netflix Geek Week 2022 Five days have been dedicated to offering great news from the streaming platform for its upcoming series and movies. However, on its fifth and last day, Netflix has opted to focus on games, or at least on everything related to them, since the platform currently has various projects related to numerous games while offering titles for mobile devices.
As for series, it has been revealed Dragon Age Absolution along with new images of Tekken Bloodline Y Sonic Prime, although none have revealed a release date. As for mobile games adapted series has been announced The Money Heist Y queen's gambitbeing free titles for subscribers who access the platform from the application, which will also incorporate new games such as Lucky Luna, Poinpy and more.
Dragon Age Absolution Announced; will be released in december
The first announcement of the direct has been the month of premiere of Dragon Age Absolution, a new animated series that will be based on the saga to present a story with unique characters and elements throughout several episodes. In this way, the first images of the project that will be released in December 2022.
Tekken Bloodline shows a new trailer
Tekken Bloodline, an anime based on the fighting video game saga, was the second title of the afternoon to be shown. The series, which It will be released this year on Netflix., has shown images of stories that until now had only been written, so bringing them now to anime episodes will delight numerous lovers of the franchise. Specifically, the series will show how Jin Kazama learned traditional martial arts in his family from his mother, even though an evil force destroyed what he held most dear and changed his life forever. Angry with himself, Jin vows revenge in this story that will lead him into "the greatest battle of all time."
Announced a game of La casa de papel
Netflix has announced a game based on the successful Spanish series The Money Heist as part of the application available to all subscribers of the platform. The title will come to mobile phones to offer puzzles such as cracking safes, opening locks and other actions through the device's touch screen. Several members of the well-known gang will appear in the game with their own abilities facing the action through firefights. for now, it is unknown when the game will be released.
Queen's Gambit will also have its own series
Just like La Casa de Papel, Queen's Gambit will have its own mobile game in which you can play in different scenarios of the series and against various characters. The title, which will have an online mode, rescues the universe of the story of Anya Taylor-Joy, who played an orphan named Beth Harmon with a gift for chess, taking advantage of it to fight against addictions while trying to be the best player in the world .
The Cuphead Show! come back in august
The Cuphead Show!, the series based on the game by Studio MDHR, will return next August with a second part full of episodes that will follow the adventures and misadventures of two crazy characters: the impulsive Cuphead and his careful but easily influenced brother, mugman.
This is Lucky Luna, the new Netflix mobile game
Netflix has also introduced lucky moon, a new game that will be integrated into the application for all platform subscribers. Players must guide her protagonist, named Luna, through hidden dungeons and mythical temples to discover the secrets of her past in this platform game inspired by japanese folklore.
Desta: The Memories Between, a new turn-based strategy game
In addition to Lucky Luna, he has also performed Desta: The Memories Between, a new turn-based strategy game in which surreal landscapes will appear that the protagonist must explore through dreams and memories. Unfortunately, no further details of the title have been revealed, which reminds us that it will be free for subscribers without DLC.
Everybody jump with Poinpy
The last game announced by Netflix for its application has been Poinpy, a title of vertical jumps From the creator of the award-winning Downwell, players must jump and dodge lovable baddies and feed the blue beast that is hot on the character's heels.
New clip from the first season of Sonic Prime
The first season of Sonic Primethe new animated series of the blue hedgehog that aims to arrive this year on the Netflix streaming platform, has been shown in a new clip in which the character runs through Green Hill and meets Big and Froggy, characters who confirm their appearance in this series that has not offered more details today.
Castlevania: Nocturne Anime Announced
Netflix has offered one last ad with Castlevania: Nocturne, a spin-off anime that will star Richter Belmont, a descendant of Trevor Belmont and Sypha from the original series, also known for the iconic games Symphony of Night and Blood of Rondo. Although details have not been delved into, it has been anticipated that the series is directed by showrunner Kevin Kolde and creator/writer Clive Bradley, being produced by Project 51 Productions.
All the games coming to Netflix
To end the direct, Netflix has shown a video that reviews all its upcoming additions to the line of games that platform subscribers can access at no additional cost through the mobile application. In short, these are all the titles:
Reigns: Three Kingdoms
Wild Things
The Money Heist
Mahjong Solitaire
Raji
Spiritfarer
Shadow and Bone: Destinies
poinpy
immortality
Terra Nil
Before Your Eyes
The Queen's Gambit Chess
Nailed It! Baking Bash
Hello Kitty Happiness Parade
lucky moon
Oxenfree
Desta: The Memories Between
Kentucky Route Zero
Too Hot to Handle
Related topics: Reportage
Share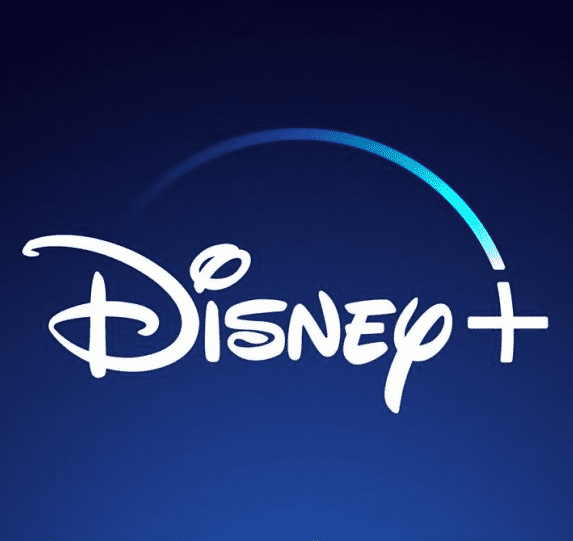 Sign up for Disney + for 8.99 euros and without permanence Subscribe to Disney +!