With each video game you discover a world that is transformed into art, which makes its fans live immersive experiences and adventures from other universes. Whether you like action, combat, horror, adventure or whatever comes to mind, you will be able to find the perfect game for you. To help you make a decision about which game you want to try now, in EL PAÍS Escaparate we have gathered five of the best-selling games for Nintendo Switch on Amazon Mexico. Discover them!
Pokémon Legends: Arceus
The action unites Pokémon Legends to reach new frontiers. This game combines action and exploration along with the role-playing game roots of the Pokémon series: travel to the ancient region of Sinnoh; explore vast natural territories to catch a variety of Pokémon; learn from the behavior of Pokémon and venture into a personal and immersive experience. This is one of the favorites of Amazon Mexico, which already exceeds 4,000 ratings, with an average rating of 4.9 out of 5 stars. Now with an 11% discount.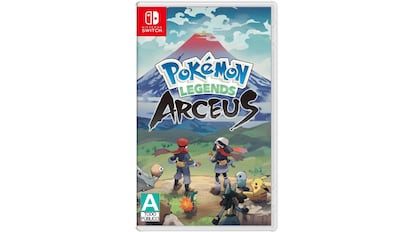 Mario Kart 8 Deluxe
This Mario Kart 8 game, suitable for all audiences, transports you to the popular tracks and characters of the Wii U version. Now, new characters join the roster: Inkling boy and Inkling girl, from Splatoon; King Boo; Bones and Bowsy. The battle mode is completely renewed with the battle of balloons and the Bob-bombing. You'll be able to carry two items simultaneously, including some from previous Mario Kart games, like the item thief Boo and the feather. The pilots have the help of the new intelligent steering wheel, which helps to not go off the track. Best sellers on Amazon, with more than 3,000 ratings. Now with a 7% discount.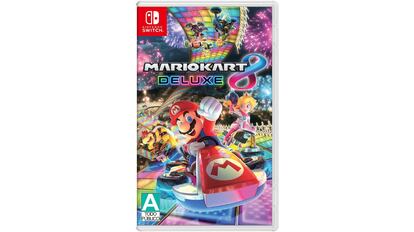 Super Mario 3D World + Bowser's Fury
Super Mario 3D World + Bowser's Fury launches you on a journey through a myriad of colorful levels. Mario and his friends use his abilities and work as a team to reach the goal and see who gets a better score. The game contains the same great cooperative gameplay, creative levels and enhancements from the original game. exceed the 2,000 ratings, with an average rating of 4.9 out of 5 stars. Now with an 11% discount.
Super Smash Bros Ultimate
Legendary fighters and game worlds collide in this ultimate showdown. The Super Smash Bros series brings you fast-paced combat, new attacks, new defensive options and more in one epic battle. its more than 2,000 ratingsgive it an average rating of 4.9 out of 5 stars.
The Legend of Zelda: Breath of the Wild
The Legend of Zelda takes you into a world of discovery, exploration and adventure. Travel through meadows, forests and mountain peaks to discover what has become of the devastated kingdom of Hyrule in this wonderful open-air adventure Explore the lands of Hyrule; climb towers and mountains and follow your own path to reach them. You will meet and fight enemies along the way, hunt fierce beasts and collect ingredients to prepare the meals and elixirs that will allow you to survive during your adventure, surrounded by more than 100 sanctuaries to discover. This Amazon favorite beats the 1,000 ratings, with an average rating of 4.9 out of 5 stars. Take it with an 8% discount for a limited time.
*All purchase prices included in this article are current as of June 8, 2022.
*If you are a user of Amazon-Primeall purchases have free shipping.
*Our journalists rigorously and independently recommend products and services that you can buy on the Internet. Every time you buy through some links added to the text, EL PAÍS receives a commission. read here our commercial policy.