Share
Luffy has always been a dreamer…and a glutton.
When it comes to keeping readers on their toes, Eiichiro Oda knows exactly what to do. So much so that he has filled One Piece with mysteries and secrets. Some of them have already been revealed, but many remain hidden. Which has given rise to much speculation. However, Monkey D. Luffy's motivations did not seem to be part of the secrets, despite the display of Fifth Gear and the power levels he has accessed following the reveal of the Gum-Gum no Mi. But It is possible that in addition to finding the One Piece and becoming the King of the Pirates, he also has another task that we still do not know.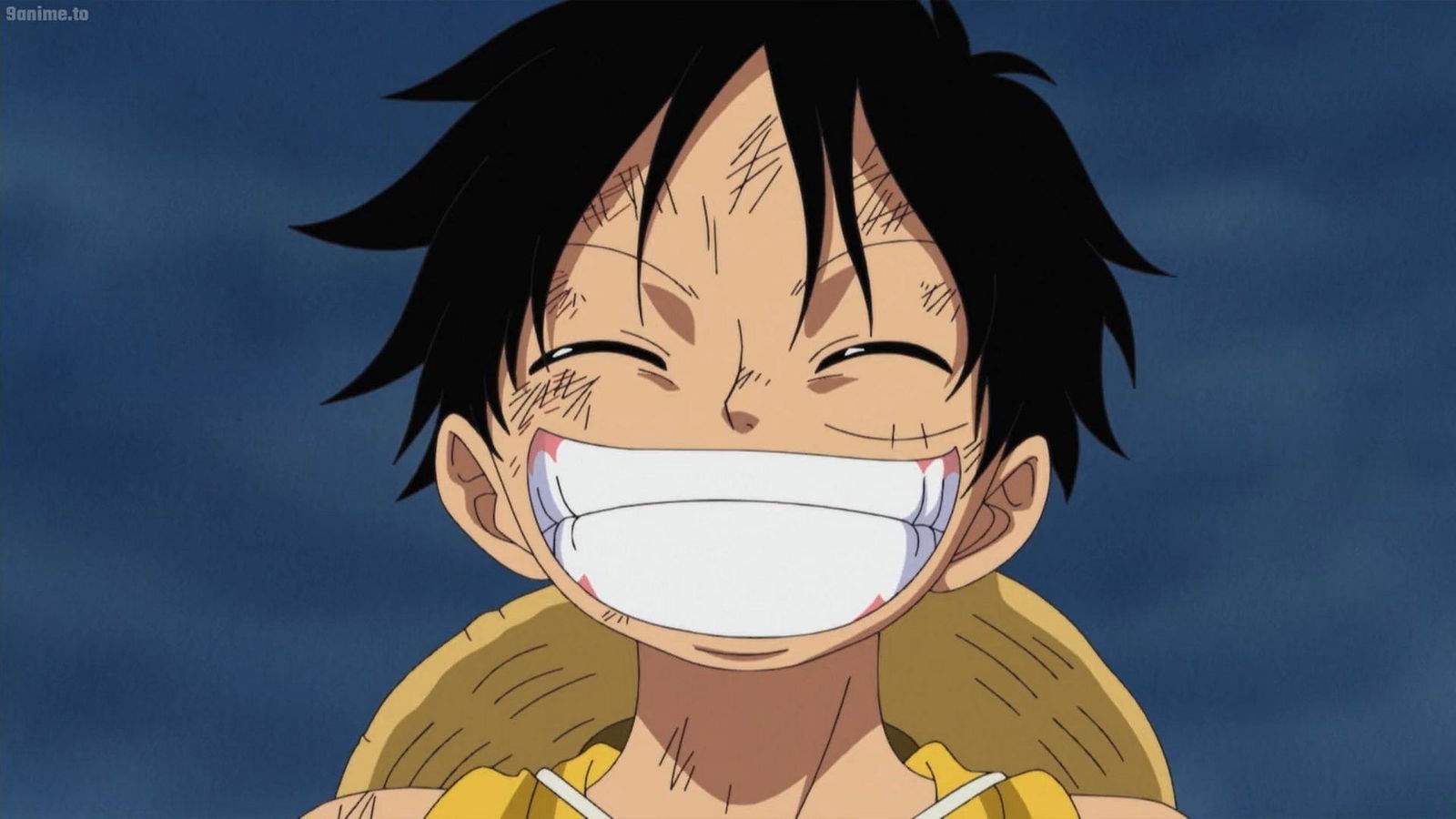 Luffy and his secret dream
Why do we state the above? After chapter 506, titled "Roger and Rayleigh", it hadn't really been hinted that Luffy has other aspirations than usual. So it's hard to know exactly what else the Straw Hat might want. Some of the theories indicate that it is about uniting the seas to maintain a certain peace. But chapter 1049, called "The world that should be", has brought a possible answer that could be the definitive.
But before continuing with the main topic, it would be worth explaining the origin of Luffy's apparent dream. As we mentioned, in chapter 506 Rayleigh, remembering, remembered a boy with a certain resemblance to Roger that Shanks mentioned. Although later you will understand why this is relevant. Subsequently, it was in chapter 585 that Luffy's secret dream emerged. During his childhood, he discussed with Ace and Sabo the plans they had for the future. When it was Luffy's turn, the audience couldn't quite get what he was talking about, although judging by Sabo and Ace's reactions, we might think he was relating to something funny.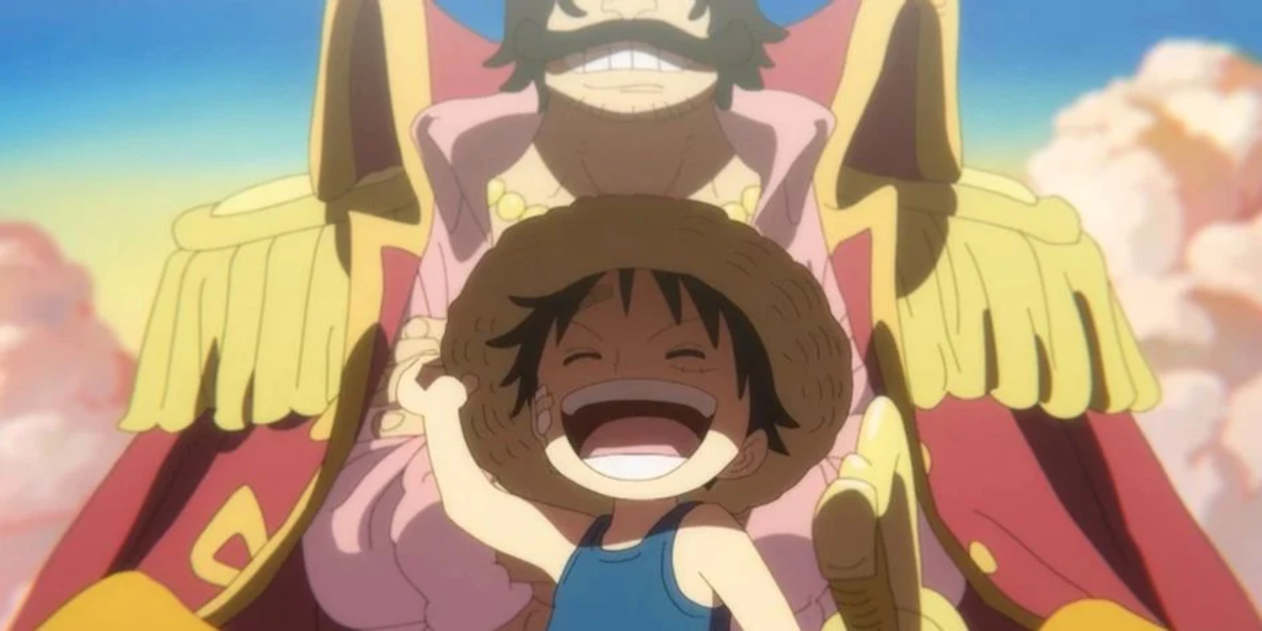 In this sense, there was a reference to this fact in chapter 966, called "Roger and Whitebeard". Through a flashback we get to see Roger having a conversation with Whitebeard and Oda about his plans, including sailing to the final island. Surprisingly, the same thing happened as the previous scene with Luffy: the readers did not know what he had said, except for the laughter that invaded Whitebeard and Oden. Therefore, it is undeniable that there is a connection in both events.
And, taking a rather big leap in history, the last time this dream was referenced was in chapter 1000, called "Straw Hat Luffy". In it, during a flashback we see how Ace tells Yamato about the talk he had with Luffy, his partner, emphasizing his own interests. While he expected Yamato to laugh, he was actually quite shocked. This would only confirm that Roger and Luffy were talking about the same thing in previous chapters.
Could Luffy's dream be related to food?
Going back to the present, probably chapter 1049 I brought this topic up because of what Luffy said during a fight against Kaido. In it, the Straw Hat rival asked him what his intentions were with the worldto which Luffy simply replied, "I'll make a world where my friends can eat all the food they want!"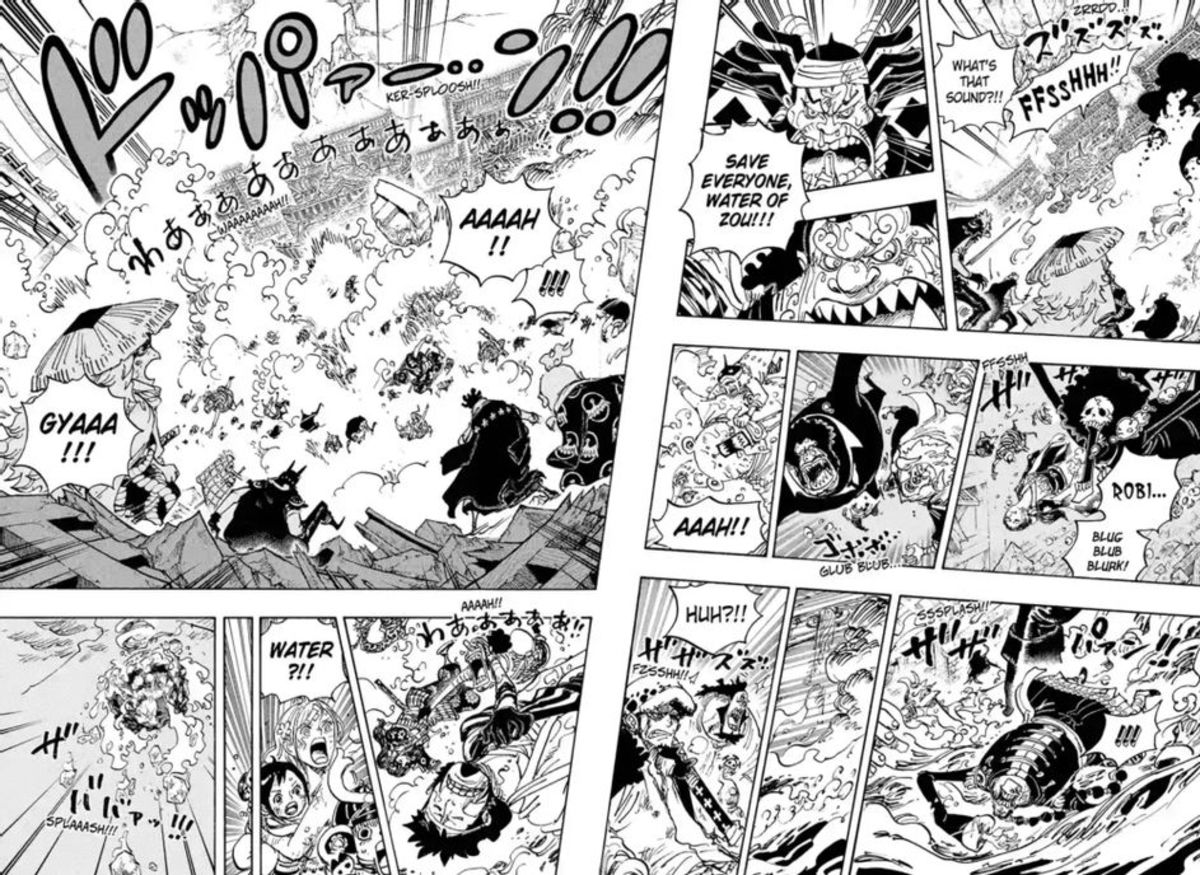 Although the Captain's answer might seem simplistic, there is surely an undercurrent. In the first place because everything that has happened with Wano in the last arc has left all its citizens in ruin. And Luffy's great sense of justice makes him consider them for his goals. In this way, he is aware that expelling Kaido and the Beast Pirates from Wano Country will be the best solution to the famine they are going through. But if we see it in perspective, it could be that this statement had to do with his secret dream. And a fact that corroborates it is that Luffy is known not only as a dreamer, but also as a food lover. In other words, Luffy might be looking for a world where all of his friends can also eat their fill..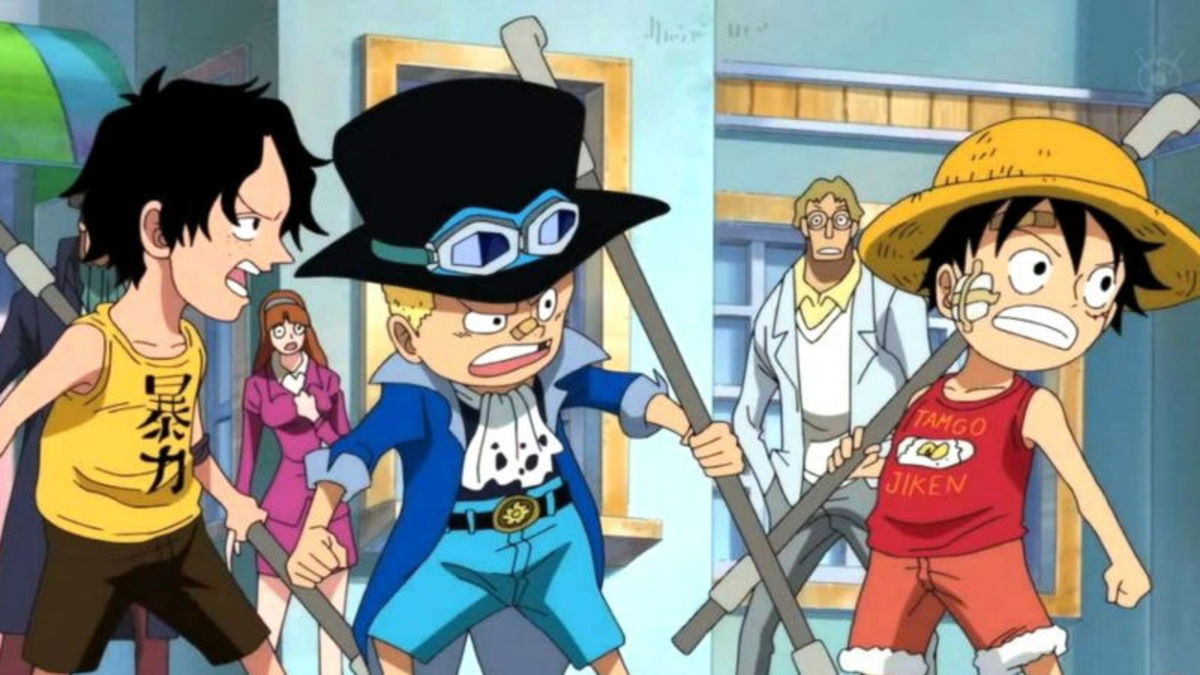 The theory that the dream is about food makes more sense when you consider that Ace and Sabo laughed at it a few years ago. Although in a certain way they also trusted that his idealism would lead him to try. And, regarding Yamato's reaction, it could just be a wish to participate in Luffy's feast. But, even though the Straw Hat's dream has yet to be revealed, the events of chapter 1049 could be the perfect setting to express it after so long; especially for the words he exchanged with his enemy Kaido. Also, the climax of the Wano arc is so emotionally charged that it would prove to be a great closure if these suspicions were confirmed.
Even this dream had already been mentioned a couple of times in the Wano arc. And, since in One Piece nothing is a coincidence, this implies that we would be getting closer to the truth. In addition to the above, the talk between Ace and Yamato was a topic that recently came to the surface. So the reference is not simply and simply an isolated event. Although, considering the rest of the points that surround this statement, it does not mean that there may not be other secrets to reveal. Especially since we've been waiting so long to find out the magnitude of Luffy's secret dream.
Related topics: one piece
Share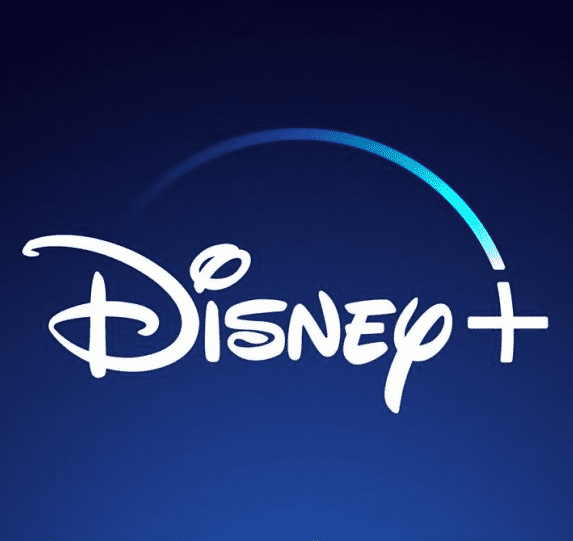 Sign up for Disney + for 8.99 euros and without permanence Subscribe to Disney +!