Share
Star and Stripes was created to recall iconic scenes from Dragon Ball, Horikoshi revealed.
The complexity of some of the most popular stories in the world of manga and anime is surprising in terms of their narrative structure and the dimensions that define the characters that have become fan favorites. Many of the heroes, like antiheroes, that the mangakas present us become so enigmatic and full of secrets that they transform the stories into a great path that always leads to spontaneous scenes full of significant elements within their plot. But the reality is that they also coincide with each other in terms of origins, behaviors, abilities and connections with other characters who, in turn, distinguish themselves. And this is no coincidence because the great stories have inspired other authors to give free rein to their imagination, which enriches this kind of universe. It is possible that some characters are far from alike, although in the end it turns out that they do have a direct influence on each other, if they are analyzed better; especially when they take up cultural elements, such as Japanese mythologies and customs.
Some fans have started to investigate if these characteristics come from the authors' imagination, but realize that this is not necessarily the case. Fortunately, some of the most successful mangaka have shared their experiences with creating, a fact that gives rise to speculation or simply allows tying up the loose ends that were needed to understand many things. On several occasions they have confessed that they have forgotten the details, however, we return to the starting point: they have been inspired by the best elements of other stories.
And in the case of shonen franchises, particularly, the character model has persisted for decades. Despite the fact that My Hero Academia and Dragon are not at the height of success at the moment, as in the past, they have certainly left a legacy among their fans. On the contrary, One Piece (especially because of Luffy's incredible transformations and unexpected turns during his last story arc) and Kimetsu no Yaiba (also known in the West as Demon Slayer, whose movie is about to be released in 2022 and is presumably a of the most anticipated) are in a great competition to become number one. But the truth is that these last two are no exception with respect to connections that arise in unexpected ways.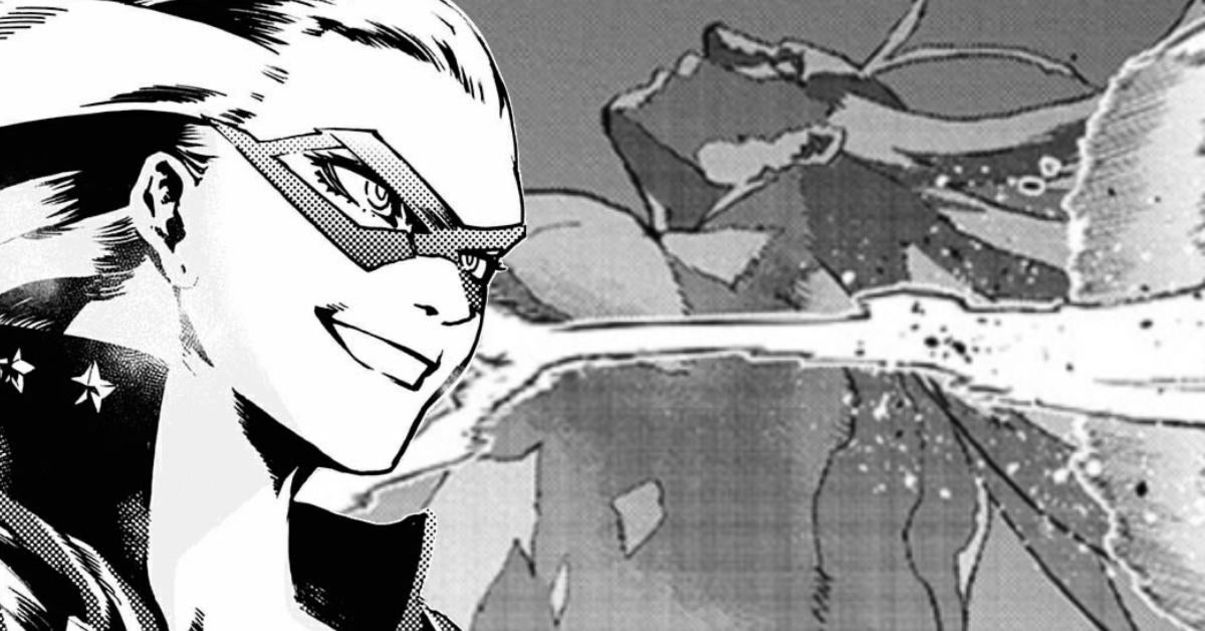 Will the protagonist of the sixth season of My Hero Academia have connections with Dragon Ball?
Taking up the adaptation of Kohei Horikoshi, My Hero Academia, it is possible that it will return with all its potential, along with One Piece and Kimetsu no Yaiba, after a sixth season next fall, where one of the heroes is strongly related to the world of Super Saiyans and wishing orbs, as confirmed by Horikoshi, his actor. This revelation only confirmed that sometimes the world of anime is smaller than we might think. But, at what point do both stories converge?
This question is easy to answer. One of the most interesting and complex powers in Horikoshi's history is the Star and Stripe Quirk.. This peculiar ability gives the heroine levels of strength similar to All Might, which is logical, since she has great influence from him (and we can tell thanks to her appearance). To understand better, Cathleen Bate had a power called "New Order", where the heroine had the ability to change the rules by saying it out loud. This would apply both to herself and to what she plays. Despite her strength, she was unable to survive the confrontation against Shigaraki, once he refused to die before his imposition of rules.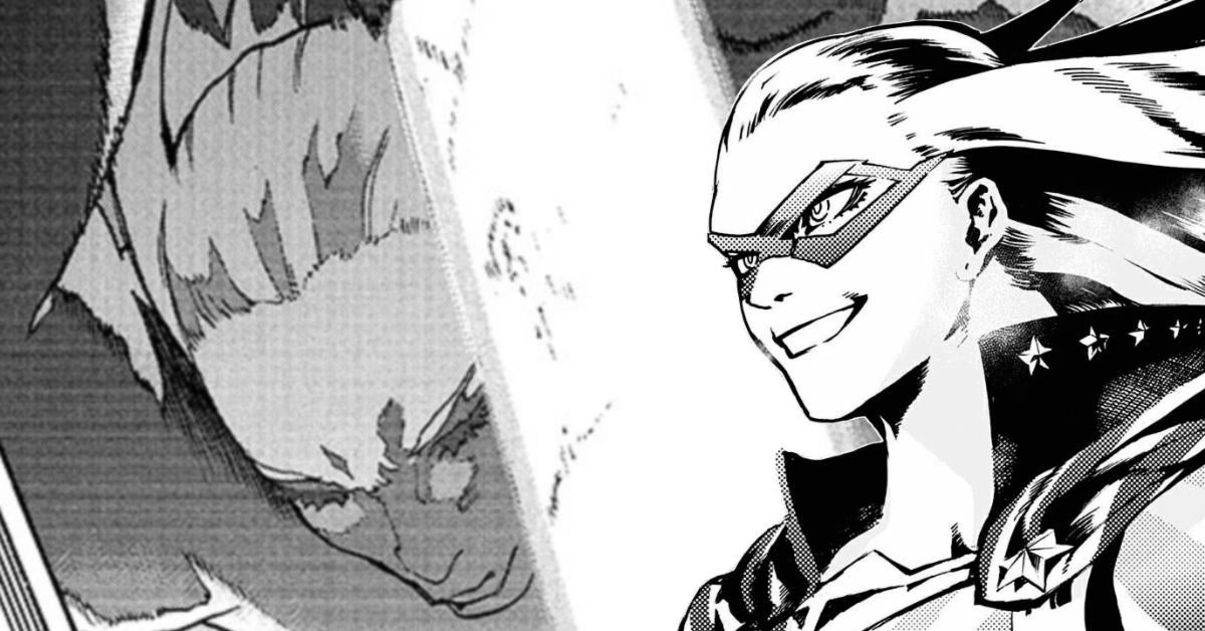 In this way, in the last volume of the My Hero Academia manga, we were able to appreciate a series of sketches made by Horikoshi with certain peculiarities. These were the initial designs for the American heroine. But what really surprised the fans was that Star And Stripe was designed for the mangaka to create a battlefield similar to Dragon Ballnot to mention the effects we saw in the cutscene, like a giant version of Bat to lash out at Shigaraki.
In view of the events surrounding Bate, it is very likely that he will not appear in the sixth season, due to the fact that it will be focused on the war arc; and we could even think that all the chapters of it will be under the same scenarios. But luckily the battle between Star and Stripe and Shigaraki was so epic that maybe in the future it will be considered for an adaptation. And we would expect what the last season of My Hero Academia has in store for us with the details that Horikoshi revealed about the influence of Dragon Ball on his work to determine the resemblance.
Related topics: My Hero Academia
Share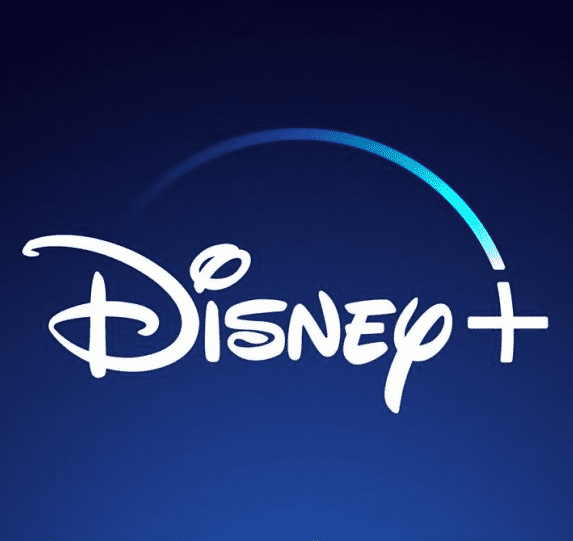 Sign up for Disney + for 8.99 euros and without permanence Subscribe to Disney +!