Sooner than later, all PC gamers have to renew components and take over from our monitor, router, and keyboard. Even the mouse pad! Through your stamp Republic of Gamers (ROG), Asus enters the equation, and its new line of components, accessories, and items doesn't just allow you to build a PC from scratch: it's pure fanservice for fans of Neon Genesis Evangelion.
Inspired by the EVA-01the powerful and unpredictable titan piloted by Shinji Ikari, Republic of Gamers has taken the line out of the hat Evangelion x ROG. A collection that seeks that fans of the well-known anime give a special touch to their team or directly build their own EVA in the form of a PC on the desktop. All conveniently licensed, as it should be.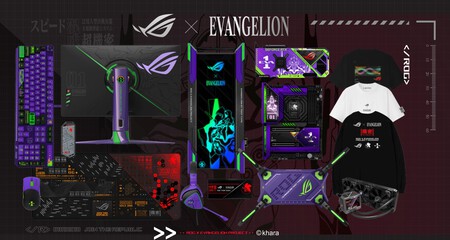 The collection includes everything from custom models of motherboards, to headsets, through graphics cards, power supplies, SSD drives, monitors, mice, keyboards and, of course, a brand new chassis with a spectacular design and serigraphs and convenient grips on the upper part.
And, although, separately, each piece of the collection is quite a candy, the assembled set turns the result into a whim even for those who are not so fans of Gainax's work. For our part, here is a review of the items that make up the Evangelion x ROG line.
ROG Strix Helios EVA Edition Chassis
ROG MAXIMUS Z690 HERO EVA EDITION motherboard
ROG Strix GeForce RTX 3090 24GB GDDR6X OC EVA Edition Graphics Card
ROG Strix GeForce RTX 3080 12GB GDDR6X OC EVA Edition Graphics Card
ROG Rapture GT-AX6000 EVA Edition Router
ROG Strix XG27AQM EVA Edition Monitor
ROG Keris Wireless EVA Edition Mouse
ROG Delta S EVA Edition Headset
ROG Strix Scope RX EVA Edition Keyboard
ROG RYUJIN II 360 ARGB EVA EDITION Ventilation System
ROG Thor 1000W Platinum II EVA Edition Power System
ROG Strix Arion EVA Edition Storage
ROG Scabbard II EVA Edition Mouse Pad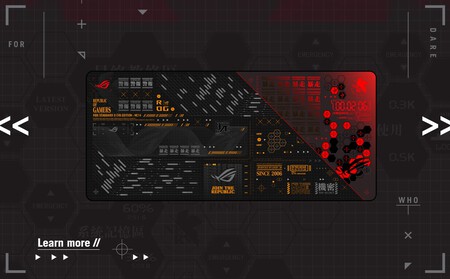 Perhaps, once the whole is assembled, the resulting equipment is not particularly discreet, but it must be recognized that the result achieves the desired effect. If you planned to build a PC from scratch and you are a fan of Gospel, the signal you were looking for just appeared.