When you connect to GTA Online one of these days you may be wondering how you can hang out in Los Santos, but don't worry because in the following guide we are going to tell you all the bonuses, discounts and game modes featured to the players. that you have to pay attention until May 11.
All bonuses and discounts until May 4, 2022
Podium Vehicle
To begin with, at The Diamond Casino & Resort the Wheel of Fortune awaits you so you can spin it and thus try to win one of its succulent prizes, among which is the vehicle on the podium, which is none other than the Pfister Comet Safari.
Items to get for free
Between the items to get for free You can't miss a new car, but there are also a couple of the most peculiar outfits that you can add to your collection very easily. You just have to take a look at this couple of guides:
Exclusive PS5 and Xbox Series Bonuses
Those who surely have an appointment this week with the multiplayer of GTA V are those with the versions of PS5 and Xbox Series X/Sbecause they will have access to these special activities in Hao's Special Works:
time trial: Get ready to put the pedal to the metal in this race from North Chumash to Palomino Highlands.
premium test vehicle: All those who are thinking of getting a new car will be able to put the Grotti Brioso R/A to the test at the Car Meet in Los Santos, equipped with all the improvements that Hao has been able to apply to it.
Additional rewards and bonuses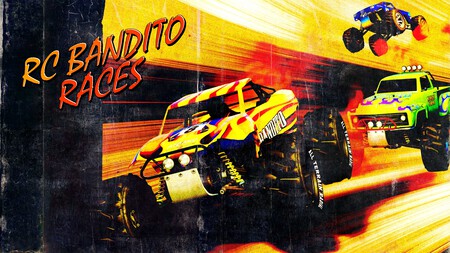 In the city there are numerous game modes and activities to carry out, but among all of them there are a few that will offer more money and reputation points than normal. Specifically all of the following:
RC Bandito race and time trials: The races with these miniature cars will become very important because the simple act of participating in them will allow you to get double the rewards.
Ron's contact missions: when Ron Jakowski calls you to request a job, accept it, because in return you will earn double dollars and reputation points.
Free mode– Don't overlook the Trade Battles available to all Biker Clubs and Organizations, as they will offer triple rewards.
discounts
This week nightclubs and their extra storage spaces will be 30% cheaper, but there are also numerous vehicles whose price has been reduced considerably.
Vehicle

Discount

ORIGINAL PRICE

DISCOUNT PRICE

festival bus

fifty%

$1,842,050

$921,025

HVY Nightshark

40%

$1,245,000

$747,000

JoBuilt P-996 Laser

30%

$6,500,000

$4,550,000

Mammoth Avenger

40%

$3,450,000

$2,070,000

Pfister Comet

40%

$100,000

$60,000

Pfister Comet Retro Custom

40%

$645,000

$387,000

Progen GP1

30%

$1,260,000

$882,000

RC Bandito

40%

$1,590,000

$954,000

Bonuses with Prime Gaming
Finally, the Prime Gaming subscribers they will be able to continue to increase the money in their bank account because they will receive $100,000 for free. All you need to do is link your account to your Rockstar Games Social Club account and play anytime this week.
More GTA Online guides