Share
Discover the best National Geographic documentaries only on Disney+.
National Geographic It began its journey on television back in 1997. Its programming was based on documentaries that were broadcast in the same format as series: with various seasons and episodes lasting one hour or less. Scientific exploration, history, nature and culture, among others, are the main themes of these documentaries controlled by Fox, which after its purchase by Disney became part of the mouse giant, which has brought all National Geographic titles to the streaming platform Disney+.
Nature, science, culture and history, along with the occasional reality show or pseudo-scientific entertainment, are the central axes of the best Disney+ documentaries. However, below we will only recommend those mentioned above, the best national geographic documentaries available on the streaming platform.
The best National Geographic documentaries on Disney+
The world at large, animals, rescues, off-Earth visits and more stories are the stars of our most outstanding National Geographic documentaries that you can watch on Disney+:
The world according to Jeff Goldblum
hostile planet
Torn apart: Exalting the past
Titanic: 20 years later with James Cameron
Free Solo
mars expedition
Rescue in the deep
The world according to Jeff Goldblum
Year: 2019
seasons: two
chapters: 24
average duration: 30 minutes
Docureallity starring Jeff Goldblum in which he pulls a string on a surprisingly familiar object to uncover a world of surprising connections and fascinating science and history. Sneakers, ice cream, coffee, and cosmetics are just a few of the themes. In each of the episodes, Jeff discovers that even the simplest things hide incredible and sometimes whimsical stories. Through the prism of his curious and perceptive mind, nothing is what it seems, so viewers discover that common things sometimes hide wonders in this series.
hostile planet
Year: 2019
seasons: one
chapters: 6
average duration: 48 minutes
Six 48-minute episode miniseries exploring the extremes of deep, high, cold, hot, wet and dry, revealing the truly extraordinary ways animals have adapted to survive in the face of great adversity . In this way, we know more about the animals in the most hostile places on Earthfrom inherently hostile habitats and brutally punishing weather to the relentless threat of predators and intense competition for resources.
Torn apart: Exalting the past
Year: 2022
Duration: 1 hour and 32 minutes
Torn apart: Rising to the past, also known as Torn, is a documentary film that focuses on the figure of the legendary climber Alex Lowe, who lost his life 17 years ago in an avalanche. The documentary shows how after all these years his body is found on Mount Shishapangma in the Himalayas, next to that of his climbing partner David Bridge. Throughout this hard story, not only his loss is explained, but also how his family lives it.
Free Solo
Year: 2018
Duration: 1 hour and 40 minutes
Oscar for Best Documentary Feature Film of 20187 Emmy Awards, BAFTA for Best Documentary and the Audience Award at the Toronto Film Festival make enough reasons to recommend watching Free Solo, a film centered on the mountaineer Alex Honnold, who despite having achieved almost all possible feats in the world of climbing, decides to carry out one more challenge: crown the summit of El Capitan, a mountain with a height of 2,307 meters, without any protection to help you in the process. Thus, the documentary follows Alex's training and climbing, and the reactions of his girlfriend or his friend, director of the documentary, to what Honnold is willing to do.
Titanic: 20 years later with James Cameron
Year: 2017
Duration: 47 minutes
Documentary made 20 years after the premiere of the film titanica. Its director, James Cameron, meets with a team of experts to reopen the case file by bringing together several relatives of the survivors and deceased. This research will provide an updated interpretation of what happened to the Titanic on April 14, 1912 through awesome images of a story that turns 110 years old.
Mars Expedition
Year: 2016
Duration: 1 hour and 28 minutes
Documentary directed by Mark Davis that brings one of the best sagas of the space age: the adventures of Spirit and Opportunity, two rovers (explorer robots) that saved NASA's Mars exploration program after all the failures that occurred in the year 1990. While robots were expected to only serve for months, they are finally living for years climbing crater walls and overcoming dust storms, glacial nights and broken wheels.
Rescue in the deep
Year: 2021
Duration: 1 hour and 47 minutes
Rescue in the depths is the story of one of the most dangerous and extraordinary rescues of recent times. The documentary not only includes interviews and never-before-seen material, but also gets to transport viewers to this fateful cave and recounts the efforts of the Royal Thai Navy SEALs and the US Special Forces, as well as details of the risky rescue of specialized divers to save children that took place in the summer of 2018 when a small excursion after soccer practice, it turned into a two-week survival odyssey and a story that grabbed the attention of the entire world.
Related topics: sets
Share
This article suggests objective and independent products and services that may be of interest to readers. When the user makes a purchase through the specific links that appear in this news, Alfa Beta Juega receives a commission. join up to the Andro4all bargain channel to find out about the best deals before anyone else.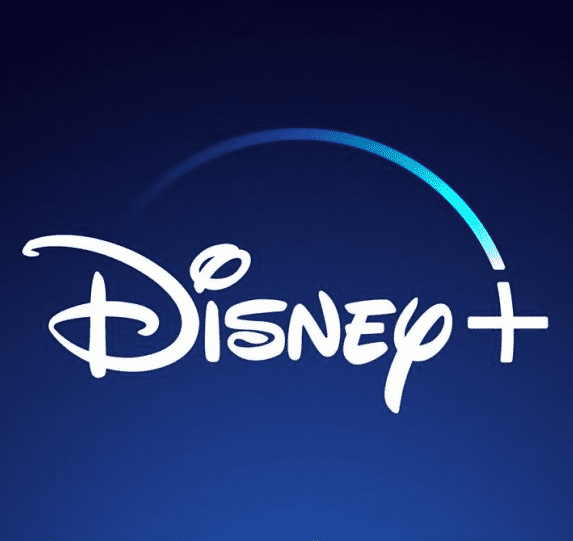 Sign up for Disney + for 8.99 euros and without permanence Subscribe to Disney +!