The most important Pokémon GO event of the year is the Pokémon GO Festivala global celebration dedicated to the entire community and that will return soon with its 2022 edition full of great surprises and news, such as the fact that it will take place on three different days.
Although any user will be able to enjoy this event, to get the most out of it, it will be necessary to go to the checkout and purchase the Pokémon GO Fest 2022 ticket for €14.99, since this will be the only way to access the full experience. In fact, the ticket will be necessary to participate in the third and last day of the event, but it is best to go in parts.
First day of Pokémon GO Fest 2022
Day: June 4
Time: 10:00 a.m. to 6:00 p.m. (local time)
On the first day of the event, four rotating hours of habitats will be enabled in which different Pokémon of different types will parade that will appear more frequently than usual and among which there will be a few with their shiny versions. In addition, there will also be special Raid Battles including a mysterious Pikachu and also Axew.
For their part, ticket holders may carry out a special research task dedicated to the Mythical Pokémon Shayminwhich will allow them to capture an Earth Form Shaymin and earn a series of other special rewards along the way, including avatar items.
This same investigation task will be divided into several levels of difficulty that will only influence a sticker that will be delivered upon completion, but it will also be possible to choose between a capture mode, an exploration mode or a combat mode that will change the missions to complete, depending on the way of playing that each one prefers.
As if that were not enough, these same users will have at their disposal a Collection Challenge and another series of challenges which will trigger temporary bonuses.
Second day of Pokémon GO Fest 2022
Day: 5th June
Time: 10:00 a.m. to 6:00 p.m. (local time)
Users without tickets will be able to meet the same featured Pokémon from Saturday, as well as face Pokémon from Raids, among which there will be a totally new five-star Pokémon. And so that they do not leave empty-handed, they will also be able to complete a special research assignment.
Naturally the ticket holders will be better off, because they will have access to another additional special research task at the end of the previous one. Also, defeating the Team GO Rocket recruits will provide double the mystery components.
And something that will happen both on Saturday and Sunday, only for those who have the pass, is that they will deliver up to nine raid passes for freein order to encourage users to go out into the streets to participate in this type of battle.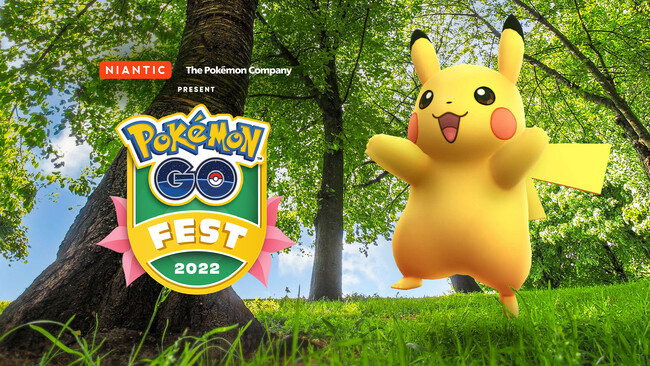 Third day of Pokémon GO Fest 2022
All those who have previously purchased the ticket will be able to participate in this last special event that will be held much later, the August 27th specifically. In due course, a special research task will be enabled, exclusive Pokémon and other surprises will appear.
However, those who only want to have access to this last day and nothing else, can purchase a separate ticket with a price of €10.99. In any of the cases, you will find them in the internal Pokémon GO Store so that you can get hold of them whenever you prefer.
More Pokemon GO Guides