2022 will be a difficult year to forget for all those who have a Nintendo Switch due to the number of essential releases that the console will receive. One of the ones that is generating the most expectation is Xenoblade Chronicles 3, the new installment of one of Nintendo's best RPG sagas.
There is still time until this game that promises to make us live an epic adventure that captivates us from start to finish, just like its predecessors, arrives in stores. That is why we are going to tell you all we know so far about the next work of Monolith Soft with their respective trailers, images and any details that we will update over the weeks.
Release date on Nintendo Switch
For now Xenoblade Chronicles 3 does not have an exact date for its arrival on Nintendo Switch. The only thing that has been indicated in this regard is that it will be in September when it will go on sale, so at least we already have a rough release window to let us know when we can get our hands on it.
Development News
To date, Nintendo and Monolith Soft have led the development of Xenoblade Chronicles 3 with much secrecy. The Nintendo Direct that aired in February left us with its announcement and its first trailer, but so far it's the only time those responsible have spoken about the game. Of course, it must be in a very advanced phase if we take into account that it will go on sale in just a few months.
Aionios and the confrontation between two nations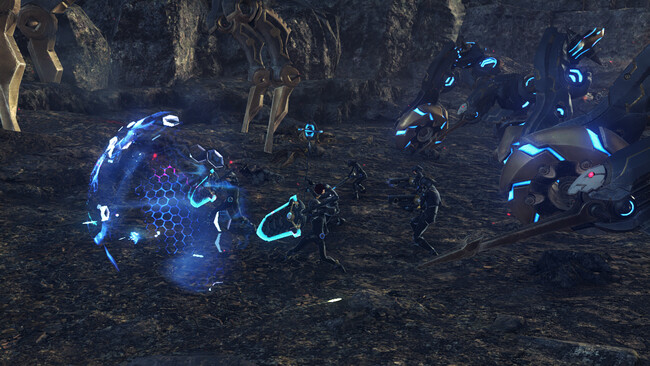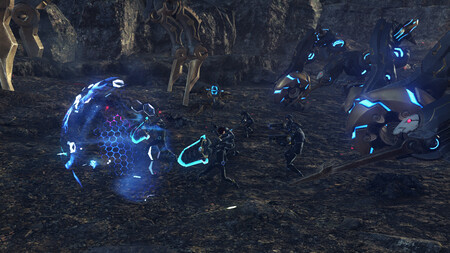 the whole plot of Xenoblade Chronicles 3 It will take place in the world of Aionios, which is the home of two nations that are at odds with each other. Of course, what has been indicated so far is that the adventure will present us a shared future for the first Xenoblade Chronicles and Xenoblade Chronicles 2.
Of course it is something that can be seen at the end of the first trailer, because at that moment a scene appears in which the giant broken sword of Mekonis and the body of the titan of Uraya with a huge hole. Even so, it remains to be seen to what extent and in what way the world of this third part merges with that of the previous two.
At least Nintendo has provided a few details about the two nations that are at war:
Keves: It is a nation that has developed mechanical technology, hence the majority of its army is made up of combat vehicles that are piloted by soldiers.
Agnus: This other nation stands out for dominating the ether, a magic-type technology. In his case, the units that are part of his army are specialized in this matter, which allows them to go on the offensive with small autonomous mobile weapons.
The different main characters
The fact that the worlds of the different chapters of the saga are connected in some way makes us wonder if we will get to see any familiar faces at some point in the game. At the moment their first trailer has not resolved this issue, since in it they have only appeared on stage totally new characters.
Among all of them there will be six soldiers who will come from the two nations mentioned above, who in turn will star in this story. They will be exactly the following:
Noah
He aims to be the main character of all, a soldier from Keves and also an "Exme" who mourns the death of any soldier who falls on the battlefield.
Own
The other great protagonist, an Agnus soldier who stands out for her peculiar ears. Thanks to her speed, she is able to easily dodge her opponents' attacks while fighting with disc-shaped weapons. Also, just like Noah, she is also an Eximio.
Lanz
He is a lifelong friend of Noah's and has always fought side by side with him as a Keves soldier. His strength allows him to wield a gigantic sword that also serves as a shield to protect his companions during combat.
Sign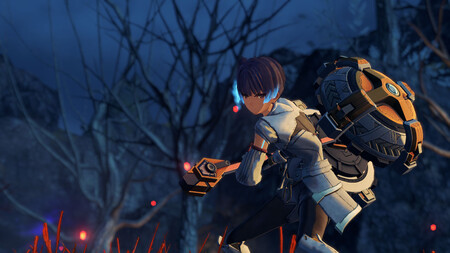 A soldier of Agnus who may not seem dangerous due to her height, but is actually tremendously powerful as she is able to finish off her enemies thanks to a huge hammer.
Eunie
Friend of Noah and Lanz and also a soldier of Keves. In her case, she makes use of a Rifle Staff that allows her to heal any ally that has been damaged, although she also draws attention to the wings on her head.
Taion
Another of Agnus's soldiers who uses weapons made of paper that are deadly. A strategist who uses his intellect to support Mio and Sena in anything.
Gameplay and game modes
The first trailer for Xenoblade Chronicles 3 It has not shown any sequence related to the combats, but it is expected that they will show gameplay similar to that of previous installments and that they will be in real time. On the other hand, what is appreciated is that the places through which we will move will be the most impressive in open world form.
In this sense, we can see that there will be moments in which we will be taking the role of the different characters individually and others in which they will move in groups of up to a maximum of four members, putting a great focus on exploration.
On the other hand, although nothing has been indicated in this regard, the previous Xenoblade Chronicles were single player experiencesso it would be normal to think that this continuation follows the same steps.
Xenoblade Chronicles 3 Trailers
Xenoblade Chronicles 2 set the bar very high when it hit stores five years ago, so Monolith Soft has a difficult task of trying to top it with Xenoblade Chronicles 3. In September we will find out when this long-awaited RPG goes on sale on Nintendo Switch.